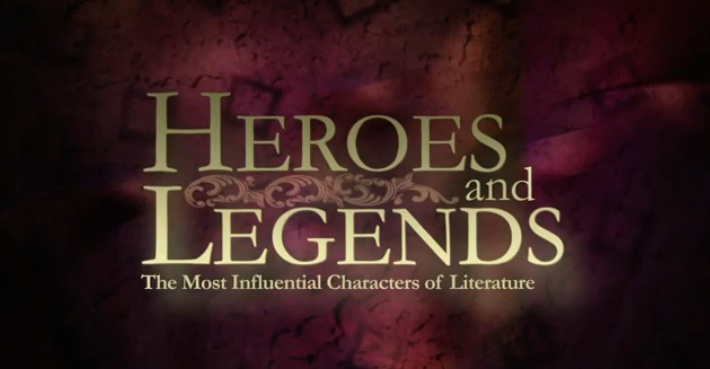 On sale through May 29th, Professor Thomas Shippey's set of twenty four lectures "Heroes and Legends: The Most Influential Characters of Literature" is a great deal - available as video or audio download, or on DVD or CD for the physical media fans. The first lecture covers Frodo Baggins in The Lord of the Rings, but the entire course sounds very interesting.
Perhaps the best example is Frodo Baggins, the meek hobbit hero of J.R.R. Tolkien's Lord of the Rings series. In his opening lecture, Professor Shippey explains how, after the horrors of global war, the world was waiting for a down-to-earth hero, someone called to duty rather than born strong and fearless.
This sums up the course very well, I think:
One of the most enjoyable aspects of the course is that it covers the high and the low. Rather than employing the traditional academic approach to "theme" and "symbolism" and dense critical language, Professor Shippey is interested in story, with its entertainment value and memorable characters.

As such, he covers some canonical favorites—Homer, Virgil, Chaucer—but he also gives considerable attention to characters often ignored in academia, such as the "New Romancers" of the late 19th century and the fantasy writers of the 20th and 21st centuries. The result is an enjoyable approach to the great stories across the ages.

At the heart of the course is Professor Shippey himself, a charming, top-notch storyteller who is as engrossed in (and moved by) these stories as we are. But as a true authority on his subject, he offers a unique viewpoint and fresh insights to every lecture, making this course a memorable—and moving—experience.
Professor Shippey books include The Road to Middle-earth: How J.R.R. Tolkien Created a New Mythology and J.R.R. Tolkien: Author of the Century, and he has written numerous other books and articles on Tolkien, Grimm, Beowulf, and other topics. One random tidbit I was not previously aware of until reading the "about the author" blurb on this Great Courses set is that he was also an adviser on pronunciation for Peter Jackson's three Lord of the Rings movies.
http://www.thegreatcourses.com/tgc/courses/course_detail.aspx?cid=2192
via Nancy Martsch