Back to Auctions Home

162617446149
Seller: 20thcenturybooks (3931)
100.0% positive
Madison, Wisconsin, US
Completed
:
Ended Aug 11, 2017 11:15:27 AM
Category: Collectibles:Fantasy, Mythical & Magic:Lord of the Rings:Other LOTR Collectibles
$417.00
[16 Bids]
Buyer: 1***m (8405)
Viewed 88 times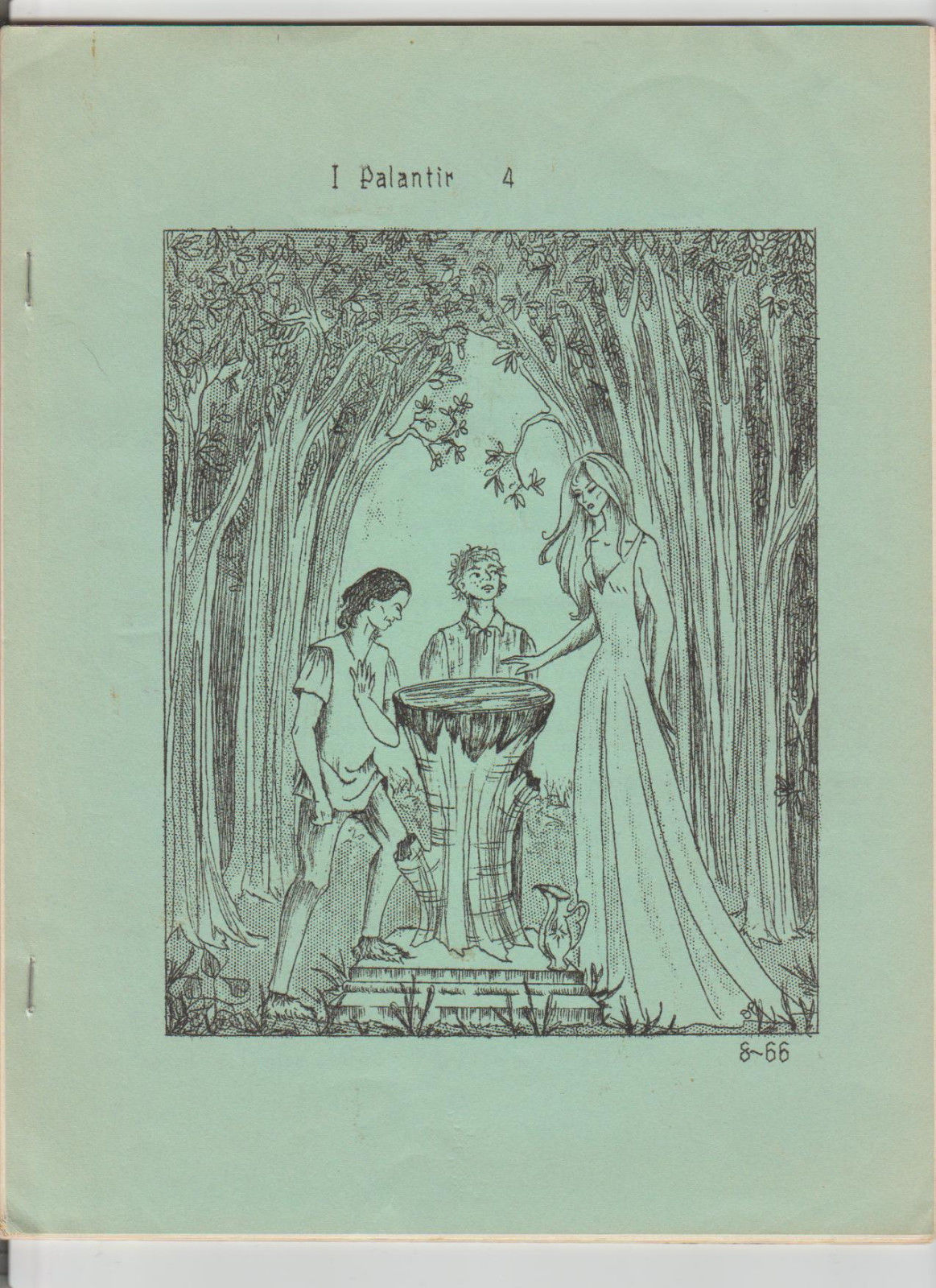 Condition: Very good condition, some wear but no serious flaws or defects.
The Fellowship of the Rings/Bruce Pelz, 1966 journal or fanzine, 40 mimeographed pages, 8 1/2 x 11 inches, side stapled. In his editorial, Pelz writes that 'The Fellowship of the Rings' was the first organized J. R. R. Tolkien fan group (formed in 1960), and that 'I Palantir' was the first Tolkien fanzine. That first issue appeared in 1961, and #4 was the last issue. Content: Cover by Dian Pelz. "Whither/wither Tolkien Fandom" by Bruce Pelz "The Bridge of Khazad-Dum" graphic art strip by Richard Glass "The Bridge of Khazad-Dum: An Explanation" by Doc Weir (same as in Eldritch Dream Quest #1) Addenda to 'No Monroe in Lothlorien" by Doc Weir (from I Palantir #3, 1964) "Hello Frodo, or What Ever Happened to Sauron's Ring" by Kathleen Huber (a one act musical with fourteen songs, all tunes borrowed) Mailed anywhere in the world protected by sturdy corrugated cardboard.