Back to Auctions Home

172554843926
Seller: johtheobal82 (9)
100.0% positive
Dayton, Ohio, US
Cancelled
:
Ended Mar 7, 2017 12:35:44 PM
Category: Collectibles:Fantasy, Mythical & Magic:Lord of the Rings:Other LOTR Collectibles
$50.00
[0 Bids]
Viewed 9 times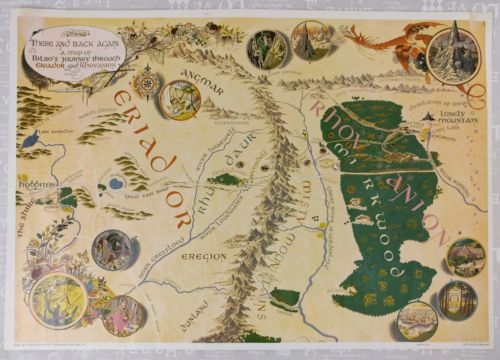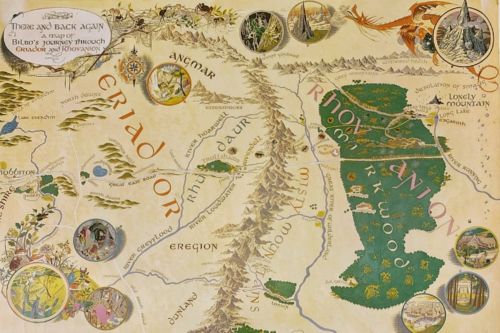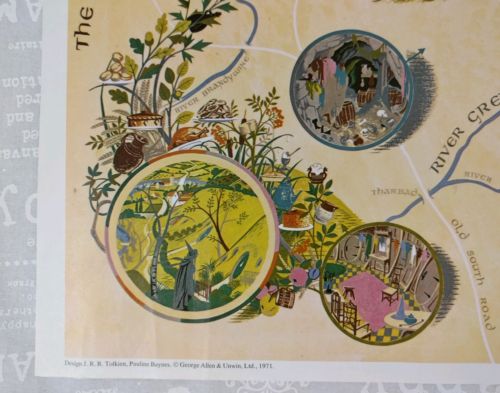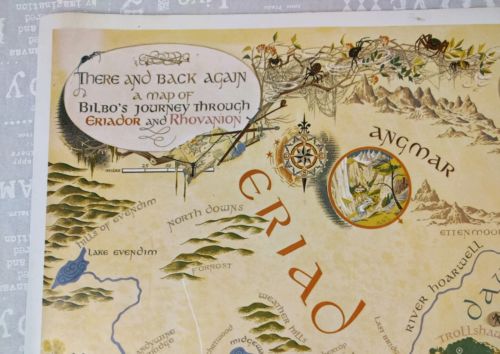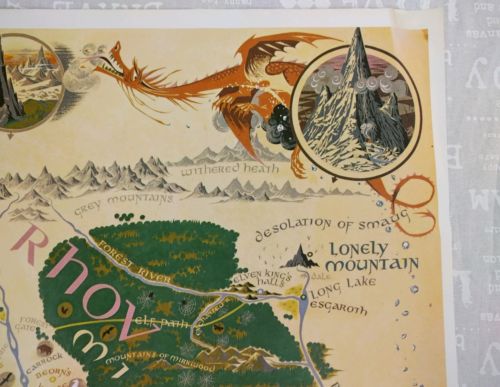 Condition: This poster is new stock that has never been displayed. removed it from its original plastic sleeve to take photos. View photos. Corners have some discoloration from shelf wear.
Full title: There and Back Again: A Map of Bilbo's Journey through Eriador and Rhovanion 1971. I recently purchased a number of "new stock" posters at a garage sale. The sellers were second generation bookstore owners (1950s to 1980's) and had a box of posters from the store. This poster was in its original plastic, until I removed it to take photos. I sold another poster like this one in December, but this is my only other copy. If you are interested, bid now! Of the three LOTR posters I had, I found the least on this one. I believe it is a first edition. It is an original, not a reproduction. It measures approx. 22.5 x 33.5. Please contact me with any questions. I'm happy to post more photos if you have questions. About the Artist ("In memoriam: Pauline Baynes.." The Free Library. 2008 Mythopoeic Society 05 Dec. 2016) PAULINE BAYNES, WHO DIED ON AUGUST 1, 2008 at the age of eighty-five, was one of the most talented artists of the twentieth century. She was also shy and reserved, allowing the quality of her work to speak for itself, and as a result hers was never a household name. But by her hand, the invented worlds of J.R.R. Tolkien and C.S. Lewis first came visually to life. Some readers, indeed, have said that for them, her pictures were Middle-earth, they were the land of Narnia.  Tolkien himself said that her art for Farmer Giles of Ham (1949), drawn in a medieval style which became one of her specialties, "reduced my text to a commentary on the drawings." With that, she became his illustrator of choice, providing art also for The Adventures of Tom Bombadil and Other Verses from the Red Book (1962) and Smith of Wootton Major (1967), the wraparound cover for the Puffin Books Hobbit (1961), a triptych view of Middle-earth for the slipcase of a deluxe Lord of the Rings (1964), and two famous posters, A Map of Middle-earth and There and Back Again (1970, 1971, the latter based on The Hobbit). Pauline and her husband Fritz Gasch became good friends of Tolkien and his wife, and saw them socially from time to time. She remained a popular Tolkien artist long after the author's death, with both poster and book versions of his Bilbo's Last Song (1974, 1990), more cover art for Tolkien's works, and new pictures added to earlier art in the Tolkien collection Poems and Stories (1980).