Back to Auctions Home

222368860395
Seller: lataraoxalic (1656)
100.0% positive
Rockford, Tennessee, US
Completed
:
Ended Sep 1, 2017 2:28:15 PM
Category: Books:Antiquarian & Collectible
Buy-It-Now:
$500.00
Viewed 153 times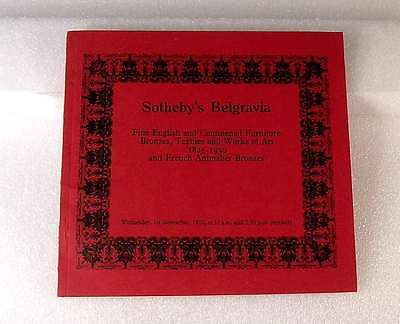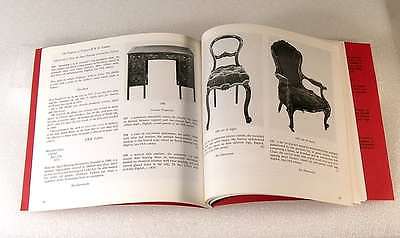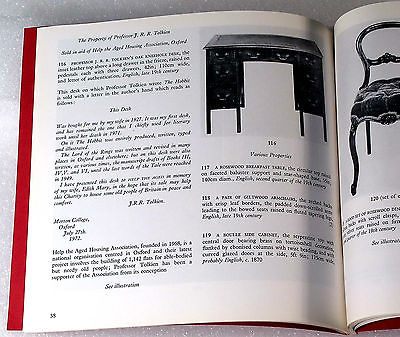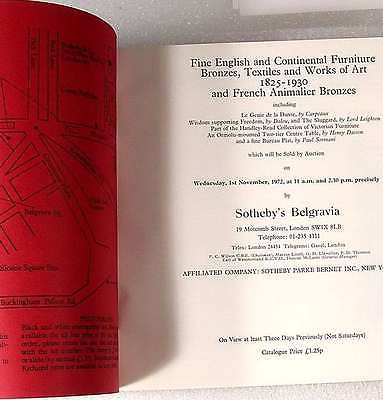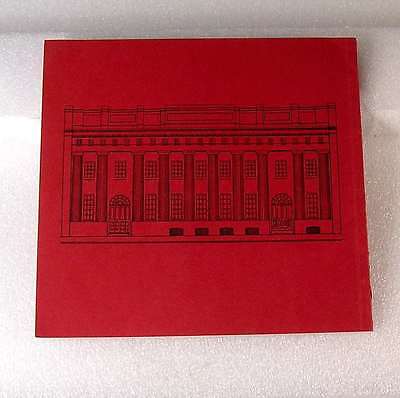 Condition: Exceptionally rare catalog. Mint condition. Tolkien's desk on which he wrote The Hobbit is listed for auction. Tolkien donated it for charity.
Southeby's Belgravia: Fine English and Continental Furniture Bronzes, Textiles and Wroks of Art 1825-1930 1 November 1972 Southeby's Auction Illustrated Catalog 96 pages 8 1/4" x 7 3/4" Hammond p. 387 Rarely seen piece of JRR Tolkien collectible ephemera. This copy is in mint condition. Kept in acid free papers. As crisp and colorful as the day it was issued. No fading or issues of any kind noticeable. Lot # 116 is the desk of JRR Tolkien. The lot description includes a statement by Tolkien, dated 27th July 1972, in which he gives a brief history of the desk, stating that The Hobbit and some of The Lord of the Rings were written on it, and Professor Tolkien notes that this desk has been presented to Help the Aged in memory of his beloved wife Edith Tolkien. Hardly any of these catalogs have survived and rarely in this condition even if one could be found. Just a very rare, museum quality piece in Never Read condition. *Here is the history of the iconic desk : J.R.R. Tolkien's desk was purchased for him as his first desk by his wife Edith in 1927, and he used it primarily for literary work until Edith's death in 1971. The Hobbit (published in 1937) was entirely written, typed, and illustrated on the desk. Large portions of The Lord of the Rings (published in 1954-1955) manuscript drafts were written and revised on the desk as well. Tolkien sold the desk in 1972 in memory of his wife with the proceeds going to the "Help the Aged Housing Association," a national organization based in Oxford. The desk was then sold to a private collector, and again went up for sale in 1987 when it was purchased by the Wade Center at Wheaton College, which has one of the largest and most complete Tolkien collections in existence. ______________________________________________________________________________ *Tolkien Collection: Last year we purchased an inventory lot of a book seller and collectibles store near our local university. The owner had passed and his heirs were selling his collections. We purchased his Tolkien collection (and several other pieces) and have been, ever since, amazed by the rarity, the quality and the numbers of the pieces he had. We've sold many to private collectors and friends and many others on line, but there is still much, much more. We try to do due diligence and research the pieces as we list them; they are varied: books & various rare publications, display collectibles, rare letters and posters...etc. It was a wonderful find, a rare cache of materials and many, many of the pieces are jewels for the Tolkien collector. We still have boxes of materials to go through. Please take a look at our other pieces for sale.