---
The story of kullervo - official cover :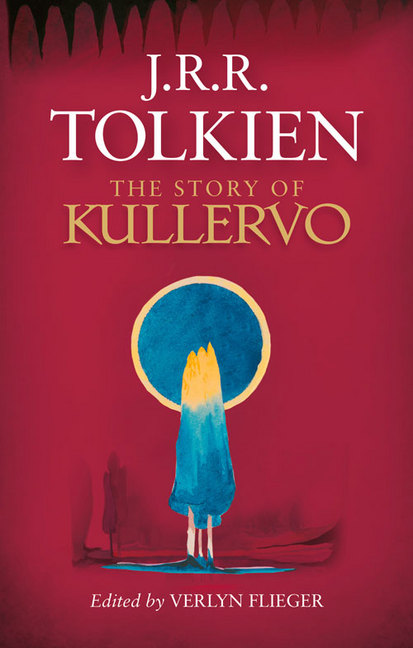 ---
NEWS ABOUT THE STORY OF KULLERVO BOOK

This book will contain 192 pages, a beatiful hardcover format, and here is the announcement:

''The world first publication of a previously unknown work of fantasy by J.R.R. Tolkien, which tells the powerful story of a doomed young man who is sold into slavery and who swears revenge on the magician who killed his father.
Kullervo son of Kalervo is perhaps the darkest and most tragic of all J.R.R. Tolkien's characters. 'Hapless Kullervo', as Tolkien called him, is a luckless orphan boy with supernatural powers and a tragic destiny.
Brought up in the homestead of the dark magician Untamo, who killed his father, kidnapped his mother, and who tries three times to kill him when still a boy, Kullervo is alone save for the love of his twin sister, Wanona, and guarded by the magical powers of the black dog, Musti. When Kullervo is sold into slavery he swears revenge on the magician, but he will learn that even at the point of vengeance there is no escape from the cruellest of fates.
Tolkien himself said that The Story of Kullervo was 'the germ of my attempt to write legends of my own', and was 'a major matter in the legends of the Frist Age'. Tolkien's Kullervo is the clear ancestor of Túrin Turambar, tragic incestuous hero of The Silmarillion. In addition to it being a powerful story in its own right, The Story of Kullervo, published here for the first time with the author's drafts, notes and lecture-essays on its source-work, the Kalevala, is a foundation stone in the structure of Tolkien's invented world''
---
ISBN was created in 1967 in the UK. So probably these American editions will not have the number.
Eduardo O.F.
www.tolkienbrasil.com
---

Seller: monkey_m01 (1239)
Ended Jan 18, 2015
£52.25
[13 Bids]
For those interested in the first edition, first print of Tolkien Farmer Giles of Ham. Might look this ebay auction. It is a ex-library, but perhaps could be interested to someone here:
eBay Item #111569398324
---
The title of the video says:"The Signature Of J. R. R. Tolkien At Duckers Shoe Shop"
But it seems that this is the manuscript of the seller. Does not look like the letter of Tolkien.

The year is 1913. So I think Tolkien was 21 years old. And bought "Black Football boots".

Att
Eduardo O.F.
tolkienbrasil.com
---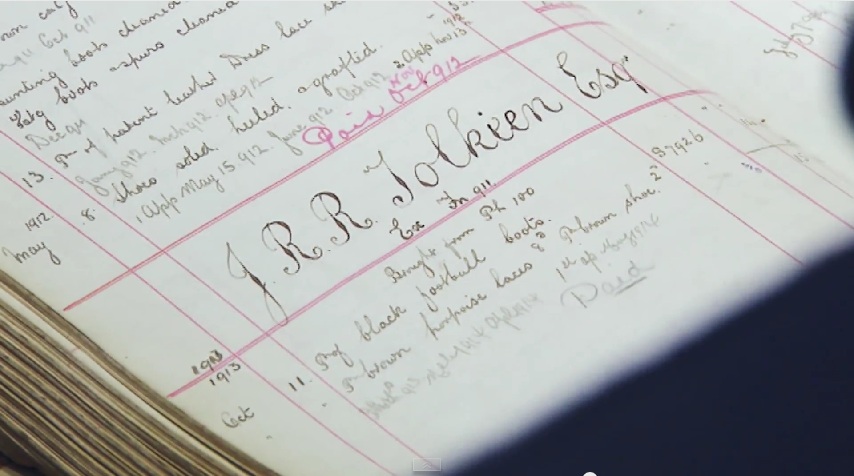 ---
Thank you Urulöké and trotter,
I have close to 400 books in my collection. It will take a time to make videos of each one.
All videos include links for further informations to tolkienbooks.net site, as Trotter realized.
I'm not a native English and I think my pronunciation is still very bad, is one of the reasons I have not done videos with my voice.
But I think it would be a great idea if someone did and maybe I could post in the youtube channel or someone create a new one. There are several issues that could be treated.
Here is another video. Smtih of wooton major first edition, first print:
https://www.youtube.com/watch?v=illo7mc4dPk
Att;
Eduardo O. F.
tolkienbrasil.com
---
I created a youtube channel to show the books I have in my collection.
The first book I'm showing is The Letters of JRR Tolkien (JRR Tolkien's letters) first edition, first impression.I hope you enjoy!
https://www.youtube.com/watch?v=VcF8TinIInI
1 (2) 3 4 ... 9