---
I want to buy a slipcase for my HoMe books.
Someone here could sell to me?
---
THE BOOK OF JONAH WILL BE PUBLISHE
EDITOR NOTE RELEASED:
The October 2014 issue of the Journal of Inklings Studies will be a special issue on the Inklings and the Bible.
It will include articles on C.S. Lewis's "Liar, Lord or Lunatic" paradox, Lewis's use of the Bible in his RAF talks, Lewis and Jerome, and J.R.R. Tolkien's philosophy of creation. It will also include original texts by two Inklings: Charles Williams's review of the Bible in Basic English, and J.R.R. Tolkien's original translation of the Book of Jonah for the Jerusalem Bible.
Tolkien's translation of Jonah as it appears in the Jerusalem Bible is a collaborative effort, drafted by Tolkien but edited by a style editor employed to standardize the grammar and vocabulary of the various translators contributing to the Jerusalem Bible. With kind permission, we are able to make available Tolkien's original translation from Bodleian Manuscript. A research article by Brendan Wolfe on the history and features of the translation will accompany the text.
To order or subscribe, go to the Journal of Inklings Studies website.
Source:
http://judithwolfe.wp.st-andrews.ac.uk/tolkiens-jonah-text/
_________________

---
Thank you Trotter. I mean 'Tales from the perilous realm'.
If the book on ebay auction is not signed, dont worth so much.
---
If this edition of 'Tales From the perilous realm' Deluxe is signed by Allan Lee worth the price. I have one of 500 copies.
---
It is a very beatiful edition. Just waiting now...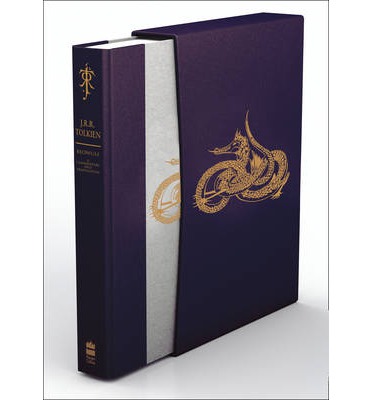 1 2 3 (4) 5 6 ... 9