---
I wonder where my Amazon return of HoME is going next...? Fortunately, Amazon refunded me when I provided them the tracking information after the first 10 days stuck in clearance in Madrid. So much for a $140 4-7 day tracked service....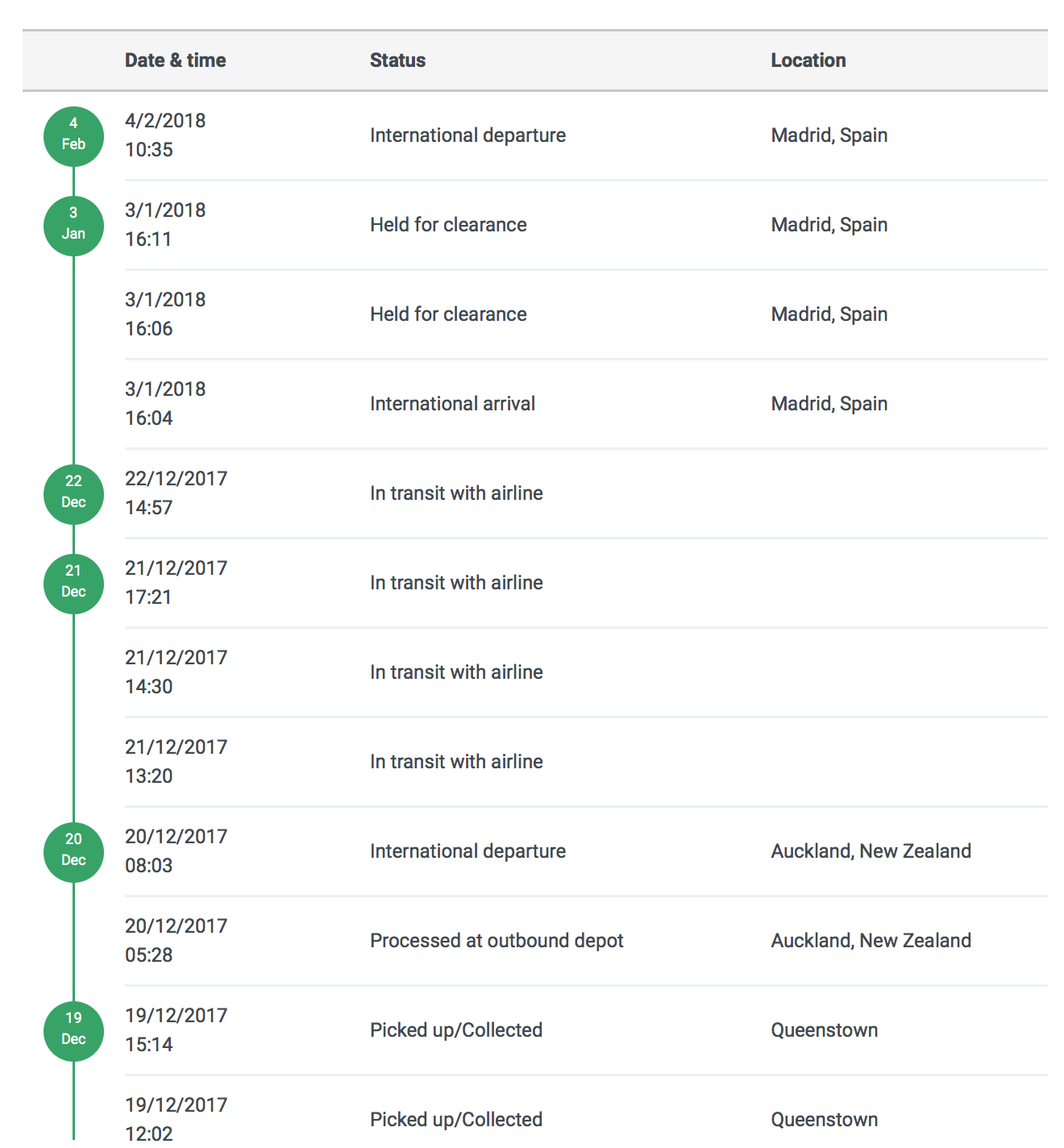 ---
FWIW, looks like the £10 off promotional pricing is still holding on the Facsimile Hobbit boxed set, which has dropped to £32.50 on Amazon [i.e. 22.50 with the promotion]. I'll probably still cancel if Book Depository come close, as BD has a much higher chance of not destroying it in transit.
---
I see the HoME "Deluxe" can be had for under £120 now from Amazon resellers. That's probably not a bad price for it if you can forgive the bland design.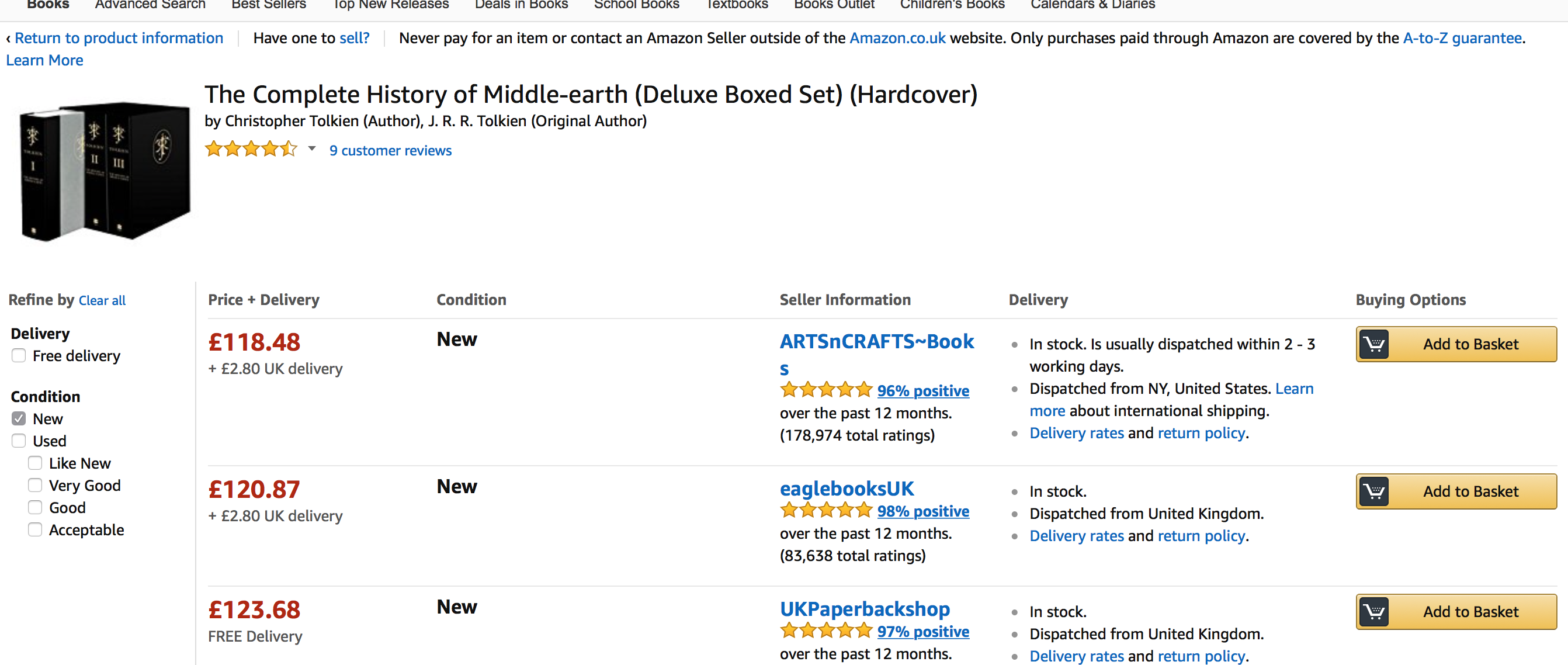 ---
Nice. As Jlong pointed out, 12/6 is definitely the "Publication Price", not a date.
---
I see the pleasure in reading private listing "sold" for £268 but still has it for sale as a BIN for £750. I certainly have my suspicions about that auction!
1 ... 3 4 (5) 6 7 ... 273