---
This is the text from the Facebook post

A week to go until this truly exceptional edition is released…

We are proud to present this commemorative HOBBIT FACSIMILE GIFT EDITION, which is packed to the rafters with special goodies including:

- A replica of the first edition containing the original version of the story before Tolkien re-edited it in 1947 (original editions are rare and pricey so few have had the chance to read this, until now)
- A special copy of Thror's map which reveals the secret moon-runes when held to the light, as Tolkien first intended (but never enjoyed, as the map became endpapers instead)
- A CD of archive recordings that capture Tolkien reading from The Hobbit, including three previously unreleased excerpts
- A colour illustrated booklet that recounts the history of The Hobbit, plus connected writings by JRR Tolkien, including the never-before-published lecture 'Dragons' that he gave to children in Oxford on New Year's Day 1938 to promote The Hobbit.
- A 3D lenticular cover based on Tolkien's own original book jacket design.

Don't miss it. Pre-order your copy now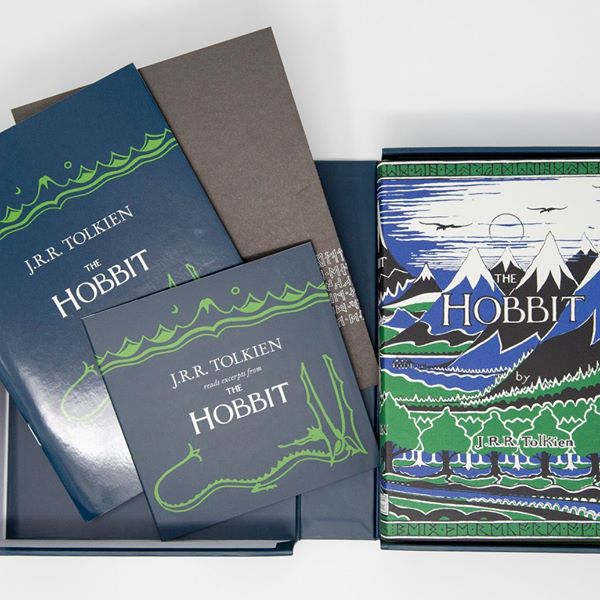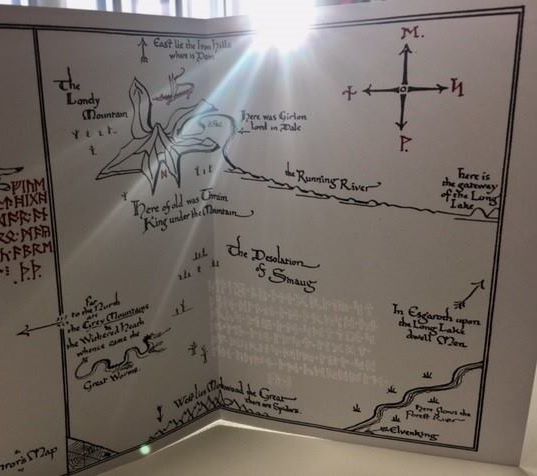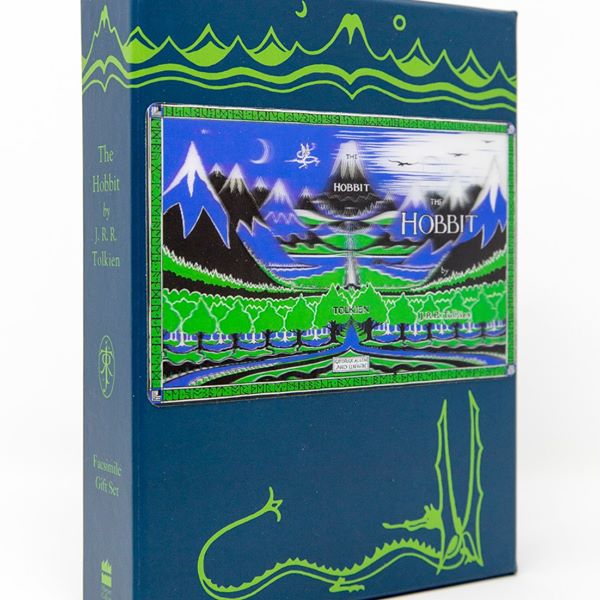 _________________

---
Information about the Facsimile Hobbit will be posted on the HC Facebook page today,
https://www.facebook.com/officialtolkien
The picture came from HC, couple of points, the audio-cd includes the extra tracks from the Kindle Hobbit, and it looks like the spine of the book, is a better colour match to the original 1937 1st printing.
I think the text of Tolkien's lecture on Dragons from the 1st January 1938, page 310 of the revised Reader's Guide by Scull and Hammond, is also included, and I don't think this has been published before.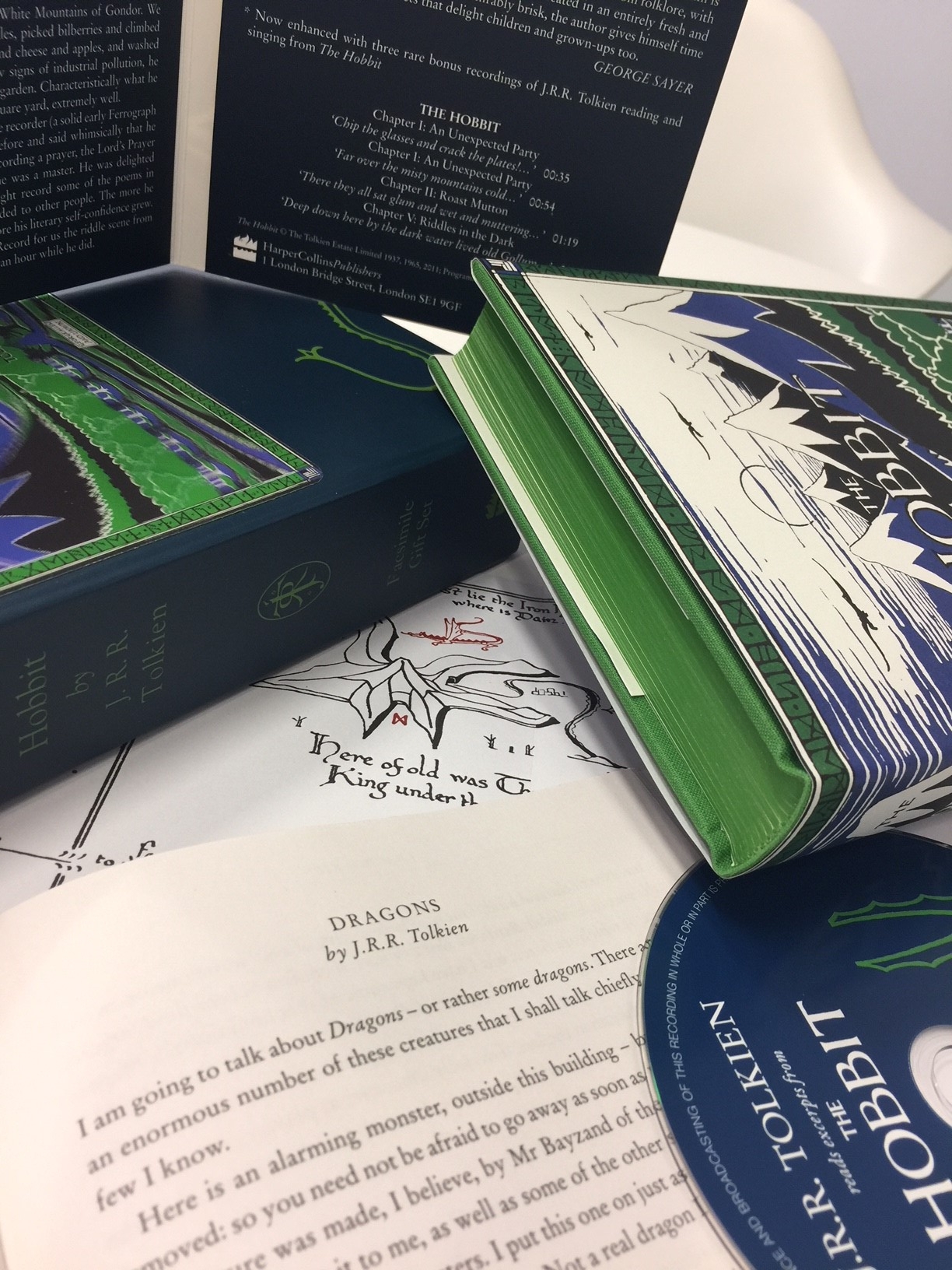 _________________

---
I am interested. How are we to contact you? Thanks, Chris
Send a PM, PMs are a great way of contacting Board members, and with recent changes to the site are very visible when you have a PM.
_________________

---
I like the idea that they are including the 'held up to the light moon runes' as Tolkien had wanted to originally include that (unless I'm mistaken) with the first impression.
That has been included before, with the Deluxe Hobbit as an example,
http://tolkienbooks.net/php/details2.php?id=219
_________________

---
I would suggest that you add some photos of the Chess Set
_________________

---
Hopefully will have in the next few days, more to share about what is in this box set and the included CD, and it will hopefully include "previously unpublished content!", fingers crossed.
_________________

---
Asked HarperCollins about this,

The photo is of dummy materials made for early sell-in to stores and does not reflect the quality of any of the final materials or the 3D cover on the box. The CD sleeve is from the old 2001 Hobbit Gift Pack – the new one is different, and does include more than the one extract.

I have re-ordered
_________________

---
I have canceled my order if anyone on the site does decide to buy, could you post some pictures of the box, as I agree with Stu that it does not look good from these pictures and confirm what is on the CD?
_________________

---
From the second picture, the CD cover says J.R.R. Tolkien reads an excerpt from The Hobbit, and on the inside from what you can see it mentions the author's reading of the riddle scene from The Hobbit.
_________________

(1) 2 3 ... 200