---
Yes indeed... any pictures available?
---
Looks good! Thanks for all the work...
---
An idea... if Allen & Unwin London Office was in Bridgestreet, would this be called Shepherd's Bush by locals? Referring to the district where the signing happened instead of the actual place? If so, perhaps this book was signed at Unwin offices? Tolkien went to visit it in 1962 on several occasions (according to Hammond & Scull).
---
While I don't like blue autographs, this looks nice indeed...
I'm curious if anything about this move is known?
---
Any feedback on the signature?
What is "Shepherd's Bush"?
What was Tolkien doing there in 1962?
---
Oh, that is a lot of story to tell, a lot going on both in private and work (too much to be able to find any time to be busy with Tolkien related matters). Have been active behind the scenes: reading and following the news, selling and buying books when possible. I'm feeling better, my wife is close to starting to feel better, the company is rolling, house is almost build, books are back here with me, ... well too much for a single post.
---
Can you tell us some more about Tolkien's Gown?
---
This copy was signed and given to Fred Archer, one of the movers, who moved Mr. Tolkien from Bournemouth to Merton Street in March 1972. Was this incident recorded in Humphrey Carpenter's biography of Tolkien? Any other place? Any opinions on the signature?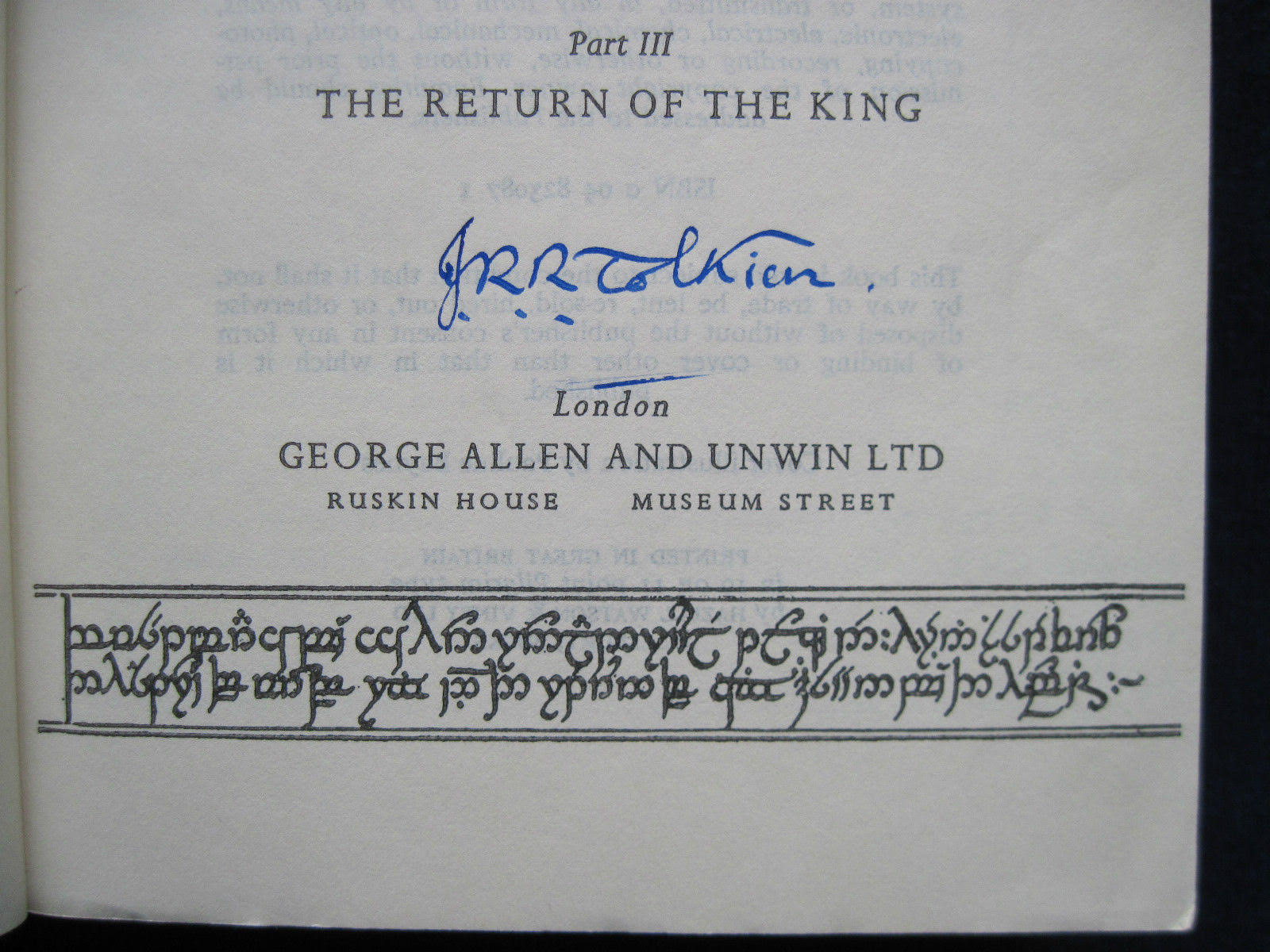 ---
This Hobbit was signed by Tolkien in Shepherd's Bush London in 1962.
Your opinions please!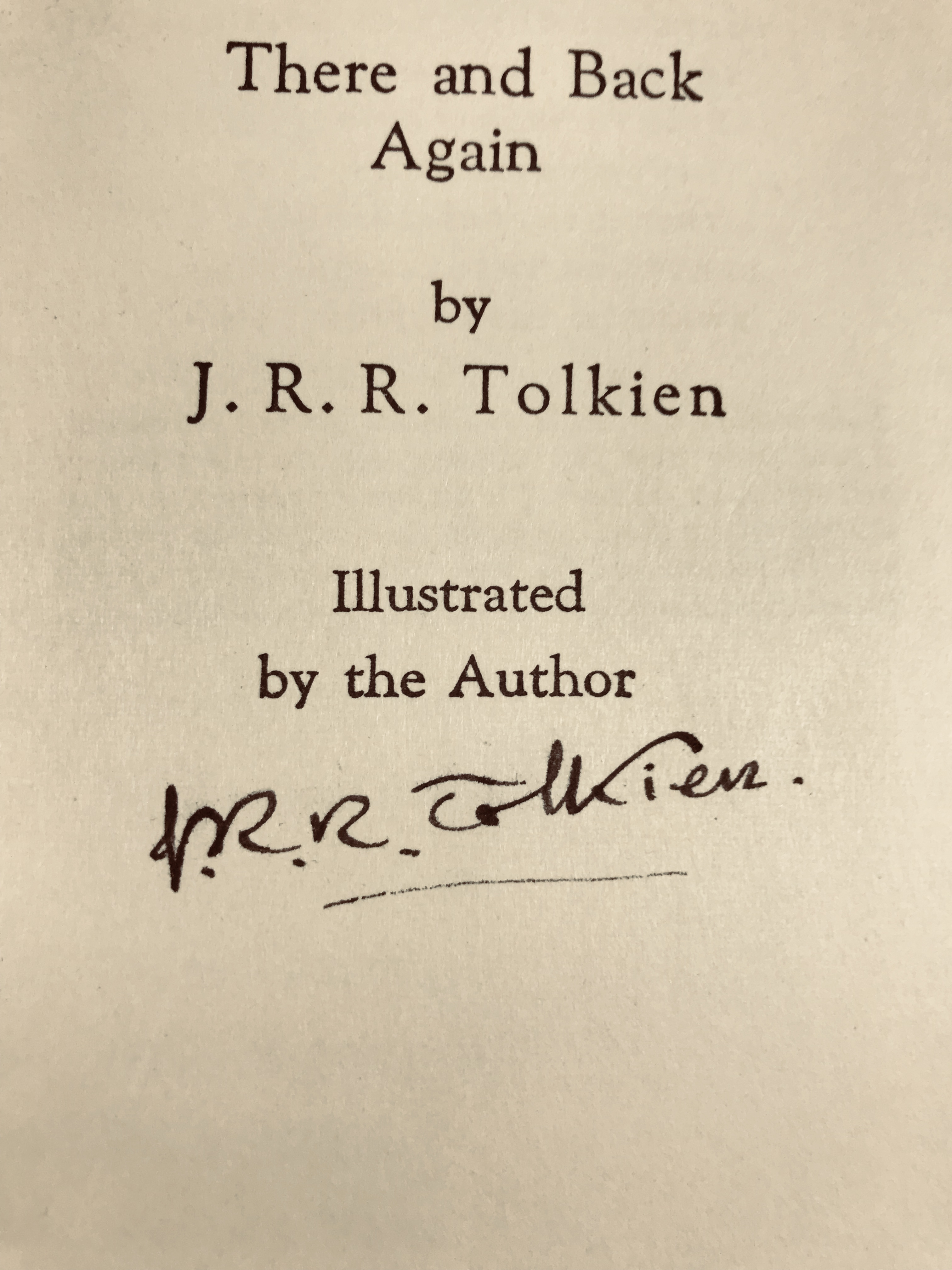 ---
yes skepticism is always good, but so far I'm having far more fun on this new platform then on all the others together. It feels and acts like a community. For example it is possible to discuss things with the Tsu team and founder and never saw that happen on other social networks + we have managed to gather together tons of money for charity ... which would be attractive to any hobbit out there.
(1) 2 3 ... 33