---
yes skepticism is always good, but so far I'm having far more fun on this new platform then on all the others together. It feels and acts like a community. For example it is possible to discuss things with the Tsu team and founder and never saw that happen on other social networks + we have managed to gather together tons of money for charity ... which would be attractive to any hobbit out there.
---
Don't know if any of you is on Tsu yet, if so please let us connect!
It is a new social media platform that is easy and fun. Just like facebook but more simple and sideeffect is that you get paid to be active (ok is just pennies but overall after one month made about 10 $ - so indeed a side effect). However the network is growing fast and is in my opinion better then all other platforms, since the community drives the changes that happen there and not the other way around.
Just 74 days after officially launching, Tsu's social network and payment platform has eclipsed 2 million users!
Consider these numbers: In 13,148 hours (a year and a half), #Facebook had 3.65 million users and #Twitter just over a half-million (503,000). #Tsu's 2 million plus worldwide users took just 1,776 hours to capture.
It currently has an #Alexa global rank of 2,408 (ranking 2,332 in the United States) making it the most viral social networking platform in the world!
Guess if you desire to, come and check it out using this invite code:
http://www.tsu.co/TolkienLibrary
or just TolkienLibrary make sure to send me a friend request and I'll welcome you and guide you around. But it is fun and hope many Tolkien fans come and join in!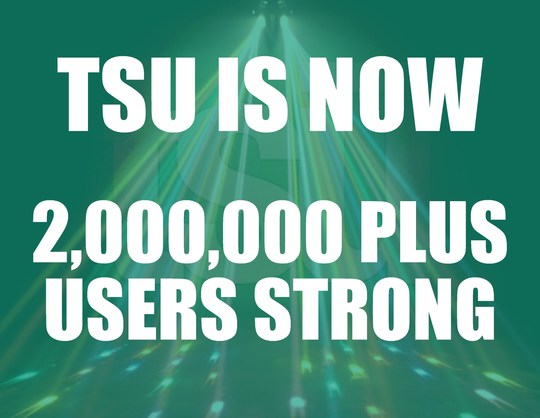 ---
guess I have a copy available if you still need one
---
http://www.guaranteeautograph.com/tojtfeofri19.html
J.R.R. Tolkien-"The Fellowship Of The Rings"-1965-Houghton Mifflin-5 1/2" X 8 1/2"-421 pages-Hardcover Book-With Map- Signed By Author.English writer J.R.R. Tolkien is a towering figure in fantasy literature. He wrote the novel The Hobbit (1937) and the classic trilogy The Lord of the Rings (published 1954-56): highly imaginative tales of elves, dwarves, and wizards in a land known as Middle Earth. The hobbits Bilbo and Frodo Baggins and the wizard Gandalf figured prominently in these stories and became Tolkien's best-known characters. Tolkien was an expert linguist and a longtime professor of language and literature at Oxford University. He was also part of C.S. Lewis's informal group of scholars and writers known as "The Inklings." The three books which make up The Lord of the Rings are The Fellowship of the Ring, The Two Towers and The Return of the King... A live-action film trilogy of The Lord of the Rings, directed by Peter Jackson, was a great box-office success; the first film in the trilogy, The Fellowship of the Ring, was released in December of 2001, followed by sequels in December of 2002 and 2003. Those films starred Elijah Wood as Frodo, Viggo Mortensen as Aragorn and Cate Blanchett as Galadriel... Tolkien's colleagues at Oxford included the famed poet and author Robert Graves... In 2006 one of Tolkien's sons, Christopher Tolkien, announced the completion of the 30-year editing process for the publication of his father's work The Children of Hurin.The book has been autographed on the title page by J.R.R. Tolkien with a fountain pen in brown.........BOTH BOOK AND AUTOGRAPH ARE IN VERY GOOD CONDITION.
What do we do?
---
I have several of such books... they are author copies.
They are either unnumbered or get the initials of those who they are for. Like I have some copies with PC in them.
(1) 2 3 ... 63