---
Is the cover artist for issue 3 credited? I notice now that I don't have that detail at TolkienBooks.

Doc Weir's article appears to have been re-typed but it is essentially the same as the original. The first sentence and the second paragraph of Tolkien's letter did not appear in I, Palantir - see the extract below from Triode: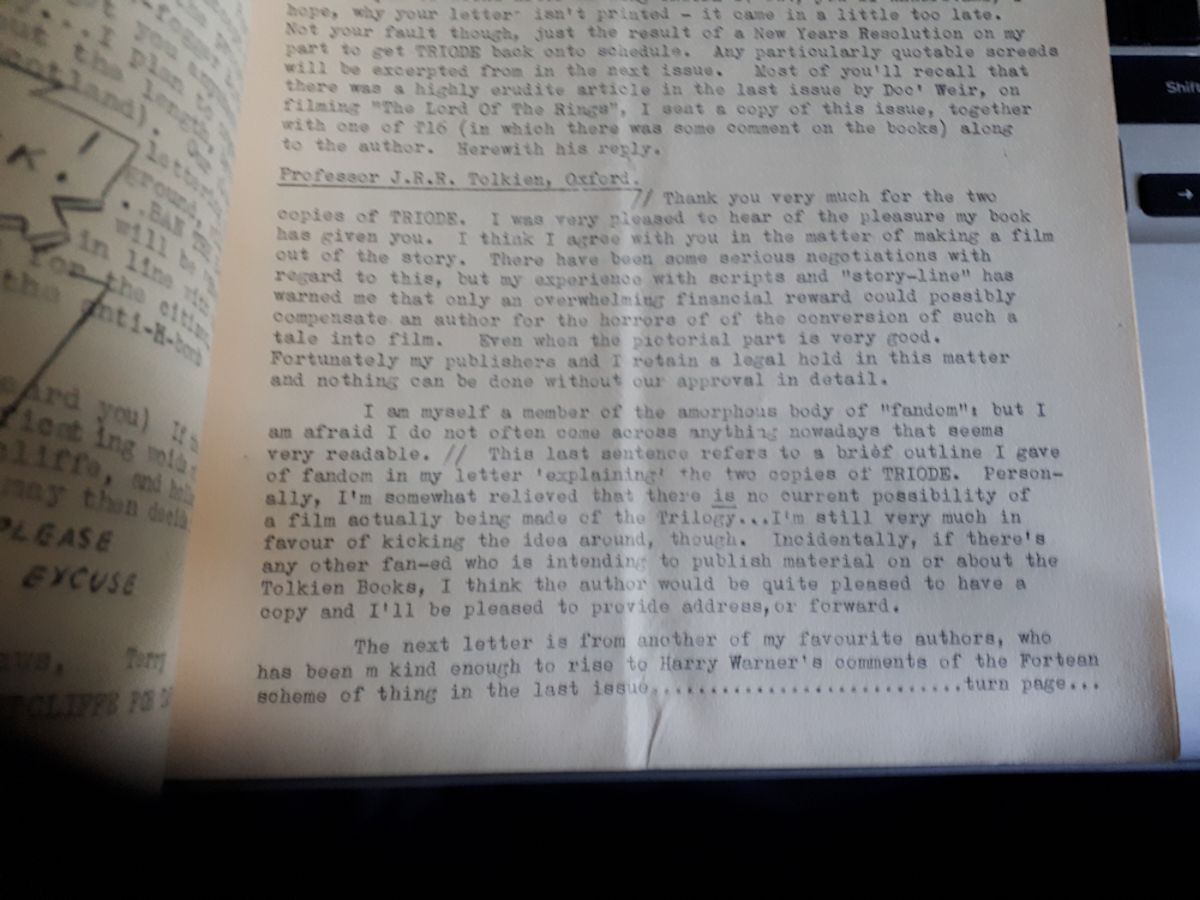 ---
I have been doing a bit of tidying up in the background at TolkienBooks.net.
One change that might be useful is the upgraded search function that now caters for more complex searches of the database and allows you to link to search results.
http://www.tolkienbooks.net/php/search.php
---
Thank you Lokki. I have added it just now. I can add an image credit if you wish.

Could you post a photo of the page with Tolkien's letter to Triode.

I will dig out my copy of Triode and post an image as well. It would be interesting to see if the same extracts were printed.
---
The quotes in the 1991 article are very similar, but not identical, to those in the original 1966 article. The main omission is a reference to the two millers going straight into Farmer Giles.
The 2007 catalogue quotes from the 1991 article but does not reproduce all of Tolkien's words.
---
Thank you all.

---
I have updated the pages accordingly.
---
I've never been entirely sure.
Any opinions?
(1) 2 3 ... 44