---
I can assure you that the Silmarillion on Ebay (below) is genuine, signed by both C.Tolkien and Ted Nasmith. I know this because I got the book directly from the publishing company HarperCollins while working there a few years ago.
I worked for the entertainment section which was responsible for all official publishing of Tolkien books and was also responsible for the official website:
www.tolkien.co.uk
(which sadly has become out of date since leaving!

)
http://cgi.ebay.co.uk/ws/eBayISAPI.dll?ViewItem&ih=012&sspagename=STRK%3AMEWA%3AIT&viewitem=&item=220049672441&rd=1&rd=1
---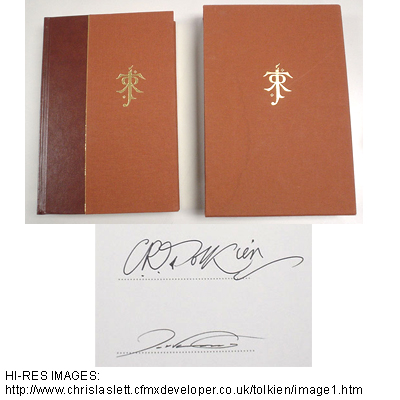 ---