---
The inscription was corrected with the 4th Printing (March, 1966). Here's a picture... the bottom is the 3rd Printing, the top is the 4th.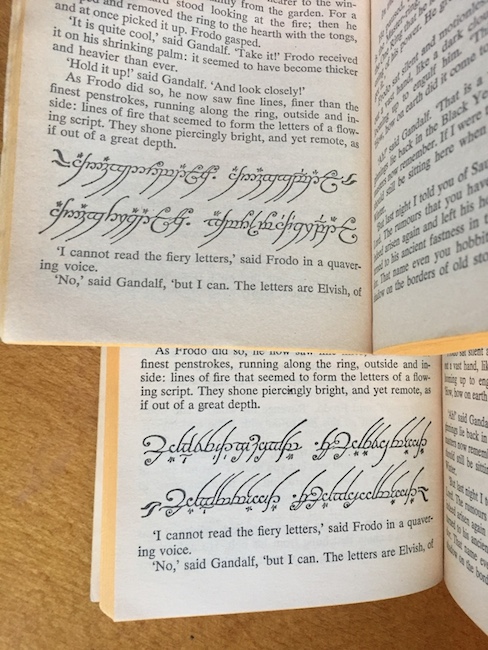 ---

Trotter wrote:

I have discussed the CD with HC, and what is on it. I originally assumed that it was the same material that has already been published, in particular on the Kindle enhanced Hobbit, and I believe that material will be on the audio CD.

They also discussed that they had additional audio that had not so far been published, which I hope will be on this CD.
Thanks
Trotter
, that's good to hear!
---
I guess the "CD of previously unreleased archive recordings featuring J.R.R. Tolkien reading from his book" (from the original description) was never really a thing.
---

Seller: cv00030 (2107)
Ended Jan 29, 2018
Buy-It-Now:
£724.99
---
For what it's worth there are entries for those one-volume editions in Hammond's 'A Descriptive Bibliography' (in fact they are the last entries of the LotR section)... pages 172-176.
(1) 2 3 ... 44