---
Quite rare (the Trinity Forum
Leaf by Niggle
), but the price seems to be more in "The Wonders of..."
eBay Item #272681261609
_________________

---
Thanks, Urulöké, for the additional details! I'd say we can fairly safely conclude that the cartoonist was Marc Simont -- I've had a look at other illustrations by him, and the resemblance in style is quite striking. And it's unlikely there were several cartoonists bearing the name "M. Simont" around at the time.
---
Nice find! I reckon this might be the earliest Tolkien-inspired cartoon in print.
Is it possible to identify the name of the cartoonist? To me, it appears to read "M. Simont", thus likely being
Marc Simont
. Perhaps it's easier to read the letters in your original copy,
Urulöké
?
_________________

---
Trotter:

"How many pages in total are the text of The Lay of Aotrou & Itroun and how many are commentary?"

The Lay itself (as published in The Welsh Review) appears on pp. 3-21. The rest of the book contains a mix of commentary by Flieger and related manuscripts by Tolkien. A detailed Contents can be found as a "preview" on the Amazon page of the book.

"where was it printed and what are your views on the printing quality?"

"Printed and bound in Great Britain by Clays Ltd, St Ives plc". Printing quality is same as the other recent (standard hardcover) Tolkien titles from HarperCollins.

Ulmo: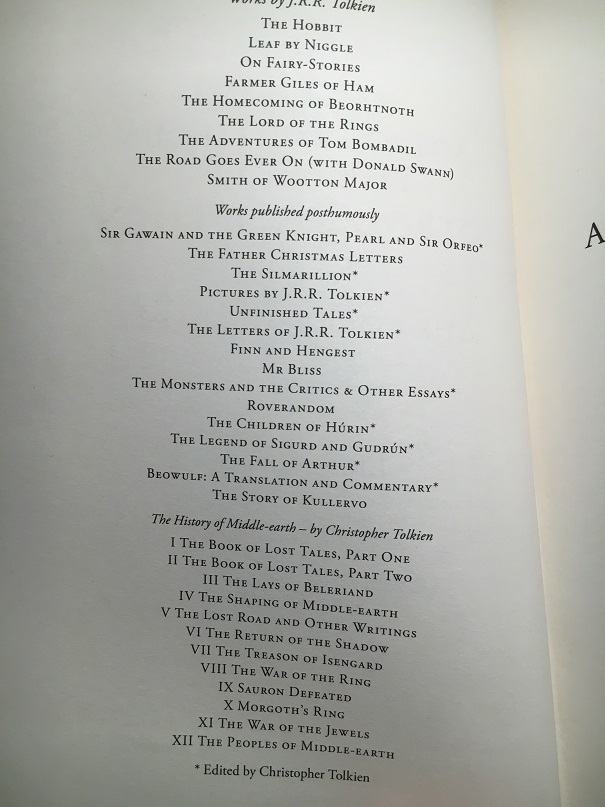 ---
Another shiny one has arrived...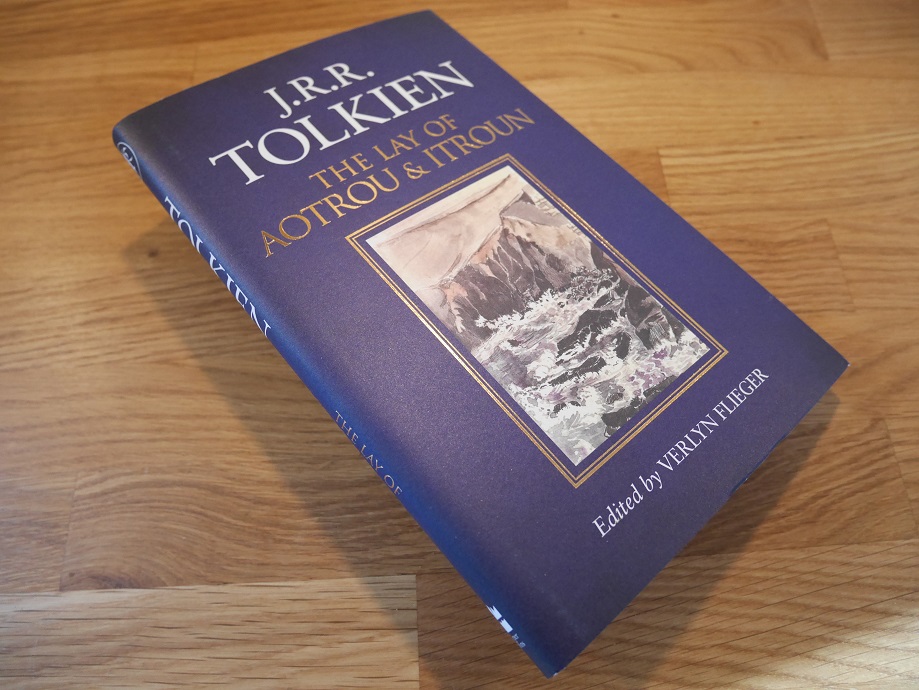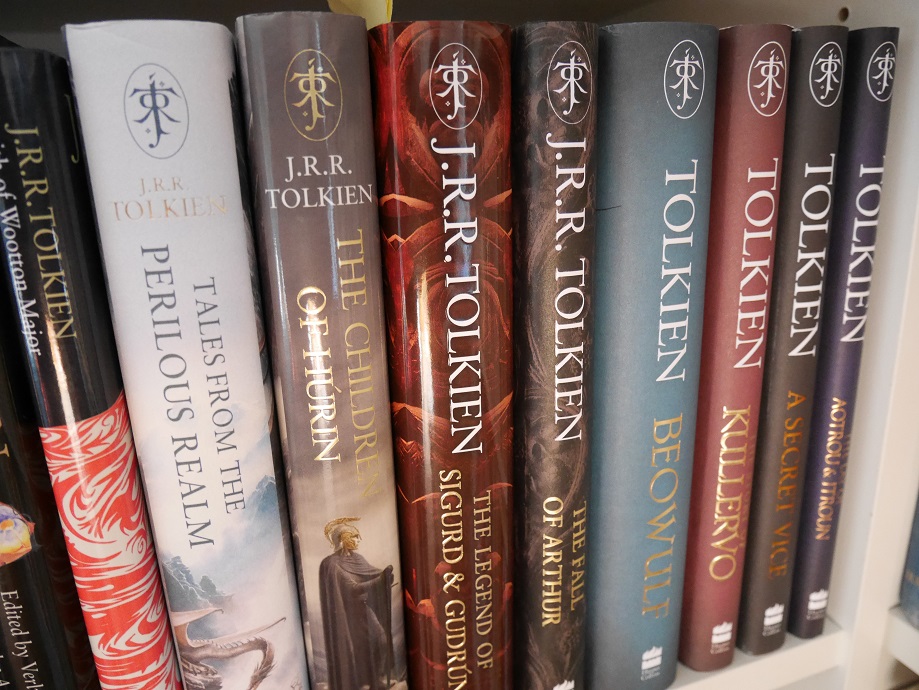 ---
I bought a copy of the Nodens Books reprint while it was still available.

To answer some of the questions:

1) Downplaying Mills?

Aside from some reminiscences about Stella M. Mills' personality, Priscilla Tolkien's Foreword deals almost exclusively with the friendship between Stella Mills and the Tolkien family. As such, the Foreword doesn't include any discussion about Mills' edition of The Saga of Hrolf Kraki.

2) Is there anything offensive?

There are one or two paragraphs in the Foreword that (at least from my reading) are quite obviously the source behind the reaction of the family of Stella Mills. These paragraphs concern some personal matters in the Mills family.
---
From the pictures, it looks like your 1st/1st is dangerously close to falling down into a bucket of water,
Trotter
!


---
Seeing the buzz this publication creates, especially at Facebook, it wouldn't surprise me if the 4,000 print-run will be sold out. For those here who might not have Facebook, by the way, a copy was found at Hodges & Figgis, Dublin.

Like many others here, I now have an estimated arrival date (at Amazon UK): October 05 2016 - October 07.
---
Have a look here:
http://tolkiengateway.net/wiki/Index:Interviews_with_J.R.R._Tolkien
It may not be complete or fully correct (it's a wiki), but it's pretty well referenced, so you can use it as a basis for further investigation.
Edit:
On a second reading I see you mean "recorded" as in an audio recording, not as in "record"="store information". Anyway -- hope you find something useful!
---
I have my
Hobbit
facsimile on a pre-order from Amazon UK -- thanks for all your efforts with the dust jacket,
Stu
, and for sharing your thoughts here. It's interesting to follow the process (although I have much less time nowadays to spend on the JRRT hobby)! And I recognize dealing with the wife's patience... happy wife, happy life!

(1) 2 3 ... 24