---
I expect you have already noted my set of Madlener postcards in the 'Post Pictures of your collection' thread. I purchased these (and many other Madlener items - he was very prolific) mostly from the Delcampe auction website. I suggest you keep a close eye on what comes up there. Good luck and be patient!
---
My copy has just arrived. The rear pastedown map is torn. Not Amazon's fault I'm sure. I set up a replacement only 2 minutes after opening the box. Hopefully the second one will be OK, but I will be checking very carefully...
---
Lucky you! I bought the Gollum one some time in the 70's I think. Probably in the attic somewhere, but a bit too bold for my taste now I think...
---
Its not that long ago that the Bodleian Library shop was still selling these old posters for the 1987 exhibition. Maybe they still are?

The standard 'Bilbo comes to the Huts of the Raft-elves' Poster is available from their online shop.
---
Tolkieniano - wonderful photos of your collection, thanks for posting them!

I see my dozen or so Silmarillions are small potatoes compared to some collections here (and I don't even have the USA edition...)

Meanwhile, I obtained today what seems to be a pretty much unread 1959 Hobbit in a dustjacket to match! It will now replace the unjacketed one on my shelves. Here it is...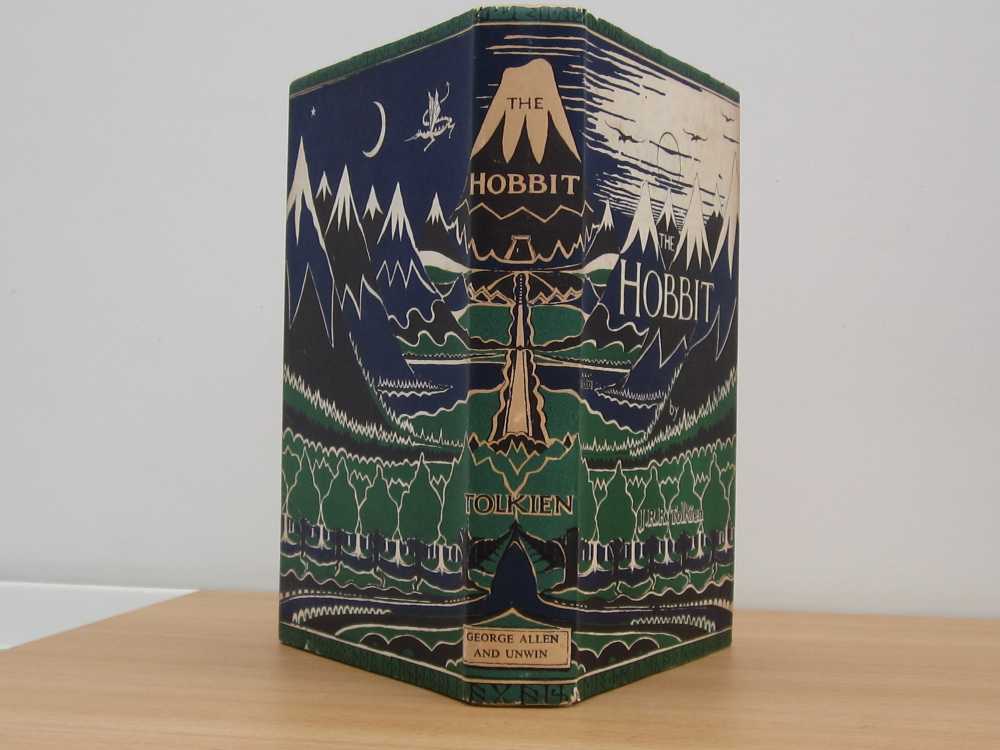 ---
The artwork is by Jay Johnstone. It is a print of 'The King of the Golden Hall'. I very much like this style of his. There was an interview with him on the Tolkien Library website in July 2012.
_________________

---
I thought I'd post a couple more pictures - firstly some items of interest not visible from the earlier photos and secondly my latest acquisition of Tolkien-related artwork.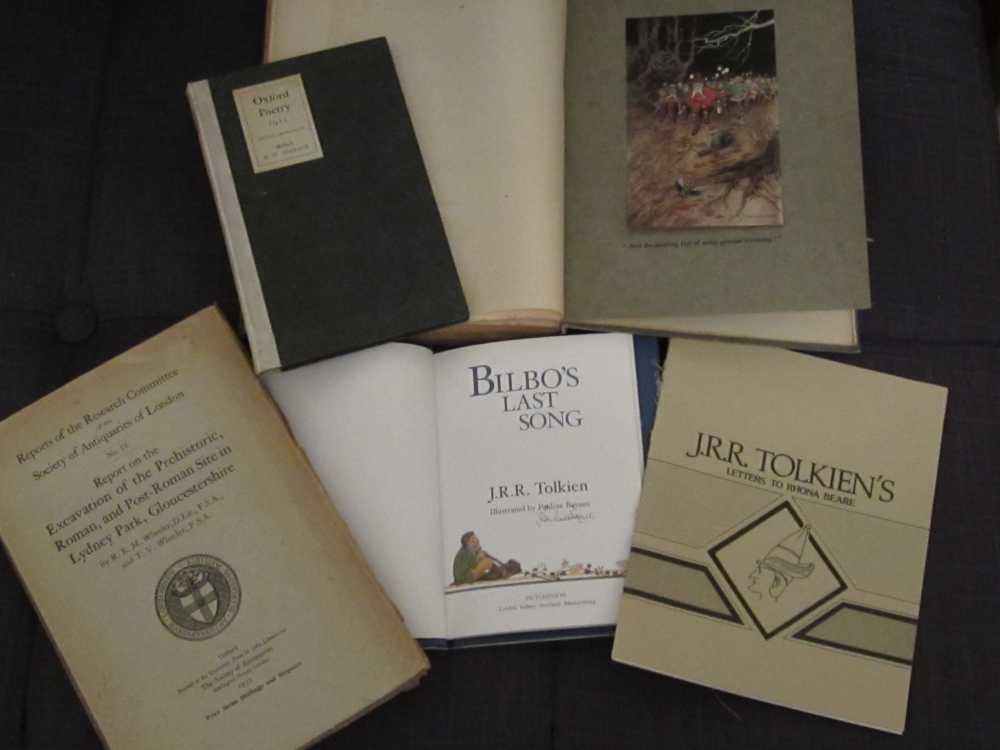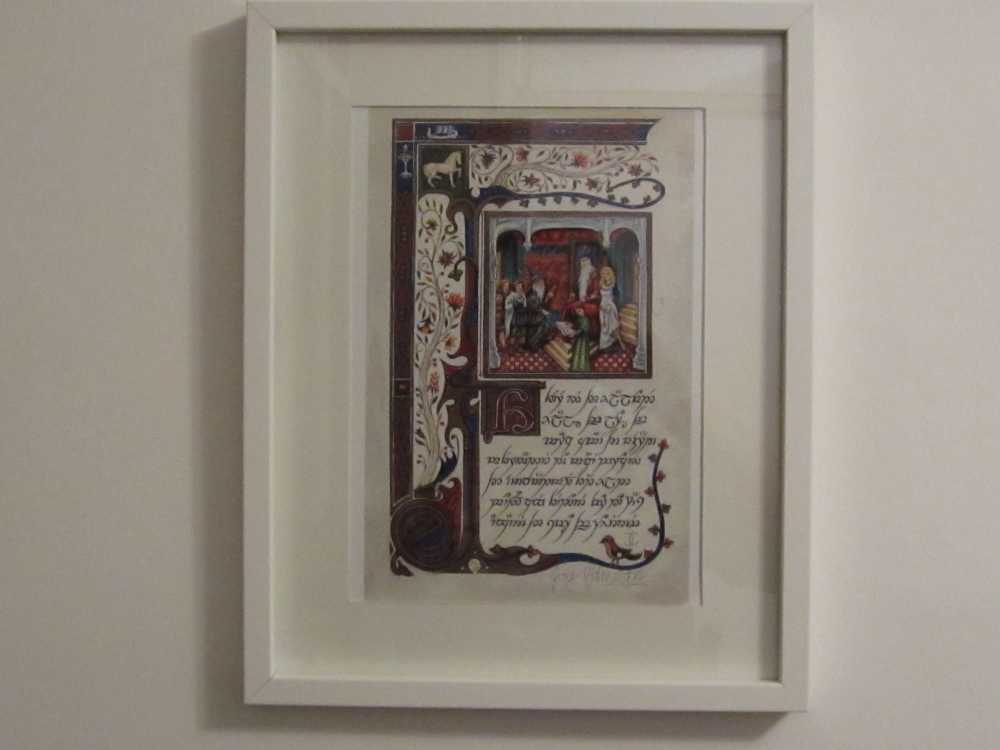 ---

Seller: ctbeorn (735)
Ended Feb 25, 2014
$18.99
[1 Bids]

---
Oronzo - great looking collection! How about some close-ups of your favourites?
Wellinghall - this Blackwell chap has got even more duplicates than me! Nice shelf of yours by the way. I have less than half of what you were displaying there, I think.
Remy - below is my best Puffin Hobbit-as regards the spine anyway. Unfortunately there is a small fault on the front cover so yours is definitely the better. Yours is therefore the best one here - unless anyone else knows better!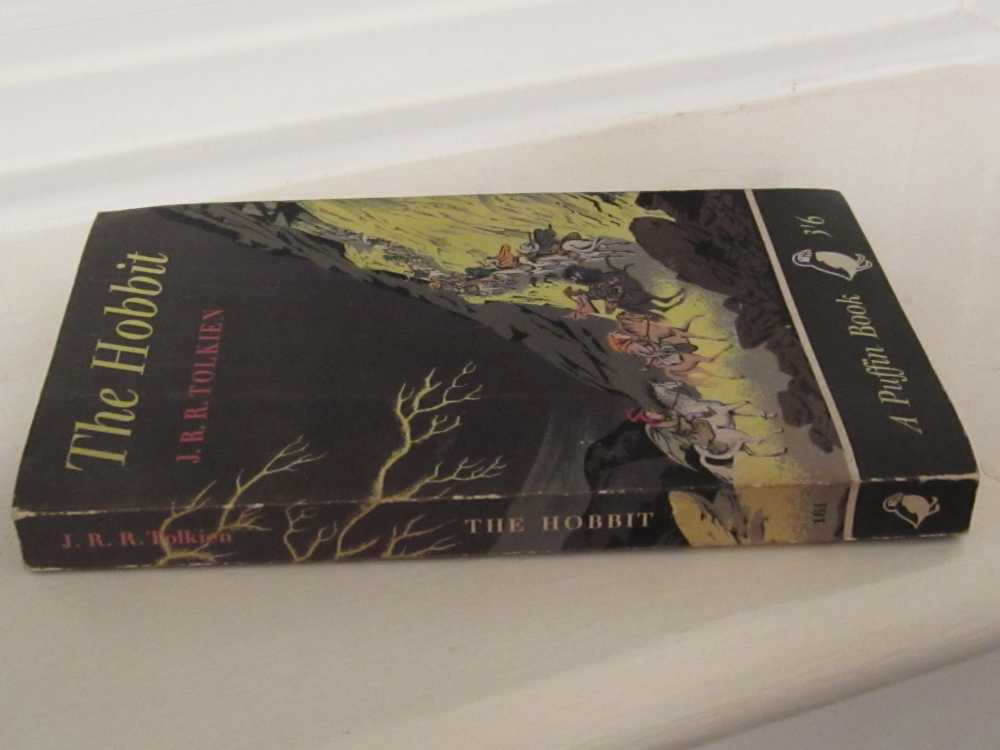 (1) 2 3 ... 5