---
Outstanding, that certainly clears things up! Looks like I got a first impression afterall. Thanks for all the additional information you gathered.
_________________
Surely that is a Silmaril that shines now in the West?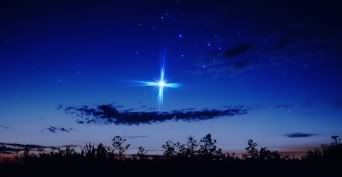 ---
Hrmm... that looks more like a cottage than a hobbit hole. Though, that may not be what they were going for in this case. It certainly looks like something that belongs in Hobbiton though. I'm not sure you could pull something like that off without it resembling something in Jackon's movie version of Hobbiton -- since he had many different types of structures with different architectural designs in stone and wood that can be comparable.
_________________
Surely that is a Silmaril that shines now in the West?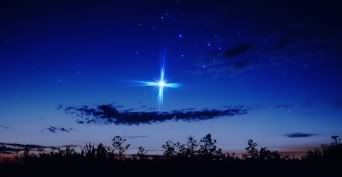 ---
I just received my Houghton Mifflin Deluxe Edition today! Which was a big surprise, since the last notification I received stated this version was backordered beyond the release date of May 16th. However, what I found to be more surprising is that the gold foil stamping is identical to the version found on the Harper Collins Deluxe Edition! I had read that the Houghton Mifflin version would have
larger stamping
. Maybe this was just a pre-production design.
Is it possible that the Houghton Mifflin first impression that
reportedly sold out
very quickly per preorders and they held back for a reprint? The copy I just received may be from a more recent printing or second impression that happens to be identical to the stamping on the Harper Collins version.
The idea here is that I would like to know whether this is indeed a true first impression by Houghton Mifflin or a second printing. If I found out more, I will post.
_________________
Surely that is a Silmaril that shines now in the West?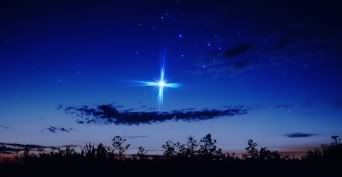 ---
As always, thanks for the info Beren. Look forward to your discussion with them. You might also ask them if HC will be publishing this in the U.S., or if Houghlin Mifflin will be picking up the U.S. publication. Thanks!
_________________
Surely that is a Silmaril that shines now in the West?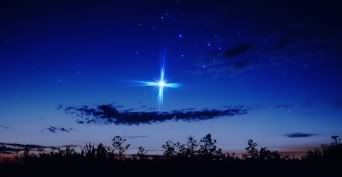 ---
Tolkien on Fairy-stories
is a new publication co-authored by Verlyn Flieger and Douglas A. Anderson that contains the entirety of J.R.R. Tolkien's essay
On Fairy-stories
. This is a new expanded edition of Tolkien's most famous, and most important essay, which defined his conception of fantasy as a literary form, and led to the writing of
The Lord of the Rings
. The first version of this essay was published in
Tree and Leaf
(1964); however, this is a new expanded version comprising of 18,000 words and also contains many more pages of his views that were originally condensed into or cut from the published proper version.
An estimate is difficult, but these unpublished passages perhaps amount to half again as much writing as the essay itself
(Harper Collins
**
) . Currently, there is only publishing information from Harper Collins on the UK Amazon site. The tentative release date is set for October 1st, 2007. You can read more
here
.
_________________
Surely that is a Silmaril that shines now in the West?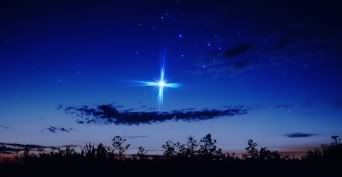 ---
Rateliff's new two part publication coming out this year is commissioned work by Christopher Tolkien and the Tolkien Estate. This is *NOT* related to Doug Anderson's
The Annotated Hobbit
, but is an entirely new and thorough study of all things as it relates to Hobbits and Arda, and is meant to supplement
The History of Middle-earth
series. If you wish to find out more about this work,
this interview
is an excellent place to start.
What I have ascertained about the work:
During the mid 90s, John Rateliff and Taum Santoski were approached by Christopher Tolkien and granted all resources to exhaust in the compiling of this new in depth study about Hobbits, including Tolkien's manuscripts that relate to them. They were also given access and privileges at several major universities, which catalog Tolkien's work for research publication and peer review. Unfortunately, the project was delayed many years due to Santoski becoming terminally ill and Rateliff's obligations to his dissertation work. Rateliff was able to return to the project several years ago and see the work through to its completion. The
History of the Hobbit
comes in two parts, the first of the UK edition is currently available through Harper Collins, while the second is to be released in July. The Houghlin Mifflin U.S. edition will be published as a three-piece boxed set on September 9th. This box set includes volumes I and II of
The History of the Hobbit
; and additionally,
a new edition of The Hobbit with a short introduction by Christopher Tolkien, a reset text incorporating the most up-to-date corrections, and all of Tolkien's own drawings and color illustrations, including the rare "Mirkwood" piece
. You can check out the Houghlin Mifflin version
here
.
The History of the Hobbit
is said to include early unpublished drafts of
The Hobbit
, and is intended to be a full explanation with respect to hobbit-related subject matter. Much to my excitement, this will also feature drafts for an unpublished 3rd edition of
The Hobbit
that never came to be and that Tolkien wrote *after* the release of
The Lord of the Rings
! Rateliff specifically states it is not intended to build upon Doug Anderson's
The Annotated Hobbit
, though he acknowledges it and concedes reference to Doug's edition. This new work is commissioned by the Tolkien Estate as a textual study deliberately modeled on Christopher Tolkien's example with
The History of Middle-earth
series.
I am very excited about this work and I now have both parts preordered. Though I will obviously need to read the entire work before making a true assessment, I suggest it will be just as important, if not a proper continuation of Christopher Tolkien's
The History of Middle-earth
volumes; a must own for the serious Tolkien enthusiast.
The following is my own personal thoughts about what this new work means in the greater scheme:
The History of the Hobbit
publication marks a sign of things to come. This is the beginning of the end with respect to Christopher carrying on as his father's sole literary executor. I think
The Children of Húrin
will stand as the last major work he publishes, at least that is related specifically to Arda/Middle-earth. Adam Tolkien seems like the logical choice to carry on with the legalities of the Estate once Christopher finally retires or passes beyond the Walls of the World; however, if required further, I suspect a few very lucky and, more importantly, worthy individuals will be carefully selected and commissioned by the Estate to work on similiar projects like the
The History of the Hobbit
. I am not sure Adam will publish like his father. We might also consider, realistically, to be nearing the end of a long road as far as publications go from the Estate itself. What remains that can be published as a stand-alone work? What future beholds Tolkien's works as they relate to Arda, I cannot be certain.
I am aware that Christopher is still working on some of his father's unpublished literary texts, but I am unaware if this involves Arda-related material for publication. Will these other literary texts see the light of day? I hope so, but you must consider Christopher's age and admit we may be seeing the beginning of the end with respect to his own work. Also, be sure that I am not stating he is stepping down right now! I am only considering his age and what appears to be steps taken with the Estate's future in mind. It is difficult for me to imagine Christopher not doing
The History of the Hobbit
himself, considering his manner of work through the 70s, 80s and 90s. I may be entirely wrong, but such a tremendous work load combined with his age might have convinced him to commission someone else to undertake
The History of the Hobbit
. I know if in my senior I had a number of projects I wished complete under my tenor, but felt I could not with so much already on my shoulders, I might consider carefully an outside expert to take on such a task. Christopher does not appear to have slowed down, afterall, he did take the time to prepare the cohesive, stand-alone version of
The Children of Húrin
. But maybe he felt he would not have sufficient time to complete
The History of the Hobbit
himself? Again, I am only speculating at this point. Understand, it is my hope that Christopher continues to write about, edit and publish his father's work on his own if able and intent on doing such! But also realize he is not going to be around forever.
_________________
Surely that is a Silmaril that shines now in the West?