---
and no mention of shipping costs outside Europe
From the prospectus:
http://www.stargardt.de/download/file/Prospekt%20698_web.pdf
Overseas by air mail: US-$ 60.–
"Catalogue
richly illustrated with about 200 facsimiles, describing in detail about
1200 autographs – letters, manuscripts, documents, photographs – from
all fields of collecting (Literature, Science, Fine Arts, Music, Theatre/Film,
and History), with estimates for all items.
SUBSCRIPTION PRICE including postage and list of results: € 25.–
Overseas by air mail: US-$ 60.–
IBAN: DE56 5001 0060 0011 6026 04
BIC: PBNKDEFF (Postbank Frankfurt a.M.)
Please place your order in time.
Catalogue online at
www.stargardt.de
"
---
Since my German is not that good: even though the lot description says "Ein Brief mit fünfzeiliger e. Nachschrif", does not the sale actually include three letters (1 März, 16 März, 7 Dezember)?
Not that my German is that good, but I think the lot description translates as follows:
3 Br. m. U. "J.R.R. Tolkien". Oxford 1. und 16.III. sowie 7.XII.1967. 3 S. kl.-4o. . Ein Brief mit fünfzeiliger e. Nachschrift. Auf seinem Briefpapier. Gelocht.
3 letters signed "J.R.R. Tolkien". Oxford 1 and 16 March as well as 7 December 1967. ["3 S. kl. -4o" ??]. One letter has a 5 line postscriptum on his [Tolkien's] brief paper. Perforated.
[I'm assuming all three letters are typed except for the postscriptum of the third letter]
---
Thanks, very interesting site and article. Maybe one day I will order something like that for the Dutch first ed of Lord of the Rings. Have to get a duplicate set first though.
---
Welcome :)

Do you know who did the binding? Do they have a (English) website?
---
"Houghton Mifflin Harcourt, the educational and trade publisher in Boston, has agreed with most of its creditors to eliminate $3.1 billion of debt and enter a prearranged Chapter 11 bankruptcy process, the company said on Friday.
The publisher has struggled financially for years, laden with debt that was taken on when Education Media and Publishing Group, an Irish private-equity concern, borrowed heavily to finance the acquisitions of Houghton Mifflin in 2006 and Harcourt in 2007.
The company's trade division has published authors like Jonathan Safran Foer, Philip Roth and J.R.R. Tolkien."
http://mediadecoder.blogs.nytimes.com ... nters-bankruptcy-process/
---
Good therapy for grammar nazis
---
eBay Item #140744075617
Someone bought it !! (at full price $75,000)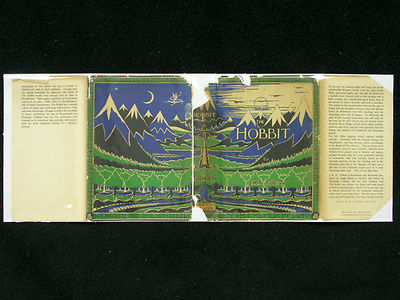 ---
Never seen such a high priced book on Ebay. $75,000 buy it now for a 1/1 Hobbit. Bidding starts at $50,000. Maybe this belongs in the other thread.
eBay Item #140744075617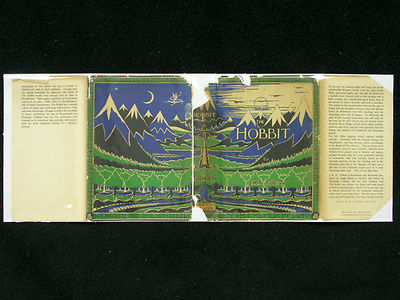 ---
I just read in the Companion and Guide that Tolkien didn't like Gaelic at all (but he loved Ireland and the Irish). In spite of that I hope this translation does well anyway :)
---
Return of the King 1/1, dustwrapper has almost no tanning, no reserve
eBay Item #180842817889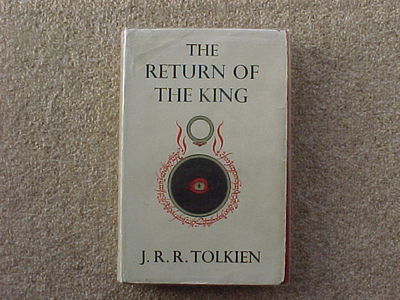 (1) 2 3 ... 8