1 ... 211 212 (213)
---
I can't help feeling that an edition like this (with more copies, obviously) would sell out to collectors if properly advertised. I know S&G took a long time to sell out, but that was not really mainstream, and Folio sold the last 150 copies in a couple of weeks to people who previously had no idea it existed.
By
Khamûl


---
The bookseller is Terence McVicker. I don't think he knows a great deal about collecting Tolkien (I might be wrong there) but he's one of the best dealers of Lovecraft I've ever come across. Just everything you'd want from a bookdealer; friendly, honest, happy to talk deals; unbelievable stock; and endless old-school stories of back in the day. I asked him about this, but was never going to buy it for that amount. I also recall W&C mentioning it in TC, as just mentioned.

BH
_________________
You drive a hard bargain – you can have it for £10 all-in – one consolation (for you) is that you do not have to hear the cries of my children, for bread...
---
I see the HoME "Deluxe" can be had for under £120 now from Amazon resellers. That's probably not a bad price for it if you can forgive the bland design.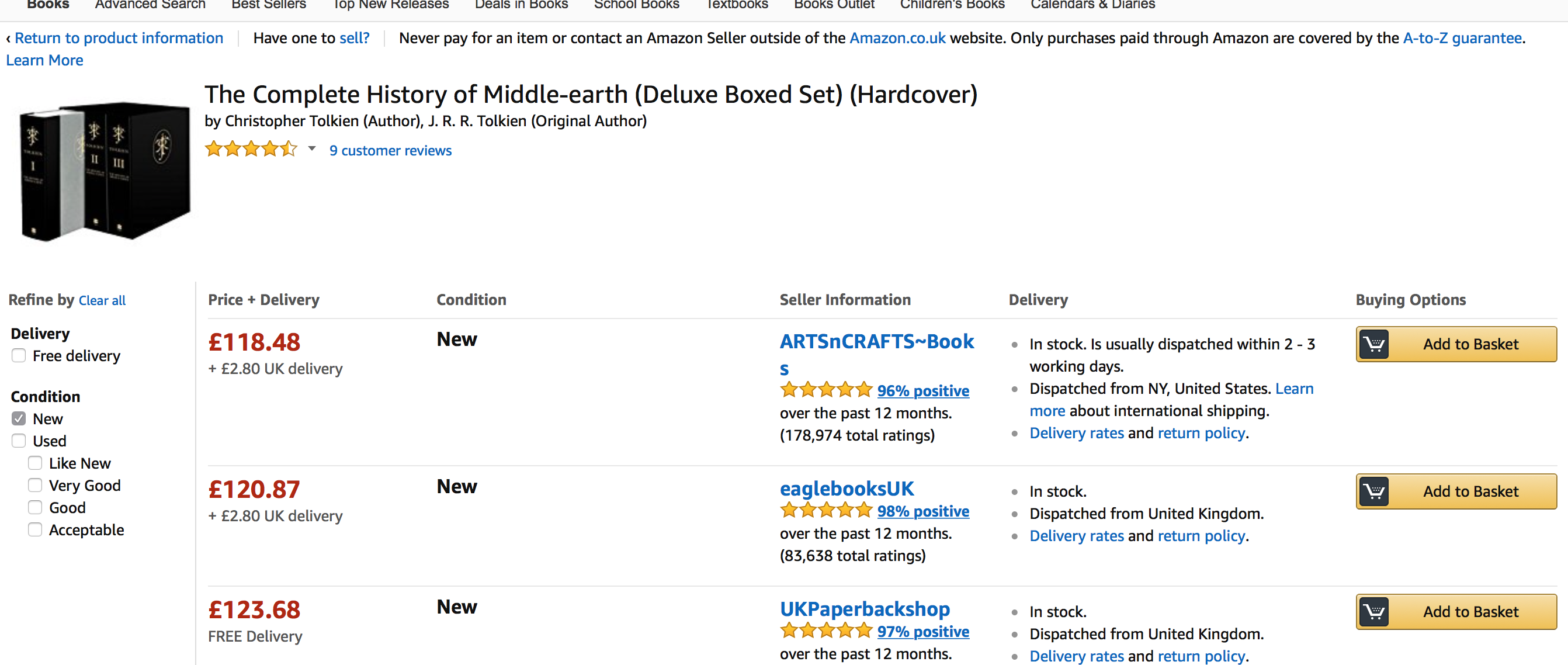 ---
FWIW, looks like the £10 off promotional pricing is still holding on the Facsimile Hobbit boxed set, which has dropped to £32.50 on Amazon [i.e. 22.50 with the promotion]. I'll probably still cancel if Book Depository come close, as BD has a much higher chance of not destroying it in transit.
---
I wonder where my Amazon return of HoME is going next...? Fortunately, Amazon refunded me when I provided them the tracking information after the first 10 days stuck in clearance in Madrid. So much for a $140 4-7 day tracked service....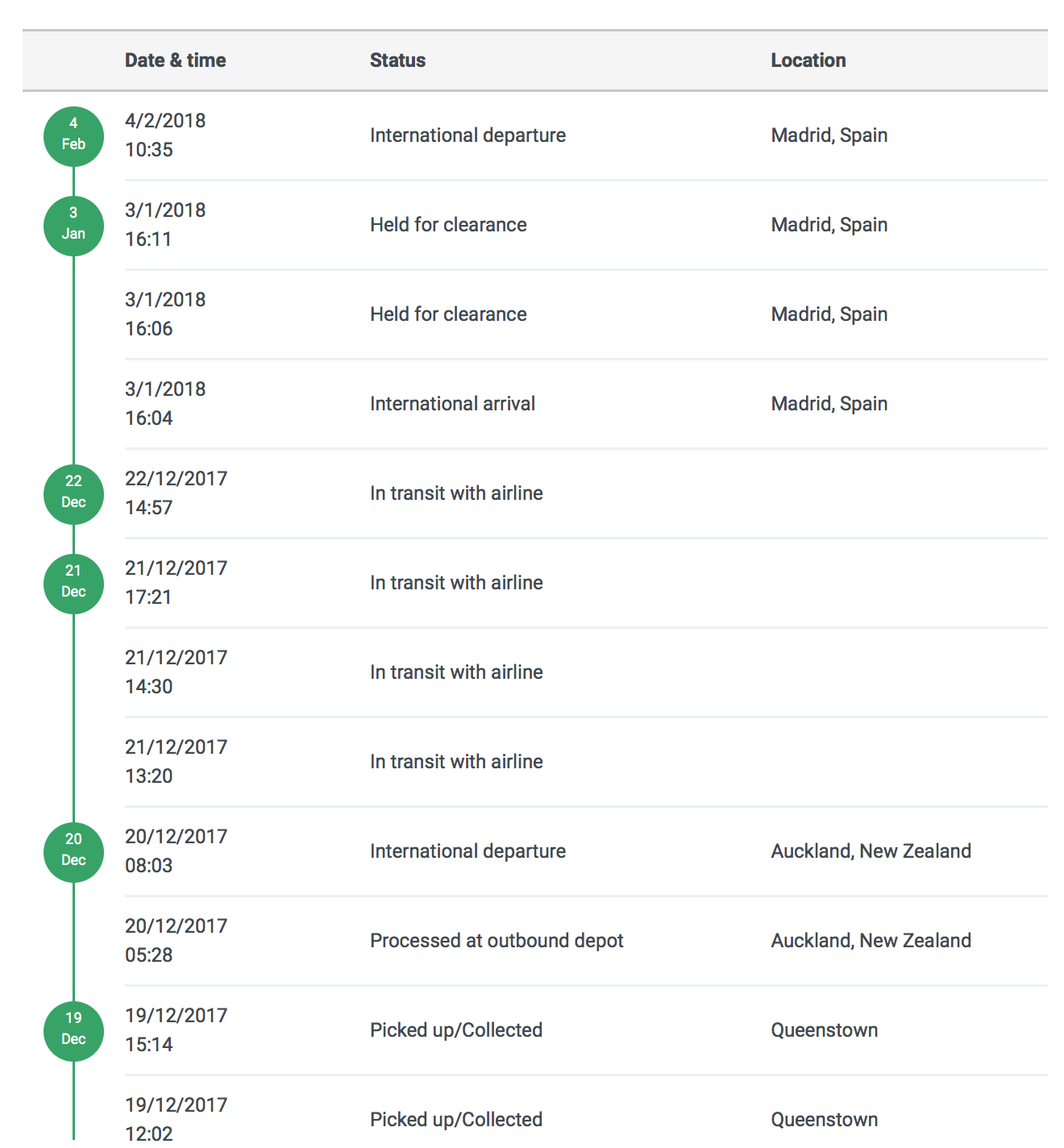 1 ... 211 212 (213)