1
(2)
By
Trotter


---
Another over priced ex-Library copy

(Super Rare - The Old English Exodus by J.R.R. Tolkien-hardcover w/dust jacket $544.95)
http://www.ebay.co.uk/itm/Super-Rare- ... tible&hash=item27cb47a4f9
---
These definitely seem to be getting cheaper, finally (although they might have a little way to come down still). I picked up a near-fine unread copy (only issue is that the "Exodus" lettering on the spine has faded from orange to yellow) for $118 on eBay. Quite possibly the only book I will buy this year, so I'm happy enough at the price paid.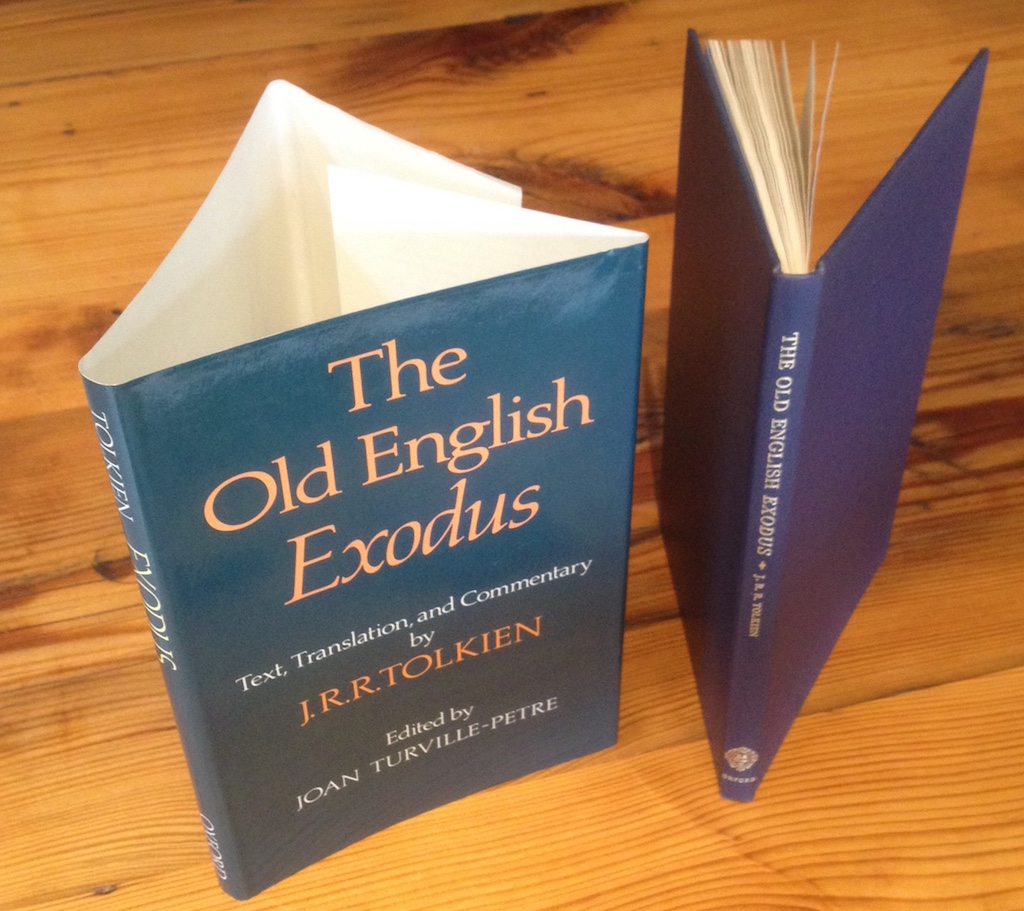 By
Jlong


---
Nice find Stu!
---
Yeah. Was glad to find it. It seems like there should be plenty of them out there, really, even if half (at a guess) ended up in various libraries. I expect there will be plenty of them floating about with pages removed to disguise their library origins at some point.

I don't normally bid on auctions in the US or ones that use the Global Shipping Program, but I made an exception for this one, which was in Utah (and spent quite a bit of time making sure the seller packaged it properly in an appropriately sized flat rate box with internal padding, rather than a padded envelope). eBay still opened it, but at least they didn't repackage or do any damage. I figure if you overpack or under-pack, you are screwed when it comes to GSP auctions. That said, it arrived very quickly (less than a week).
By
wellinghall


---
I bought a copy many years ago - so long that I can't even remember whether it was on eBay, Abebooks, or some other online portal - from someone who had only listed the title and the editor. I paid a good price (for me, not for him); he then took ages to send it to me, and I was worried that he had realised what he had, and sold it to someone else for a higher price. But it turned up in the end.

- wellinghall
1
(2)