Mar 24
(edited)
2021/3/24 14:05:50 (GMT) Greenwich Mean Time, London, Dublin, Lisbon, Casablanca, Monrovia
---
Deluxe edition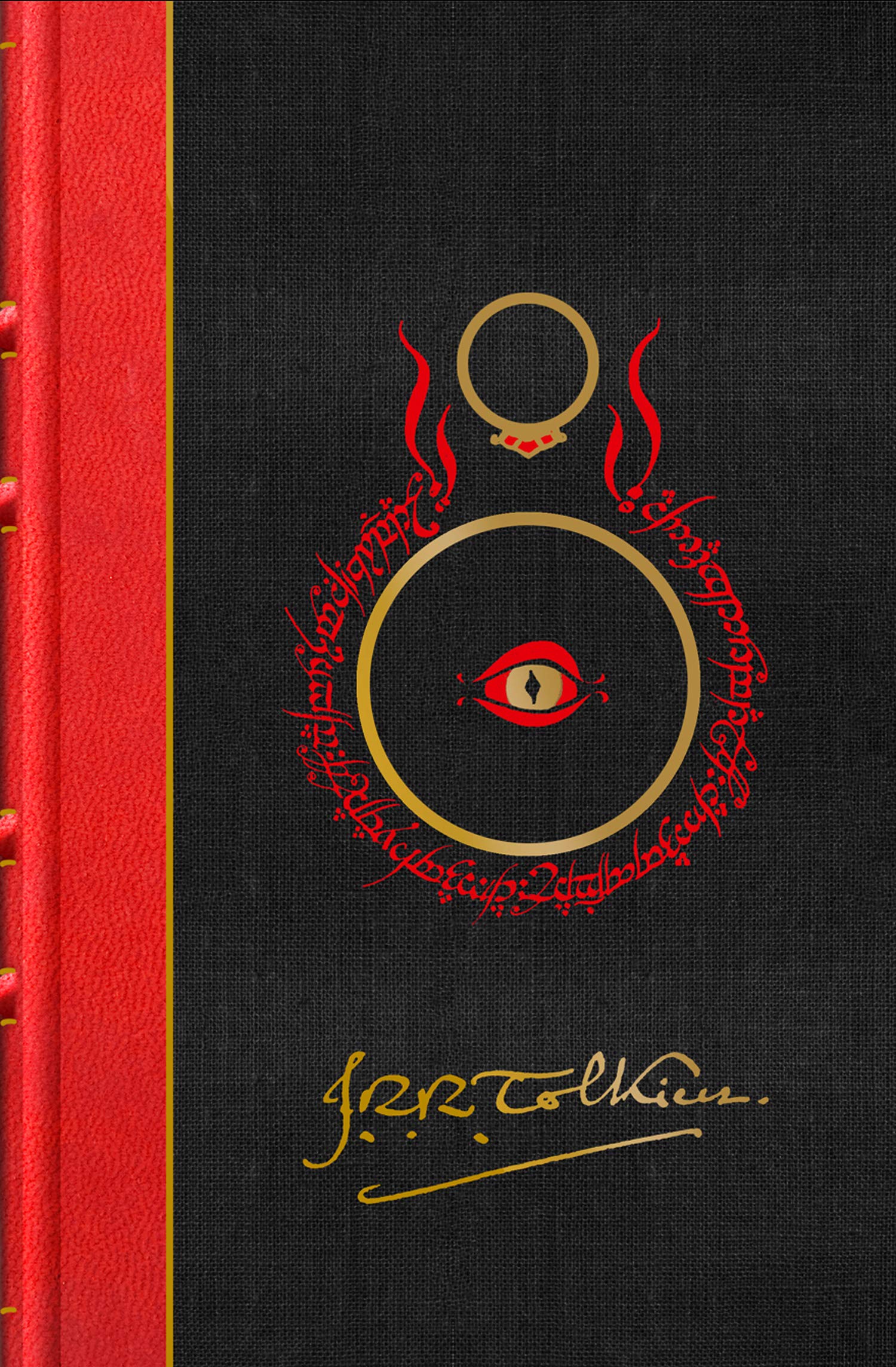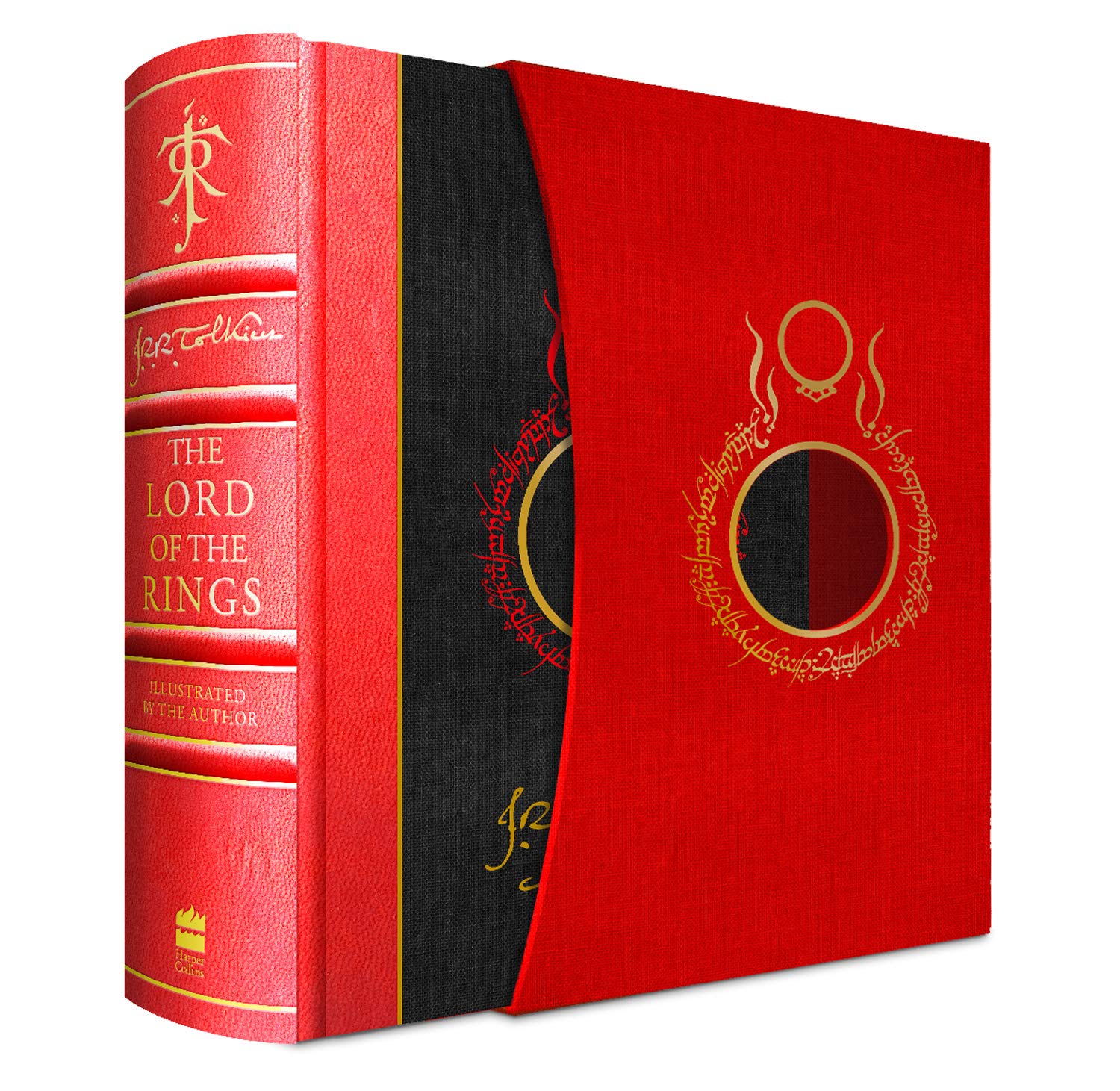 Sumptuous slipcased edition of Tolkien's classic epic tale of adventure, fully illustrated in colour for the first time by the author himself. Limited to a worldwide first printing of just 6,000 copies* This deluxe volume is quarterbound in leather and includes many special features unique to this edition.

Since it was first published in 1954, The Lord of the Rings has been a book people have treasured. Steeped in unrivalled magic and otherworldliness, its sweeping fantasy and epic adventure has touched the hearts of young and old alike. Over 100 million copies of its many editions have been sold around the world, and occasional collectors' editions become prized and valuable items of publishing.

This one-volume deluxe slipcased edition contains the complete text, fully corrected and reset, which is printed in red and black and features, for the very first time, thirty colour illustrations, maps and sketches drawn by Tolkien himself as he composed this epic work. These include the pages from the Book of Mazarbul, marvellous facsimiles created by Tolkien to accompany the famous 'Bridge of Khazad-dum' chapter. Also appearing are two full-size, fold-out maps revealing all the detail of Middle-earth. Also appearing are two poster-size, fold-out maps revealing all the detail of Middle-earth. This very special deluxe edition is quarterbound in cloth and red leather, with raised ribs on the spine and stamped in two foils.

This very special deluxe edition is quarterbound in cloth and red leather, with raised ribs on the spine and stamped in two foils. The pages are edged in gold and contained within are special features unique to this edition. Contains 1 Hardback 3 b/w illus, 30 col plates, (2 x 2-colour fold-out map), IndexIt is limited to a worldwide first printing of just 6,000 copies.*
*[
Urulókë
update] HarperCollins gave me the following information about the planned size of the first print -
"Our initial expectation of the level of interest in the deluxe slipcased edition of the illustrated LOTR has been greatly exceeded, hence the removal of any mention of quantity, and current estimates of the first printing are well north of 6,000 copies. Regarding it being on sale via Houghton Mifflin, they are still taking just the trade hardback edition, so any online orders will need to be made via our Tolkien website or Amazon sites."
---
UK - Release date 14th October 2021 - RRP £150
- ISBN-10 : 0008471290
- ISBN-13 : 978-0008471293
---
Trade hardback edition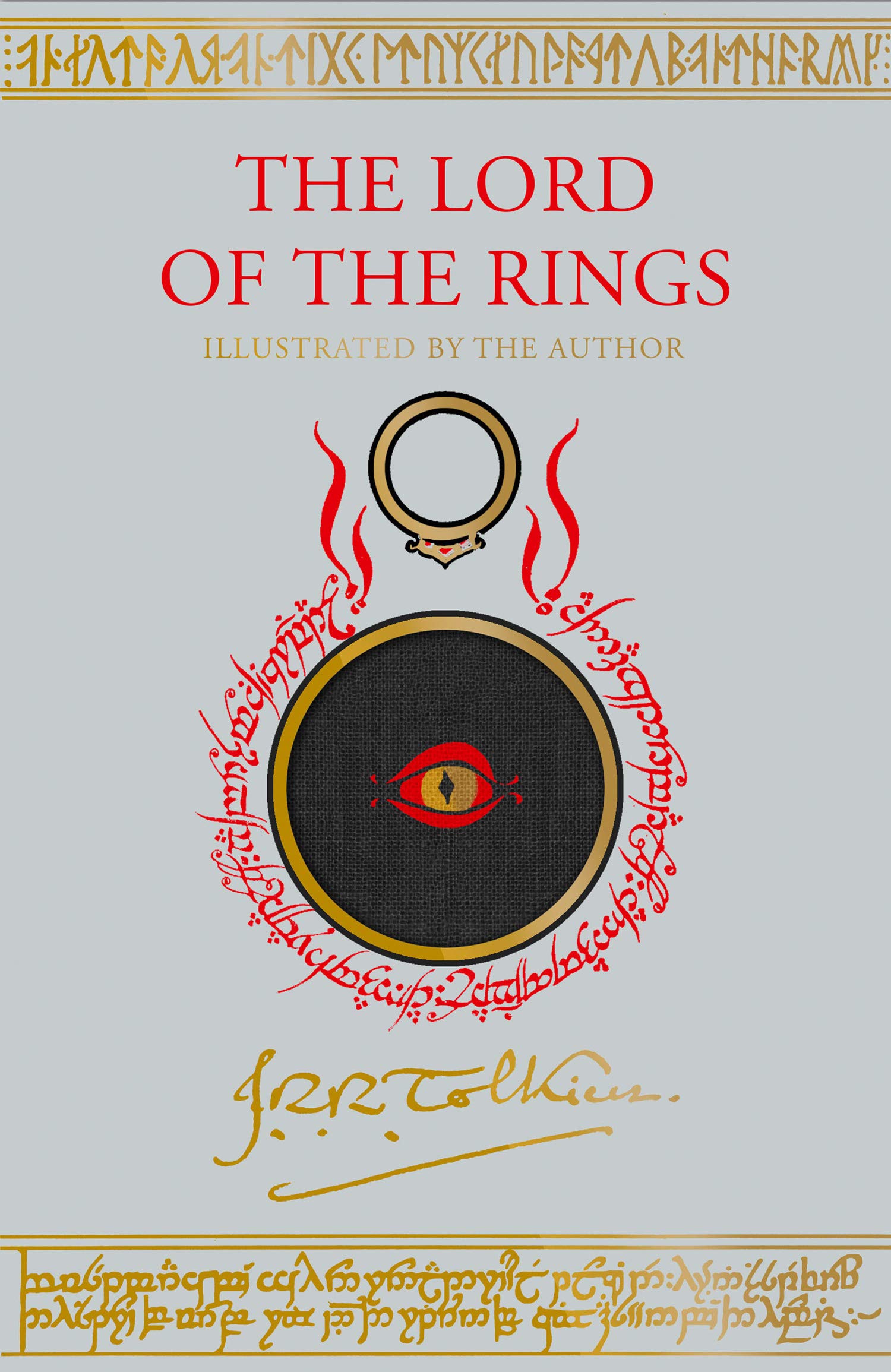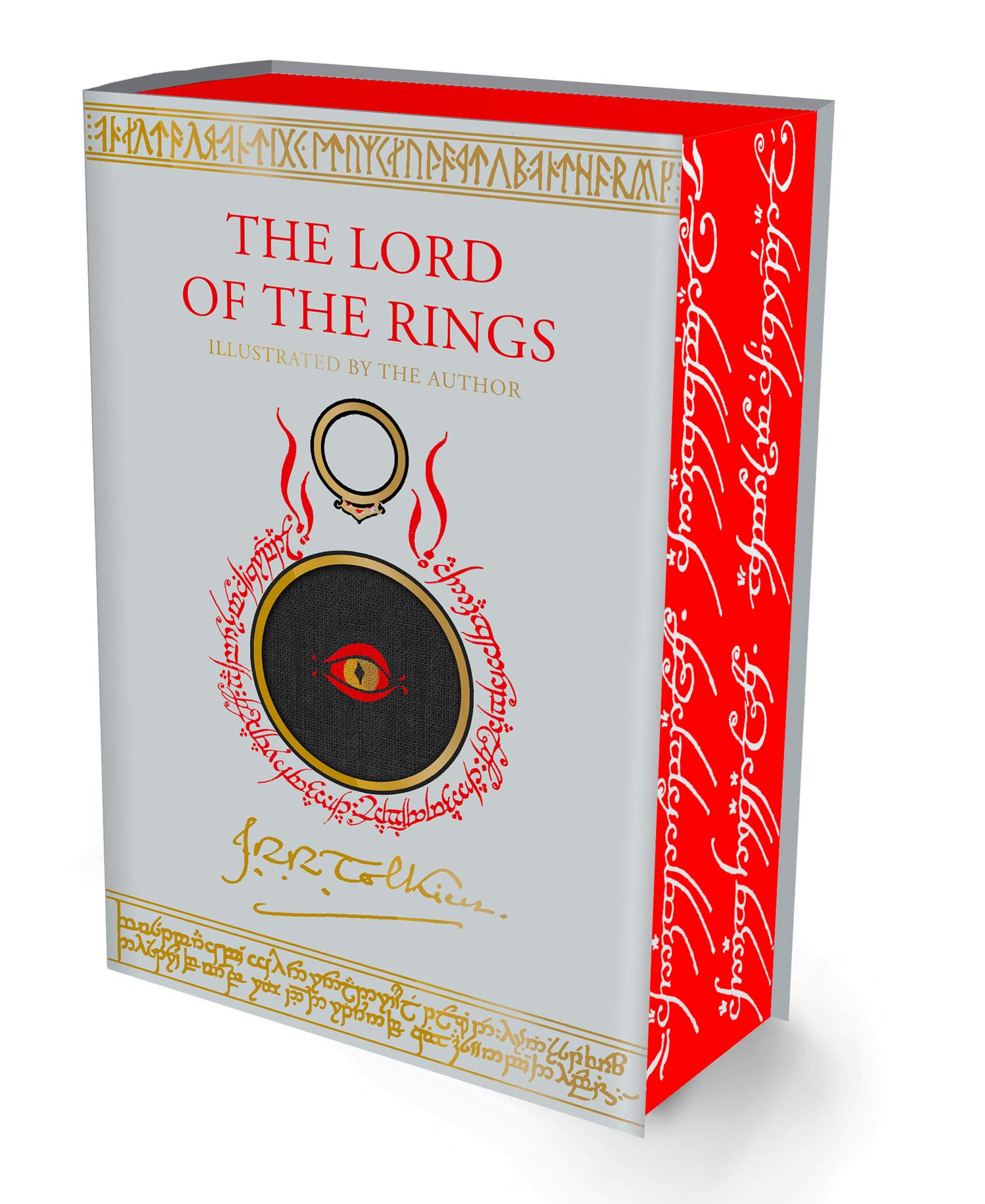 For the first time ever, a very special edition of the classic masterpiece, illustrated throughout in colour by the author himself and with the complete text printed in two colours.

Since it was first published in 1954, The Lord of the Rings has been a book people have treasured. Steeped in unrivalled magic and otherworldliness, its sweeping fantasy and epic adventure has touched the hearts of young and old alike. Over 150 million copies of its many editions have been sold around the world, and occasional collectors' editions become prized and valuable items of publishing.

This one-volume hardback edition contains the complete text, fully corrected and reset, which is printed in red and black and features, for the very first time, thirty colour illustrations, maps and sketches drawn by Tolkien himself as he composed this epic work. These include the pages from the Book of Mazarbul, marvellous facsimiles created by Tolkien to accompany the famous 'Bridge of Khazad-dum' chapter. Also appearing are two removable fold-out maps drawn by Christopher Tolkien revealing all the detail of Middle-earth.

Sympathetically packaged to reflect the classic look of the first edition, this new edition of the bestselling hardback will prove irresistible to collectors
UK - Release date 14th October 2021 - RRP £60
- ISBN-10 : 0008471282
- ISBN-13 : 978-0008471286
US - Release Date 19th October 2021 - RRP $75
- ISBN-10 : 0358653037
- ISBN-13 : 978-0358653035
Warning - With the potential acquisition of HMHCo by HarperCollins, this edition may not get produced.
---
UK DeluxeUK TradeUK eBookUS Trade