1 ... 210 211 (212) 213 214 ... 320
By
Laurin666


---
http://www.ebay.co.uk/itm/RARE-LORD-O ... es_EH&hash=item3a82d30331
This set had a rough life

but a nice starting price, so also interesting!

By
remy


---
Interesting...

Seems to be the 1959 Boxset. Box itself suggests this as no price on box. But the Fellowship should be the 8th Impression (not the 5th).

Wonder if the Fellowship is original to the boxset or was it replaced at some point.....
By
garm


---
It's actually a sixth imp. FotR. The real fifth imp. is dated February 1956.
---
What is going on here, the books are £1.25 each yet the publisher wants £4.50.
I know that this is an item that "
will be a must for all Tolkien enthusiasts
", but an extra 75 pence



From :
http://twitter.com/TolkienBooks/status/354873004452368384/photo/1
If anyone has any old book adverts, please post them in the new thread that I have created (
http://www.tolkienguide.com/modules/n ... t_id=12459#forumpost12459
)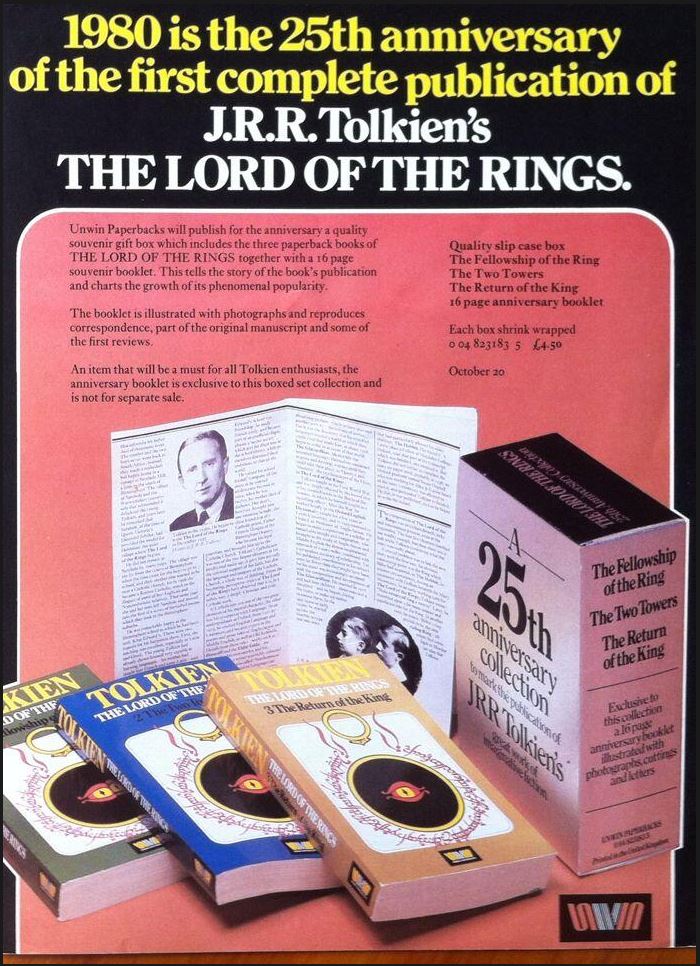 ---
I had not realised that the 21st Impression of
The Hobbit
(6th Impression of 3rd Edition) was as rare as this, how on earth do they come with mad prices like this (£199 starting price)

http://www.ebay.co.uk/itm/J-R-R-TOLKI ... ction&hash=item5d415257a8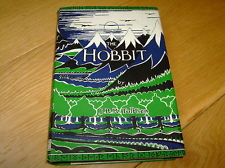 1 ... 210 211 (212) 213 214 ... 320