1 ... 112 113 (114) 115 116 ... 162
---

Seller: beverley4966 (308)
Ended Nov 16, 2013
£46.00
[8 Bids]
_________________

---
Rather, yes. And the bid history is fishy too - 8 bids from just a few people, all of which have 3 or less feedback total (one of which has 0% positive feedback). This seller is not likely to get paid, I think...
_________________
- Jeremy
---
Seller: meldrew-man (1532)
Ended Nov 25, 2013
Buy-It-Now:
£125.00
eBay Item #380779317278
Despite years of using ebay I am still amazed at what people will buy at a premium. Look at this set which has had a bath. Shocking yet someone paid £125. For £150-£200 you could buy a lovely set in reasoanble jackets !
_________________

By
Laurin666


---

Seller: laurin666 (493)
Ended Dec 1, 2013
£240.00
[0 Bids]
Mine for instance

eBay Item #271330027668
_________________
Ernest Hemingway said:
"You needn't bother going anywhere else. I can tell you: you can't beat Munich, everthing else in Germany is a waste of time".
---
Hah!
I am putting the pic here as well for posterity.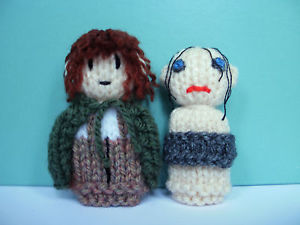 _________________
- Jeremy
By
Jlong


---

Seller: fundin (294)
Ended Dec 13, 2013
$1,000.00
[0 Bids]
I was wondering what you guys think this large lot is actually worth. This seems to me ridiculously overpriced.
eBay Item #281221875256
_________________

---
Agree
OTT
$150 max
_________________

By
Stu


---

laurel wrote:
Agree
OTT
$150 max
I think he has free shipping for US buyers, so $150 would be a bit low. There are quite a few books there for someone who just fancies reading them.
---

Seller: 480lance (76)
Ended Dec 25, 2013
$59.99
[0 Bids]
_________________

1 ... 112 113 (114) 115 116 ... 162