1 ... 49 50 (51) 52 53 ... 320
---
From the seller, "All three volumes are fine, obviously unread copies." Is that a cat jumping over a black rider? I do say!
http://cgi.ebay.com/J-R-R-TOLKIEN-Lor ... 53e7a06dc3#ht_2743wt_1139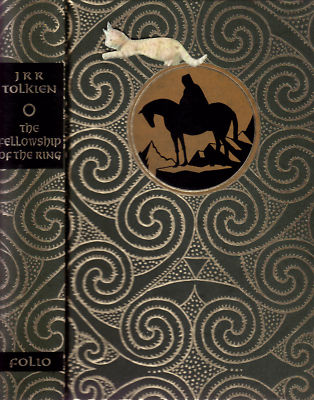 By
remy


---
The Cat is just a "Watermark" added to each of his photos. You can check by looking at his other items.
By
Red


---
http://cgi.ebay.ca/TOLKIENS-RING-DAVI ... oks_2&hash=item51996d1504
At more than $3500, I don't think "Mr Thrifty" is really an appropriate name for the shop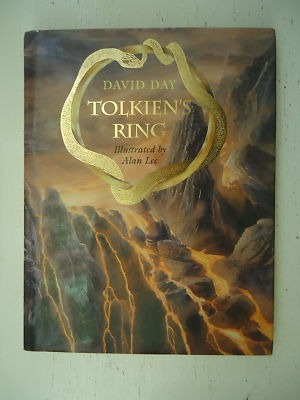 By
Stu


---
$3.50 is too much for a book by David Day. I have never seen the same old material recycled through so many different titles and publishers....
---
This is a little different "Wonder" of eBay, as it is simply me marveling at the current landscape of the eBay Tolkien collecting market. I was just taking a quick look (from the U.S., with search setting set to "Worldwide."), and the sheer volume of Peter Jackson movie related paraphernalia is simply astounding. So, using a few very obvious search terms, I determined what proportion of all items found were (at least) listed as books.

Tolkien - 88%
Hobbit - 55%
Lord of the Rings - 9%
Silmarillion - 97%

Only 9% of all items retrieved with 'LotR' turned out to be books. There are over 41,000 items that show up for 'LotR,' with only 8300 for 'Tolkien,' and 3100 for 'Hobbit.' I "wonder" how many 'Hobbit' items there will be, in about two years or so. I know I will probably end up watching these new movies, but there is a large part of me that wants to boycott. Oh well, at least we still have the Silmarillion for our imaginations.
1 ... 49 50 (51) 52 53 ... 320