1 ... 110 111 (112) 113 114 ... 320
By
Trotter


---
These books have some printed pages but still all wrong (£8000 starting, £12000 Buy it now)
http://www.ebay.co.uk/itm/J-R-R-Tolki ... ks_UK&hash=item27c6759dba
garm wrote
Clearly the vendor is hoping for a buyer who is both rich, and stupid.
This vendor is looking for the same buyer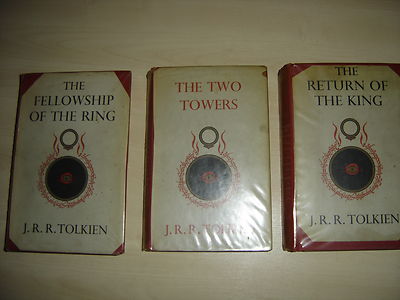 By
Stu


---
isn't a blank book with nothing on the pages just a sketchbook?

I mean it *could* be a publishers dummy, but equally it could be absolutely anything that just happens to have a sticker saying "HOBBIT" on.

I would have thought this item might be of interest to a collector, but would also essentially be worthless monetarily. Even with provenance showing that is a dummy for a particular edition, I can't imagine it being worth much...

S.
By
Urulöké


---
I agree with you
Stu
,
this could quite well be a printer's sample (I guess to ask the publisher if this is the right paper and size and casing quality, etc.?) but it is really worthless to a collector as it stands. Anyone could slap that sticker in that corner with some typing on it saying it is whatever they want...
Now a publisher's dummy of, say
The Silmarillion
on the other hand...

_________________
- Jeremy
By
Khamûl


---
...would be worth, I suggest, even less?
(--what exactly is your point
Urulókë
?

)
BH
_________________
You drive a hard bargain – you can have it for £10 all-in – one consolation (for you) is that you do not have to hear the cries of my children, for bread...
By
laurel


---
http://www.ebay.co.uk/itm/Silmarillio ... ain_3&hash=item2ebd387f0e
what is going on????!!?
£400 ??? maybe they mistook it for a 82 signed copy!!
The world has gone mad
Anyone want mine for a bargain £300?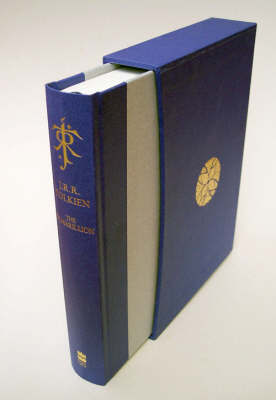 1 ... 110 111 (112) 113 114 ... 320