1 ... 59 60 (61) 62 63 ... 162
---
Yes, it's an unusual item. But if they want it to sell, they might be advised to put up some slightly better photos ...
eBay Item #221063715861
- wellinghall

_________________

---
I got a similar set... triple signed! And loving it...
---
I might have to stop reading your posts, Beren; they just get me jealous!

- wellinghall
_________________

By
Khamûl


---
I stopped listening to his stories years ago!


BH
_________________
BH
You drive a hard bargain – you can have it for £10 all-in – one consolation (for you) is that you do not have to hear the cries of my children, for bread...
---
oops... sorry... but it is a lovely set. I like this edition a lot, but it is hard to find it in a fine state, especially since the books don't fit very well in the slipcase most sets are having not so nice boxes.
By
laurel


---
There is something very odd with this listing.

I know exactly where it is listed elsewhere and it is still for sale - ie appears ! NOT to be owned by the ebay seller above. I have noticed he has very carefullly changed his wording to say it is listed elsewhere and not for sale by him.
I asked for more photos - all sorts of exscuses and he then advised he couldnt send any- wonder why?

Why is this odd ? Because the other place has it for sale @ £1500.
So here is the scam - someone buys it from him- he pockets money and then buys it from other place for £1500 making a nice £1200!

I might be wrong but thats what i reckon.

Of course if this is the case one floor in plan - he wont sell it at £2700 - well i hope not !
Have reported to ebay

BEWARE
_________________

By
Morgan


---
The Road Goes Ever On
, 2002 -- for £821.64!
"Revival Books: Our company is dedicated to providing you with the best quality, lowest cost products on eBay."

eBay Item #150855622706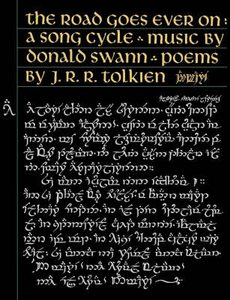 By
garm


---
An old favourite round here -
http://www.ebay.com/itm/RARE-Tolkien- ... tible&hash=item19d3770c9d
- a ridiculous description, matched by a ridiculous price.

*oh, sorry - wrong forum. Could someone move it to 'Wonders of ebay'?
ta !
No problem!
--
Khamul
_________________

---
So, I could buy both of them if I wanted to, right? :)
_________________

1 ... 59 60 (61) 62 63 ... 162