1 ... 61 62 (63) 64 65 ... 165
---
I just love to be mis-quoted!




Q.
How do you know it is a third impression?
A.
"This is my conclusion based on the research I've done. I'm not a rare books expert, but I've done a lot of reading about the early printing of "The Fellowship of the Ring." Additionally, this book was purchased from the estate sale of a long-time librarian who had in her collection many first editions - some dating back to the Victorian era (one of which I recently sold for quite a bit of money).
The definitive source for authenticating Tolkien works is "J.R.R. Tolkien: a Descriptive Bibliography" by Wayne G. Hammond. Another valuable reference source is Tolkien Books.net. The author of that website uses the Hammond book as a source as well as his own research at Reading Library in England. He studied the early correspondence and business documents of the original publisher in England, Allen and Unwin, to create a thorough list of the printing impressions of "The Fellowship of the Ring." Please see the following link:
http://www.tolkienbooks.net/php/lotr-print-runs.php#fr
Given the fact that my copy of the book reads "PRINTED IN GREAT BRITAIN" in the front of the book, doesn't have a publication date listed on the copyright page, and both publishers are listed on the title page, I feel confident what I have is the real thing.
I don't have the dust jacket for this edition, though, so I have recently lowered the price of the item (as I know this would put off some buyers)."
By
Khamûl


---
Who is this guy he's talking about
Deagol
?

BH
_________________
BH
You drive a hard bargain – you can have it for £10 all-in – one consolation (for you) is that you do not have to hear the cries of my children, for bread...
---
My 10th imp. has the dual HM AU imprint.
---
Like I said garm - from memory!!

Having now had a quick look at Steve Frisby's guide to early HM copies, it is probably a 9th impression as it has the dual imprint but no printing history on the verso.
---
sorry, I was a bit short of time (and i thought my reply would contain a quote from your prev. post - oops!

I ought to have said that my 10th is A&U - Having looked at the shelves, I see that my 8th A&U doesn't hav a dual line, and my 9th is a Readers Union. My 1/3 HM doesn't have it, neither does my HM1/1.

Gotta run... late for work.
_________________

By
Red


---
Am I missing something here?
http://www.ebay.ca/itm/Hobbit-J-R-R-T ... in_71&hash=item1c28054da6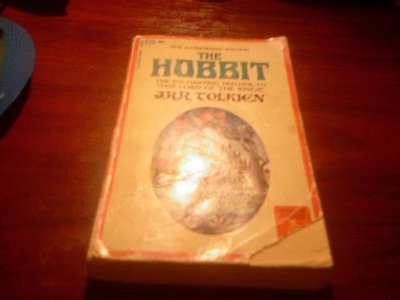 By
Urulöké


---

Trotter wrote:
A rare chance to buy the copy of the Hobbit that Peter Jackson is using for the third film,

http://www.ebay.co.uk/itm/The-Hobbit- ... tible&hash=item4ab6fc2e52

I am sorry I have been so busy lately. But Trotter, this was the funniest comment I have seen in this thread, hands down. Thanks!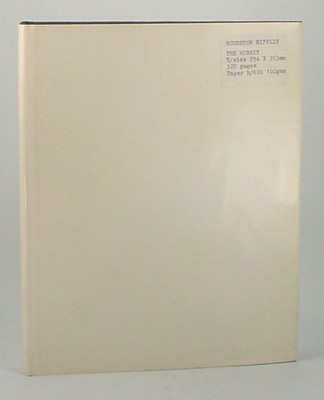 _________________
- Jeremy
---
I love this picture:
eBay Item #150878279263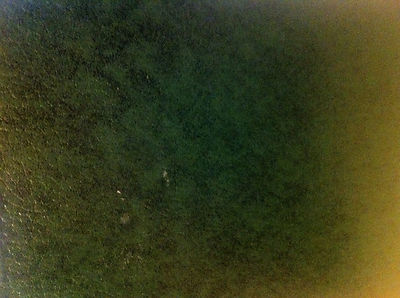 _________________

By
wellinghall


---
What makes this worth £27.69 with twelve hours to go?
http://www.ebay.co.uk/itm/J-R-R-TOLKI ... ks_UK&hash=item3cc9a78648
- wellinghall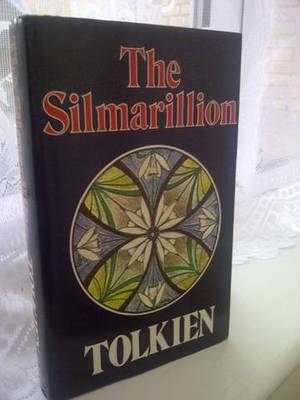 _________________

1 ... 61 62 (63) 64 65 ... 165