1
(2)
By
Mithrennaith


---
They seem to have their exchange rates all haywire ...
_________________
Then in the name of the king, go and find some old man of less lore and more wisdom who keeps some in his house! - Gandalf in Minas Tirith [LR 5 VIII:70]
By
Beren


---
Luckily not when the sent invoices ;)
---
*Jealous*

_________________
- Jeremy
By
Khamûl


---
$2750 is buttons! You didn't Beren! Haven't you got better things to spend your money on?...

BH
_________________
BH
You drive a hard bargain – you can have it for £10 all-in – one consolation (for you) is that you do not have to hear the cries of my children, for bread...
By
Trotter


---

garm wrote:
I have one of those signed sheets, too. it's very nice - though in hindsight it might have been better if the seller had printed 'facsimile siganture' on the back. On the other hand; it could be said that it's obviously a copy, because of the 'feel' of the card.
Just got another one on these signed sheets with my purchase from David Miller and it does now state
Facsimile
on the back.

---
David sent me this to add to the current conversation:

I had no idea that someone was trying to sell it at an auction. Not that it will do much good at this point, but I will print 'facsimile' on the back. I just didn't think anyone would try to pass them off as real, and I should have known better in this day and age. I assumed that being printed on an inkjet would be about the easiest thing to spot, and just thought most people would enjoy a little sample of his writing. Just for the forums info, the original note was only initialed, and I photoshopped in his full signature from another note that came with it. Both now reside at the project earth site in Hawaii, and were tipped into a set of a Hobbit and Lord of the Rings. I will attach a photo, if you like you might post on the forum just for everyone's info. My apologies to all.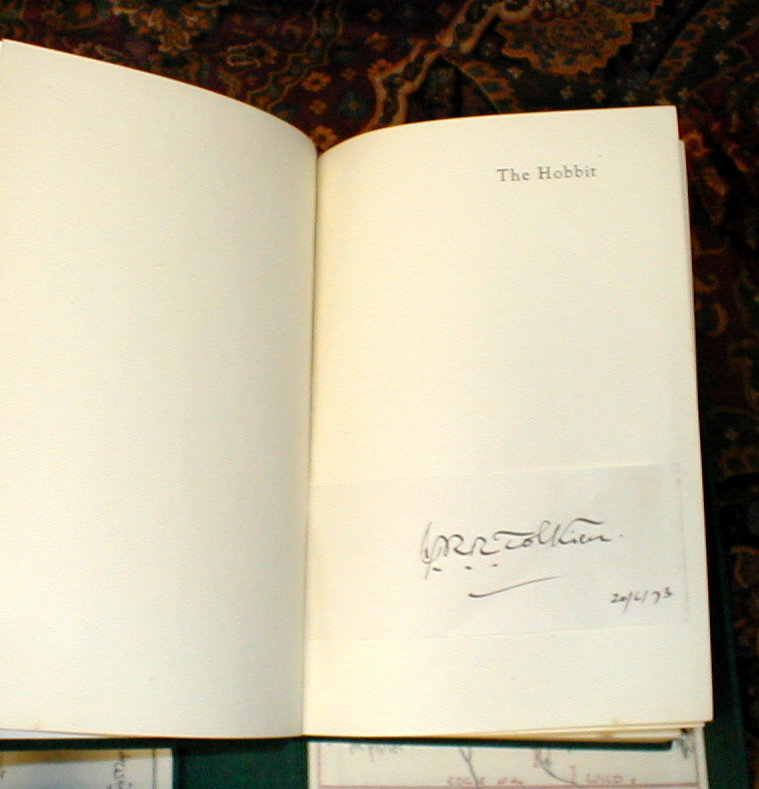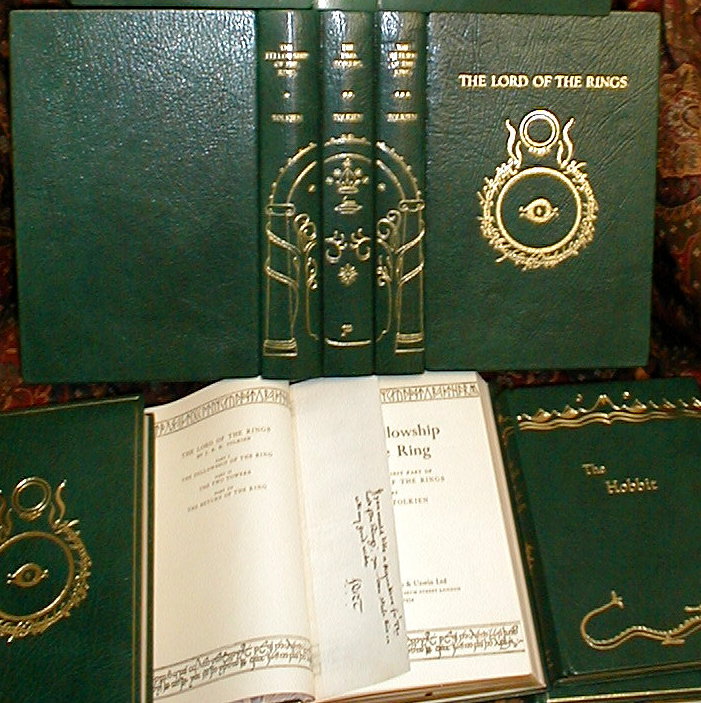 _________________
- Jeremy
1
(2)