Antiques Roadshow from Hopetown in Scotland
1
(2)
3
4
By
wellinghall


---
By
garm


---
By
Elwë


---
I think that what Americans know about the 'Hobbit,' is that if you attach it to anything, you will get hits and you will attract attention to your auctions. Do I think that it is totally lame? Do I think that it is ridiculous, sacrilege, and nearly fraudulent? Of course I do. I love Tolkien's writings, and they have very special meaning to me. Unfortunately, however, Middle Earth is known to many, many people simply as a marketing machine ala Harry Potter.

Anyway, Garm, you win. Your point has been made. There are indeed a lot of Americans who have a pretty perverted concept of who Tolkien was and what his writing was about.
---
_________________
- Jeremy
---
And going back to the original post...

Trotter, it looks like that tree could well have influenced Barbara Remington, though!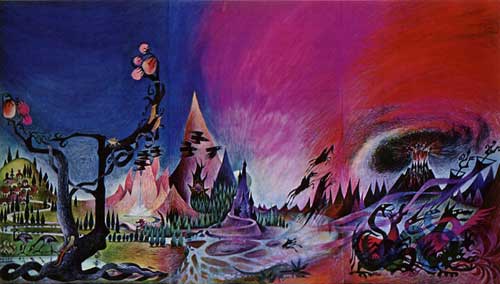 _________________
- Jeremy
1
(2)
3
4