Signed C. S. Lewis Book, Fake?
---
I realize this isn't Tolkien, but it is so bad I had to post it. At first, the listing looks somewhat legit, but look at the two pictures of the signature.
Notice anything...
http://cgi.ebay.com/ws/eBayISAPI.dll? ... 650314&fromMakeTrack=true
Just goes to show that even with a supposed provenance, a signature could still be fake.
I'm beginning to have less and less faith in eBay.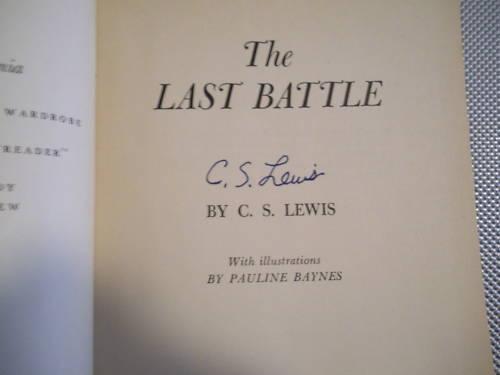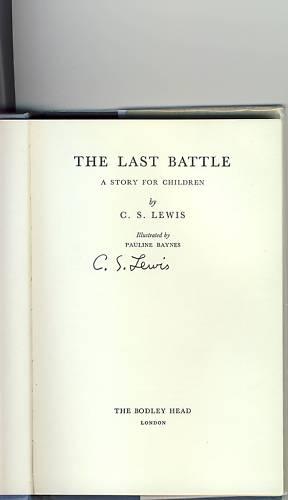 By
loonka


---
That is one of the most funny things I have seen this month.
Disgusting!!!
_________________

By
Khamûl


---
The seller had only previously seen two signed C. S. Lewis books in last 15 years! --& now two come along at once, both in the same auction! *chuckle* Got to practise somewhere...

BH
_________________
BH
You drive a hard bargain – you can have it for £10 all-in – one consolation (for you) is that you do not have to hear the cries of my children, for bread...
---
The irony for me is the seller went to all of the work of making it look real with the supposed letter of provenance from Arthur C. Clarke and then you mess up on the one thing that matters most--the actual book.
_________________