1 ... 21 22 (23) 24 25 26
By
Khamûl


---
Jlong
--you want my spare boxset, don't you?

BH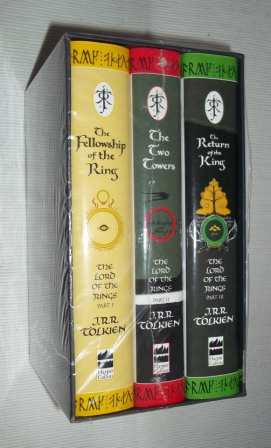 _________________
You drive a hard bargain – you can have it for £10 all-in – one consolation (for you) is that you do not have to hear the cries of my children, for bread...
By
Jlong


---
By
Karl


---
I'm looking to get my hands on this set too. There's a matching Hobbit, Silmarillion, and Unfinished Tales too, right? Any others?
By
laurel


---
For me this is one of the lucky finds of the year so far- only one problem? I didnt see it till it had sold! The description isnt great and the photo doesnt grap your eye and you could easily miss it.
Its only when you take a good look!
http://www.ebay.co.uk/itm/Lord-of-the ... nc&_trksid=p2047675.l2557
So for £200 buy now someone got all 12 doulton lotr figures £800-£1000 a full set of HOME by looks of it (if firsts which some will be) £700 -£1000 and thats not mentioning the plates, other books and figures. So subject to book impressions I reckon a potential lot worth at least £1,500 if not £2,500!
WOW - now that is worth going to collect !

By
Gawain


---
Just an interesting rather than a particularly lucky find. I bought a copy of Who's Who in Literature 1932 and it has an entry for JRR Tolkien (an in acurate one as it mis-spells Ronald and lists Selections from Chaucer 1925 as one of his published works - when in fact it never saw the light of day).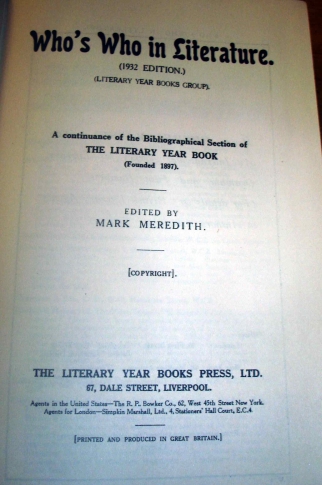 1 ... 21 22 (23) 24 25 26