1 ... 5 6 (7) 8 9 ... 13
By
Stu


---

laurel wrote:
I have put this under lucky finds as it is for me

Am sure a lot of us have had that 'excited' feeling when you eventually track a book down and successfully buy it only then to have to wait for the post to come?

That happened to me last week. I finally got my hands on a deluxe 1987 Hobbit 135/500. Been after a copy for years without spending high £100's. Finally I was lucky enough to spot one in auction in Ireland.

Placed my bid and low and behold I won it at less than I would have gone up to. It arrived last week and what a lovely book it is. Any of you guys that have one will know exactly what I mean. It has now gone into my top 3 of Tolkien owned book.

The feel and smell of the leather is wonderful and is a real pleasure to own.

With lucky finds seemingly disappearing at moment this came as a bolt out of the blue. For anyone interested I know of another one which will be readvertised next month so keep eyes out if after this edition.
Oddly, I have this book and I actually don't really like it that much. There seems to be a lot of variation in the shade of the dye on these (some being bright green and some being much darker). I'll hang onto it, but I have much cheaper books that I'm more fond of.
Edit: I looked at it again last night. I think a problem for me is all the variation of greens used (not on different copies, but across the whole "package"). The bright green used for the bulk of the slipcase just doesn't sit well with the darker green of the book, and is a pretty ugly green. I accept that I am in the minority, not liking this edition, though :)
---
I bought this poster still in the shrink wrap on eBay in 2010 for $104.50. Mine is a first printing. You definitely got a deal. What printing is it?
By
laurel


---
Well done Red- a good find
These seem to sell for a wide range of prices and indeed some on for as much as $300 at moment on a well know auction site. If a first printing you have done super well.

I came accross a whole stack of unused Pauline's narnia map a few years ago and brought them for a £5 each! Sold them and completed my HOME set. O happy days.

My faith in Lucky finds is restored
By
garm


---
Laurel - I have a 1987 de luxe Hobbit, too - I agree; it's a very nice edition.
By
Red


---
$300? That seems rather absurd, I'm sure it could probably be procured for much less than that. It is impossible to see the edition on the poster due to the frame. It's really not an issue for me as I can't see reselling it anytime soon.
---
Given the rising prices of copies of The Hobbit, I've still been able to snatch a couple Hobbits up for decent prices. I picked up a 10th impression (1958) without a dust jacket for a little less than $160 and a 12th impression (1961) with the dust jacket for $5.
http://www.ebay.com/itm/The-Hobbit-or ... 4%3D&orig_cvip=true&rt=nc
http://www.ebay.com/itm/The-Hobbit-by ... 4%3D&orig_cvip=true&rt=nc
I also grabbed a Winter's Tales For Children with the dust jacket for $20.
http://www.ebay.com/itm/250789285328? ... _trksid=p3984.m1439.l2649
None of the books are in perfect condition, but finding decent deals is always fun.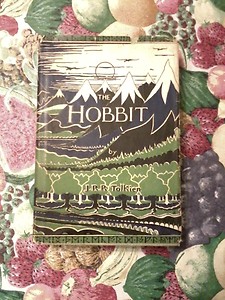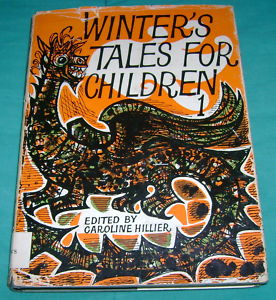 By
Laurin666


---
Just came across a Middle Earth map and Bilbos Last Song illustrated by Pauline Baynes. Both poster in good condition, only small needle holes. Ttogether for 30 € including the shipping. Lucky me!!
_________________
Ernest Hemingway said:
"You needn't bother going anywhere else. I can tell you: you can't beat Munich, everthing else in Germany is a waste of time".
By
Enotsnekra


---
Hi, had a luck find. Before J R R Tolkiens former home was demolished I found a postcard written to Tolkien from what is believed to be Lin Carter the fantasy author. Other items included a Adam style fireplace, stone griffin, cast iron fairy, stone face man, the carved stone "woodridings " sign, a pair of lion heads and the ornate wardrobe doors from Tolkiens former bedroom.
The items were valued in excess of £100,000 and this week have been put on Ebay with a starting bid of £75,000.
A journey I never expected to take.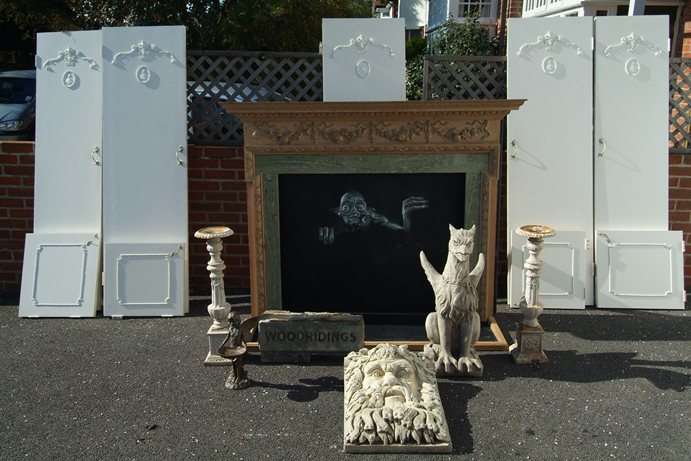 By
Trotter


---
Enotsnekra
said
"
I found a postcard written to Tolkien from what is believed to be Lin Carter the fantasy author.
"
The postcard has been discussed on this board before, we don't think it is Lin Carter.
Can you let us know who advised you that it might be from Lin Carter?
Can you also say who valued the items for you, we are finding it hard to accept their valuations?
Can you also reveal how you know that these items were in the house during the period that Tolkien lived there (see next post from
garm
)?
http://www.tolkienguide.com/modules/n ... ost_id=4199#forumpost4199
1 ... 5 6 (7) 8 9 ... 13