Images of Middle Earth - John Howe First Edition
(1)
2
---
Does anyone know what this would be worth? as I have had a collection of Tolkien paperbacks for awhile and have decided to see what they are worth.
Images of Middle Earth
---
I think you are looking at a similar price to another John Howe poster set on eBay (Myth & Magic) which is currently around the £20 mark.
http://www.ebay.co.uk/itm/MYTH-MAGIC- ... ction&hash=item20bb93cdcc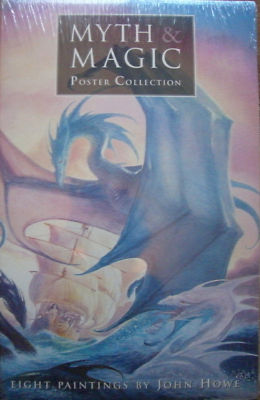 ---
weird, just checked Amazon both .com and .ca and this is the price for the second edition.
Amazon .com
Amazon .ca
wonder why they list this version so high.
---
If you want to see lots of examples of mad prices for Tolkien items, have a look at this thread.
http://www.tolkienguide.com/modules/n ... php?topic_id=1048&forum=9
I suspect like your Amazon examples, there are no takers


(1)
2