10 UK Hardback HOME books
By
Trotter


---
Don't know the seller, but a good starting price for 10 mixed editions (not firsts) of these books, at £99 a lot cheaper than the equivalent POD prices from HarperCollins.
eBay Item #180721499165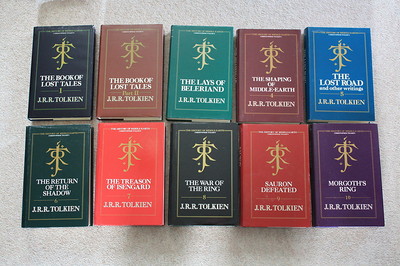 By
Khamûl


---
Indeed. See when you think about it --why would you bother buying the new POD copies?, when you can pick up the older ones (particularly non-1st editions) for so cheap; or at least most of them.

BH
_________________
BH
You drive a hard bargain – you can have it for £10 all-in – one consolation (for you) is that you do not have to hear the cries of my children, for bread...