Interesting eBay Auctions
1 ... 35 36 (37) 38 39 ... 147
By
Roccondil


---
The winner of the Return of the King copy had never bought or sold a Tolkien book before, according to his shop and feedback. However he did recently buy Richard Burton book for £200 which he has up for sale at the moment. Perhaps he actually thinks he is going to buy and sell to make a profit. We'll see!
By
Khamûl


---
I'm slightly confused...

eBay automated messaging came up that this item had been relisted, in my account i.e. this specific item. I just assumed the same seller had relisted (I always assume this when this messaging comes up), because someone hadn't paid up, or for some other reason, etc. But this is the winner of the first auction relisting (or just "listing" if you like) the same item (--for reasons clearly understood; I'm not questioning this aspect.)

Maybe people with experience selling on eBay can answer this --does eBay give you an option to "re-sell" an item you've just bought? i.e. establish a link between the previous auction (by a different seller) & your (new) auction, for the same item? --thus generating messages like the one that appeared (& regularly appear) in my account. I would, personally, have thought the link would be an undesirable one, as the financial aspects (of one's whole "business") become transparent to everyone involved i.e. we all know what the seller originally bought it for.

Am I missing something really obvious here? The main reason I ask, other than out of interest, is that usually when this happens I don't note the original sale (if I was watching it for the purpose of noting current prices) as I always thought (without checking) that this was just a re-list (by the same seller) due to the failure of the original sale; therefore the original auction wasn't concluded, and wasn't worth noting. Clearly I was in error in this respect...

BH
_________________
You drive a hard bargain – you can have it for £10 all-in – one consolation (for you) is that you do not have to hear the cries of my children, for bread...
---
Seventeen Magazine Tolkien Interview:
http://www.ebay.com/itm/Seventeen-Mag ... zines&hash=item3a77e266d8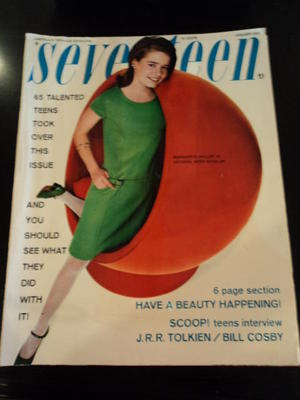 By
Morgan


---
From the photo, it appears like the magazine is in a better condition than what I've seen before.
1 ... 35 36 (37) 38 39 ... 147