Interesting eBay Auctions
1 ... 19 20 (21) 22 23 ... 74
By
Laurin666


---
http://www.ebay.co.uk/itm/Lord-Of-The ... ks_UK&hash=item337b908805
http://www.ebay.co.uk/itm/The-Lord-Of ... ks_UK&hash=item337b8fedb2
http://www.ebay.co.uk/itm/The-Lord-Of ... ks_UK&hash=item337b8fedb3
Poor condition, but perhaps something for a rebinding!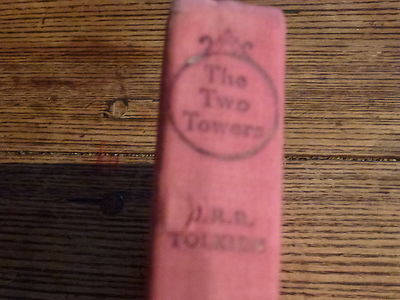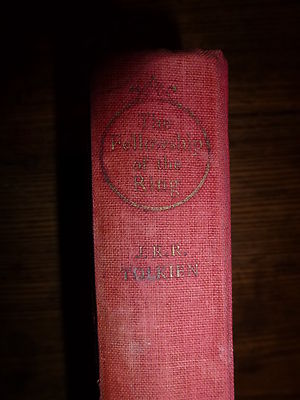 By
Jlong


---
---
http://www.ebay.co.uk/itm/HAUNTED-STA ... ction&hash=item20cad0cb3e
"and even a reported visitation from author J R R Tolkien in Leek"
Did Tolkien have any connection with Leek? I might actually put a (low) bid in on this!
- wellinghall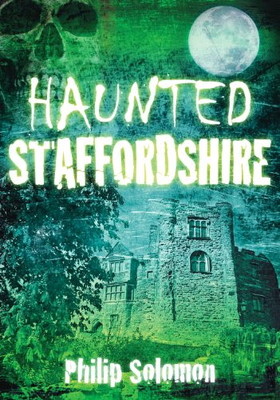 By
Deagol


---
You can read it on
Amazon
.
There is 1 paragraph on page 60 that claims The Swan pub in Leek was "one of the locations for J.R.R. Tolkien's writings". Sound familiar?!!



---
Ah, thanks, Deagol. I had thought of (but not got round to) searching other sites for the book.

And I can feel a, "Tolkien slept here," post coming on ...

- wellinghall
By
garm


---
Happy to oblige -
http://www.thisisstaffordshire.co.uk/ ... 2533710-detail/story.html
- from which comes this:
"And far from the glamour of the darting world, they have chosen to play on the town's literary heritage by naming a small side room after JRR Tolkien – who is believed to have written much of Lord Of The Rings while downing cask ales in what was The Green Dragon."
---
Thanks, garm!

- wellinghall
By
Findegil


---
We were inspired to put up a
blog post
ourselves about the north Staffordshire claims. Their history has a lot of twists and turns. We couldn't find out if The Swan in Leek still has a "Tolkien Room": the owners who named it were evicted a couple years on, and the pub has now been bought by a corporation who are renovating.
Wayne & Christina
---
I am pleased that you were so inspired, Wayne and Christina

- wellinghall
By
Khamûl


---
You're that kinda guy!

BH
_________________
You drive a hard bargain – you can have it for £10 all-in – one consolation (for you) is that you do not have to hear the cries of my children, for bread...
1 ... 19 20 (21) 22 23 ... 74