Interesting eBay Auctions
1 ... 6 7 (8) 9 10 ... 147
By
remy


---
I purchased one about 4 years ago in an Ebay Auction. And amazingly very close in price - £133. There does seem to be a demand and they don't come up for sale too often. One would think that with a print run of 3000 that they would come up for sale more often. I wonder is there an error in the print run figure (or did a lot of copies go to libraries).

Saw a couple sell cheaper, but not in VG to NF Condition.

Also saw one sell at $750!!!!!!!
---
I own one of the ex-library copies of this--I think I paid something like $50 for it awhile back.
---
Decent price and condition for buy-it-now $75:
http://www.ebay.com/itm/1963-J-R-R-TO ... tible&hash=item27c5420862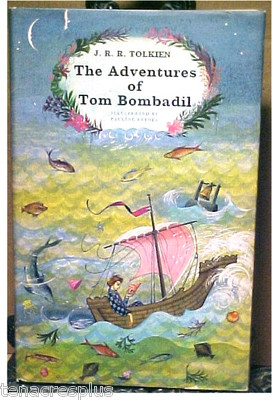 By
garm


---
*wonders how much my unjacketed Exodus would go for?
By
Morgan


---
garm: I, for one, would be interested! Please announce it here if you put it on eBay.
1 ... 6 7 (8) 9 10 ... 147