Frank Frazetta's 'Lord of the Rings' Illustrations Make Middle Earth Metal
---
"In the world of comics, the legendary Frank Frazetta is probably most closely associated with Conan the Barbarian and the occasional Molly Hatchet album cover, but it's his incredible work in fantasy illustration that catapulted him to fame. Case in point, his illustrations for The Hobbit and Lord of the Rings, originallly published as a limited (to 1,000) signed and numbered portfolio in 1975, which capture key moments of J.R.R. Tolkien's epic in Frazetta's absolutely beautiful style."
http://www.comicsalliance.com/2012/05 ... hobbit-illustrations-art/
- wellinghall
By
Urulöké


---
"One of the climactic moments of Lord of the Rings is when Eowyn reveals that she's a woman, and can therefore get around the fact that "no man" can defeat the Nazgûl. This is meant to be a surprise to the bad guys, which seems pretty unlikely in Frazetta's version of events:"

Pretty unlikely, indeed.
_________________
- Jeremy
---

- wellinghall
_________________

By
Deagol


---
LMAO!!!!!
By
FANGORN


---
HOEMM WELL THEIR ARE TWO OF THEM FOR SALE ON EBAY NOW
SO...............
NO.140 :
eBay Item #230792440100
AND NO. 31 (BUY IT NOW $ 425)
eBay Item #330732585664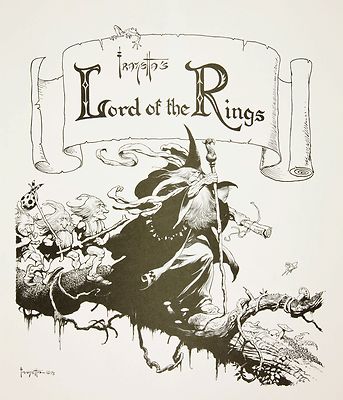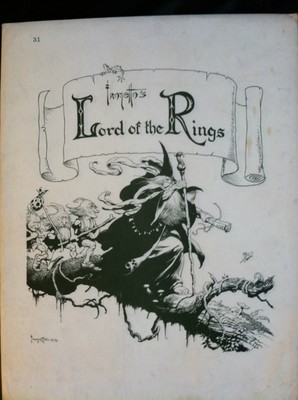 _________________