Signed LotR to be Auctioned Off
1 (2) 3 4 ... 6
---
Hi
Yep there was a Catalogue but no Sil pics in it. Just mailed you. Was interesting for sure. I really hope someone on here got some of the good lots. Pics later in week
---
PDF of Catalogue available at
http://www.dominic-winter.co.uk/
Click on Results
Link to PDF of Catalogue is at top of page
Link to Price Realised also available on this page.
Rayner Unwin Collection is Lots 492-522
---
Holy .... Indeed
Even i was excited bidding. Just wished lottery had come in on Tuesday!
---
Pics of Lot 518

Description:

Tolkien (J.R.R.). The Silmarillion, ed. Christopher Tolkien, 1st ed., 1977, folding map, original cloth, d.j., 8vo, signed by Christopher Tolkien, with a two page proof of the title and opposite page by Christopher Tolkien, and a note by him: "The Elvish lettering on these pages is hastily done and on no account to be reproduced" (it was reproduced in the book almost exactly), plus a lunch invitation from Rayner Unwin and Christopher Tolkien on July 29, 1977 to launch publication of the book, together with unbound proof sheets of The Silmarillion, a presentation copy to Rayner Unwin from Christopher dated 15 September 1977, a limited edition copy (4/1000) signed by Christopher Tolkien and another signed trade edition (5)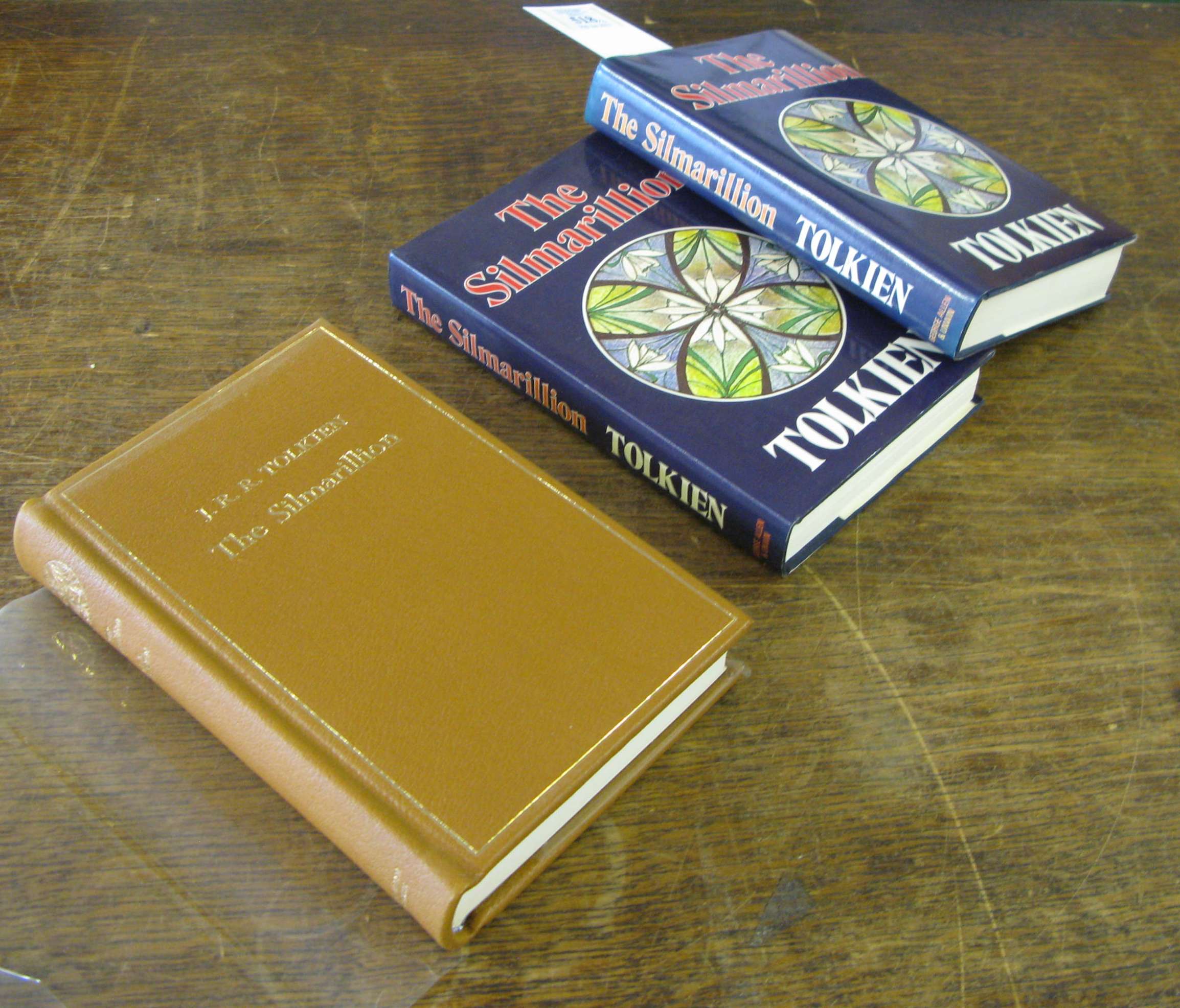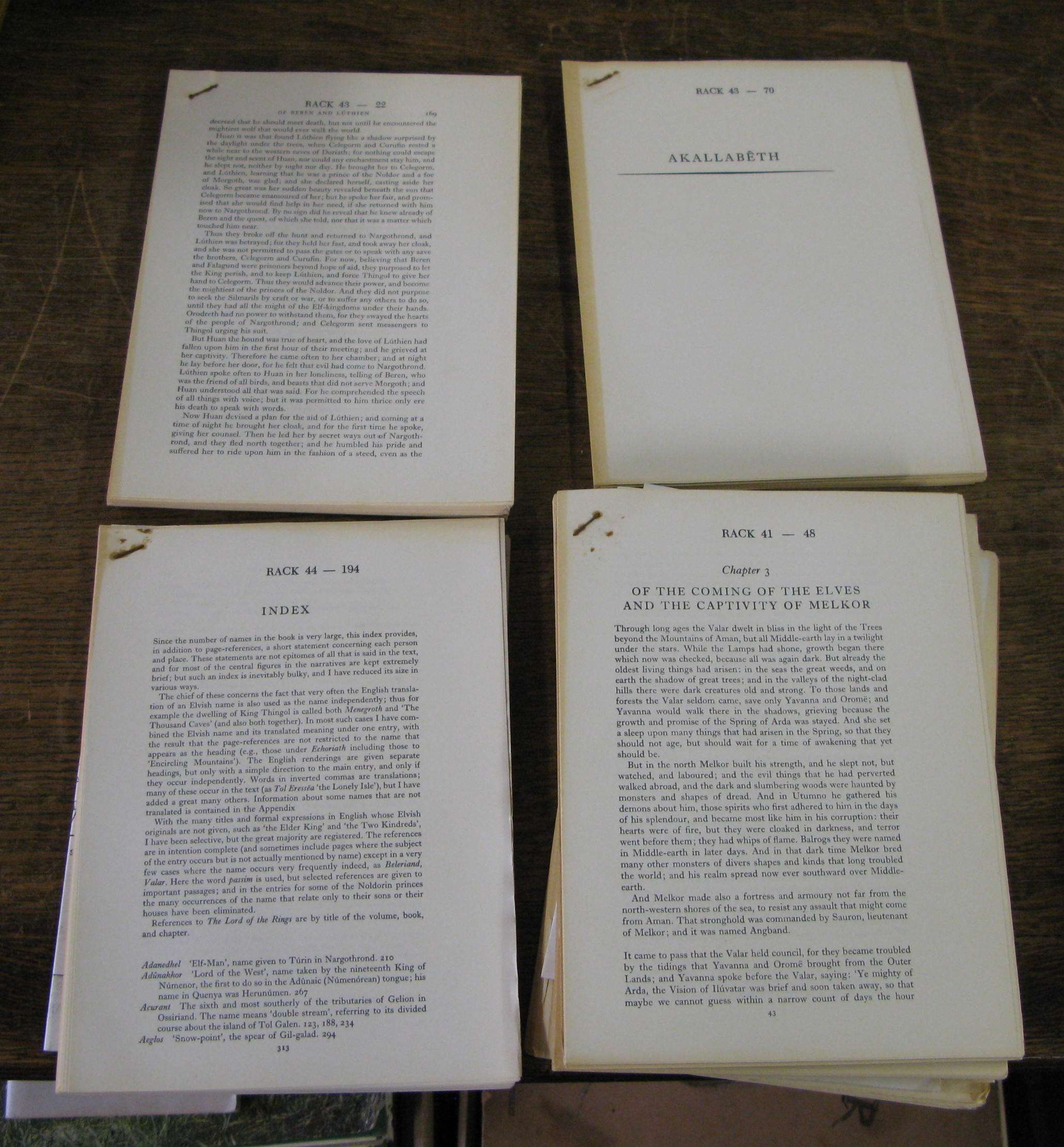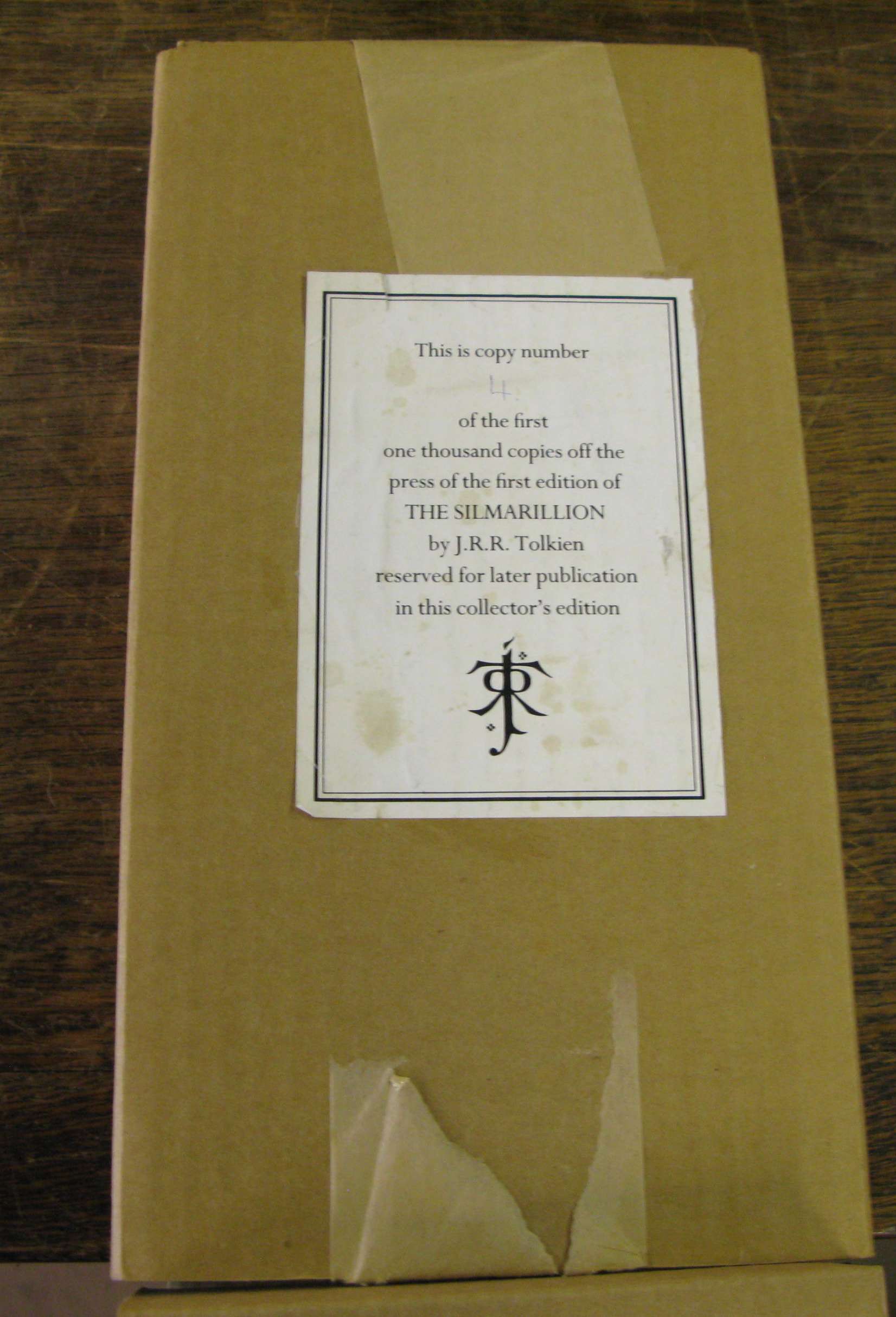 By
Laurin666


---
Perhaps we will find some of the lots at ebay soon - hopefully.
_________________
Ernest Hemingway said:
"You needn't bother going anywhere else. I can tell you: you can't beat Munich, everthing else in Germany is a waste of time".
1 (2) 3 4 ... 6