(1)
2
---
Please post any advertising images from Tolkien's publishers that you have in this thread.

Description:1980 UK 25th Anniversary Lord of the Rings Paperback boxset
Publisher: Unwin Paperbacks
Price: £4.50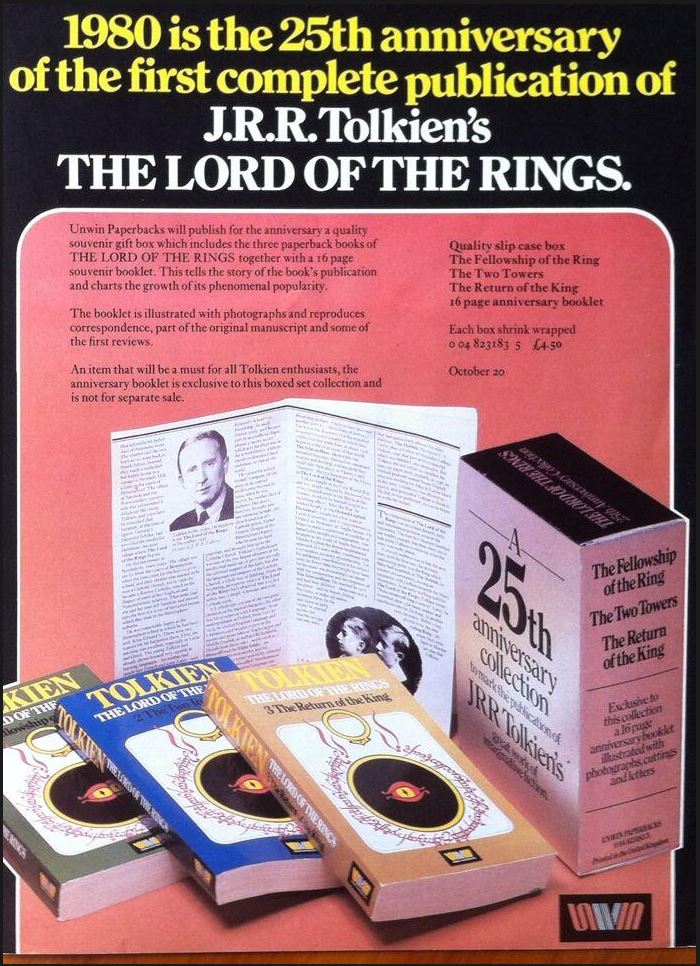 ---
I have a short stack of original copies of this 2012 Houghton Mifflin Tolkien catalog available to ship to interested collectors (just pay shipping costs to wherever you are). It is a nice card-stock twelve page listing of everything they released that year (you can peruse the entire thing via the link below). I will add a scan of the cover in a bit.
http://hmhbooks.com/files/content/sit ... es/brochure/brochure.html
_________________
- Jeremy
By
Stu


---
1989/1990 Unwin Hyman Catalogue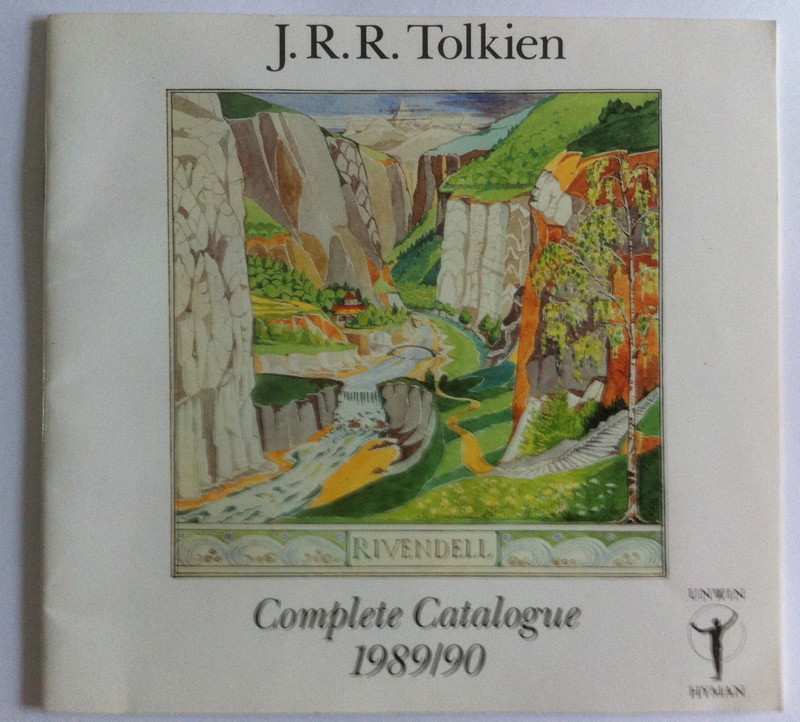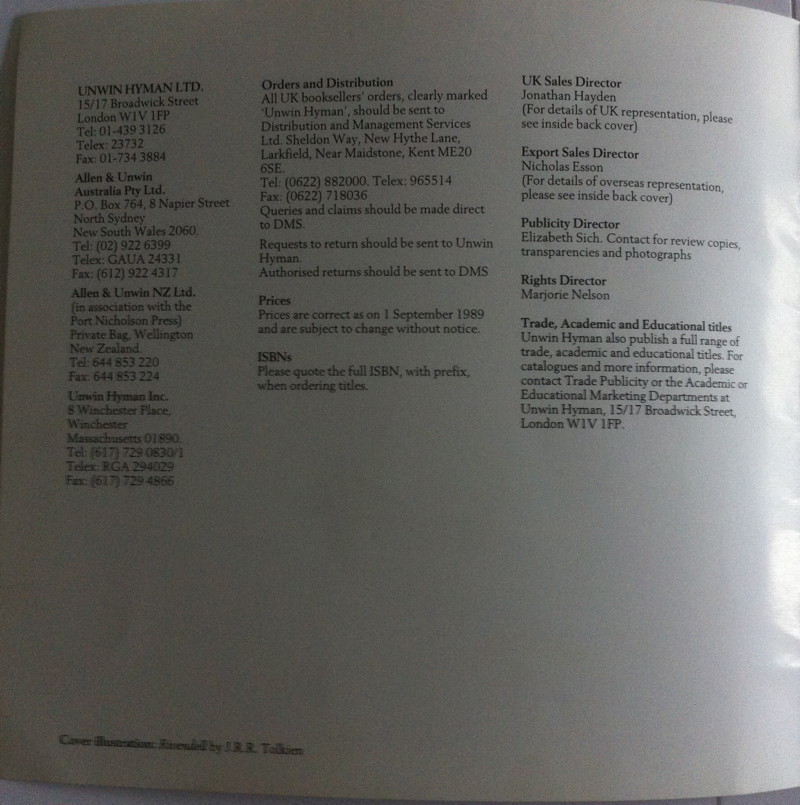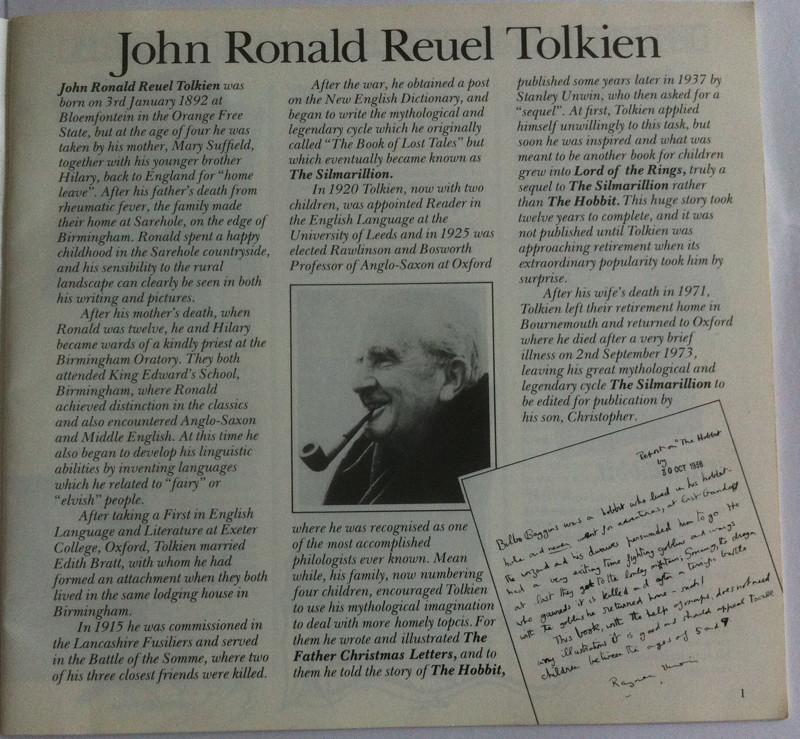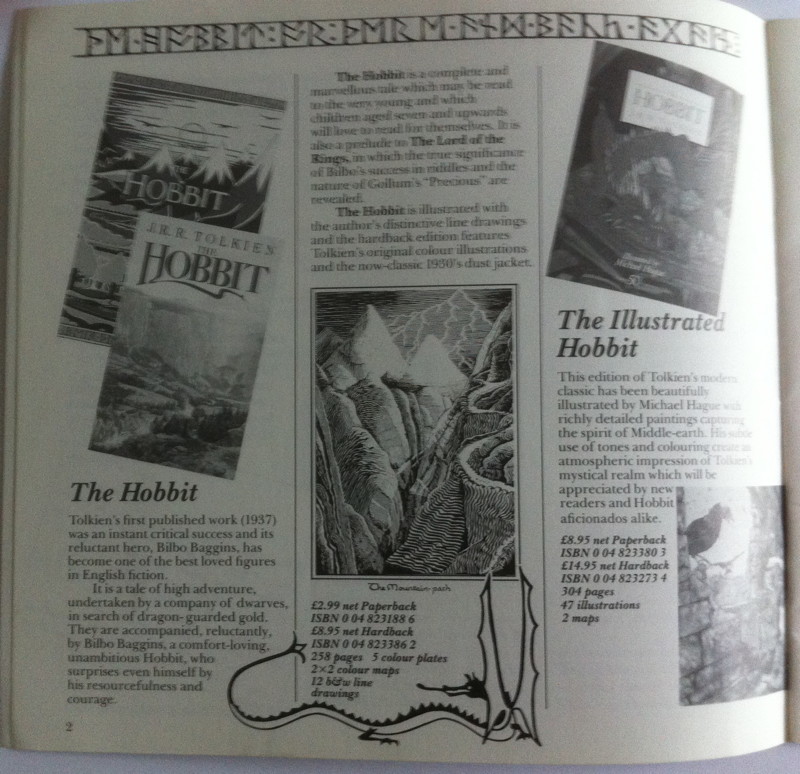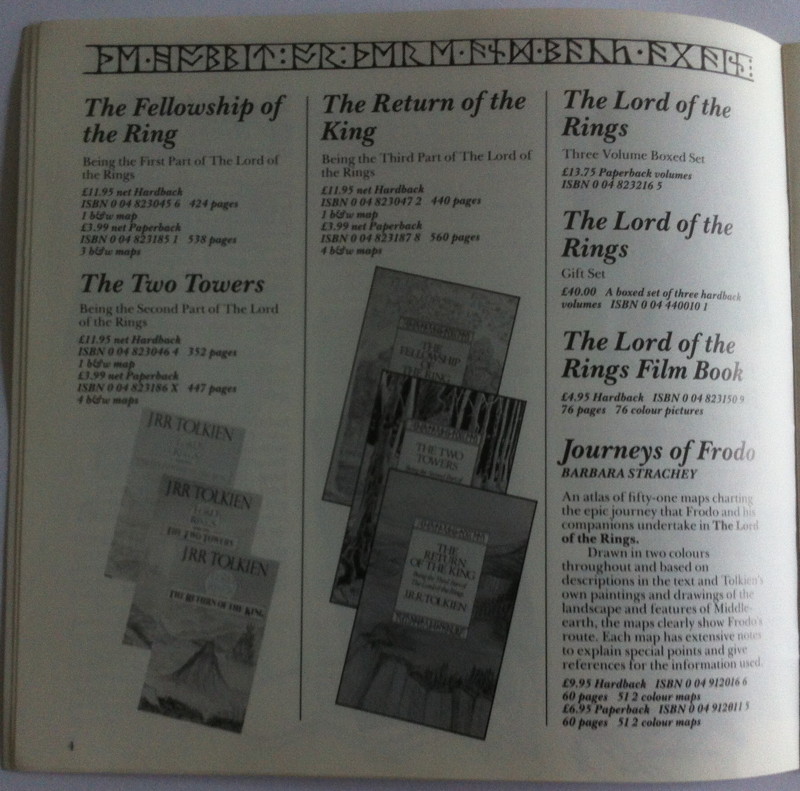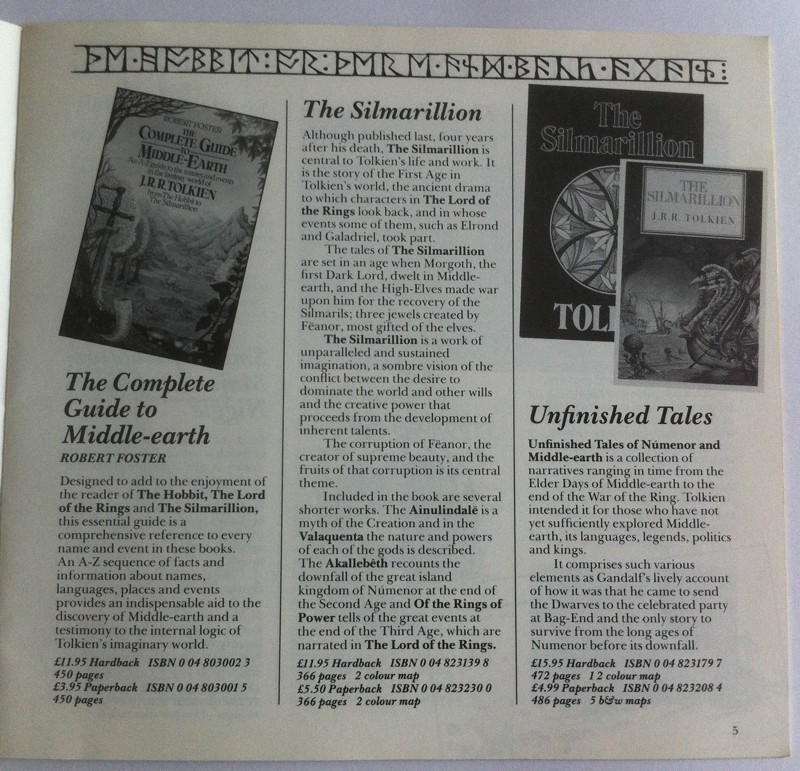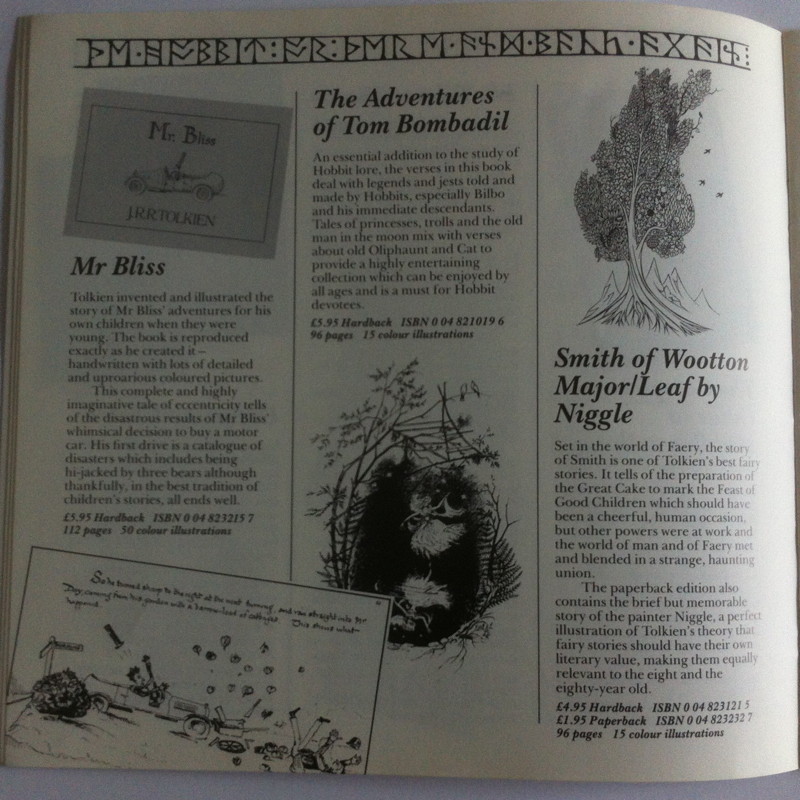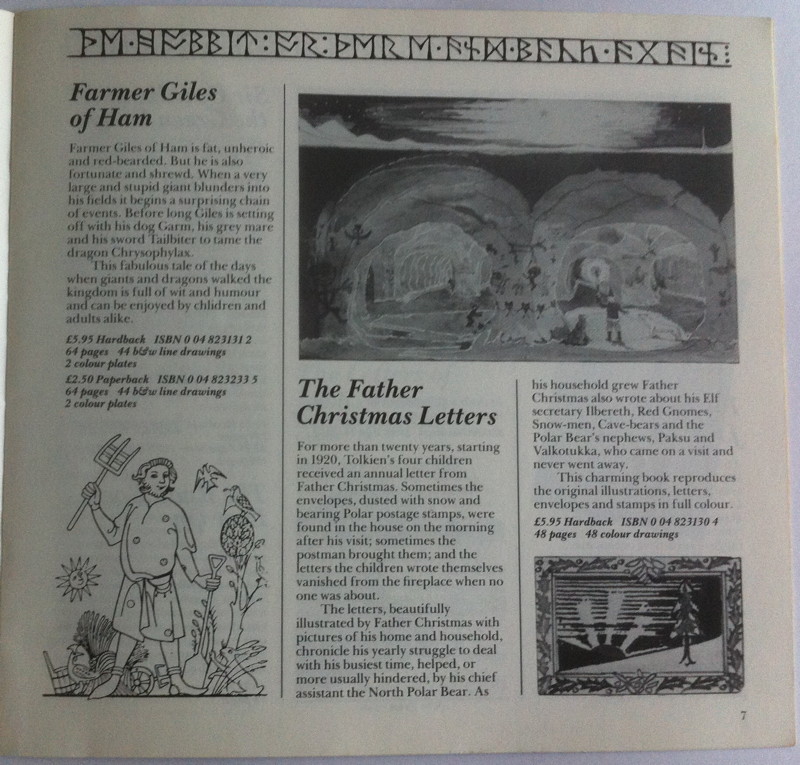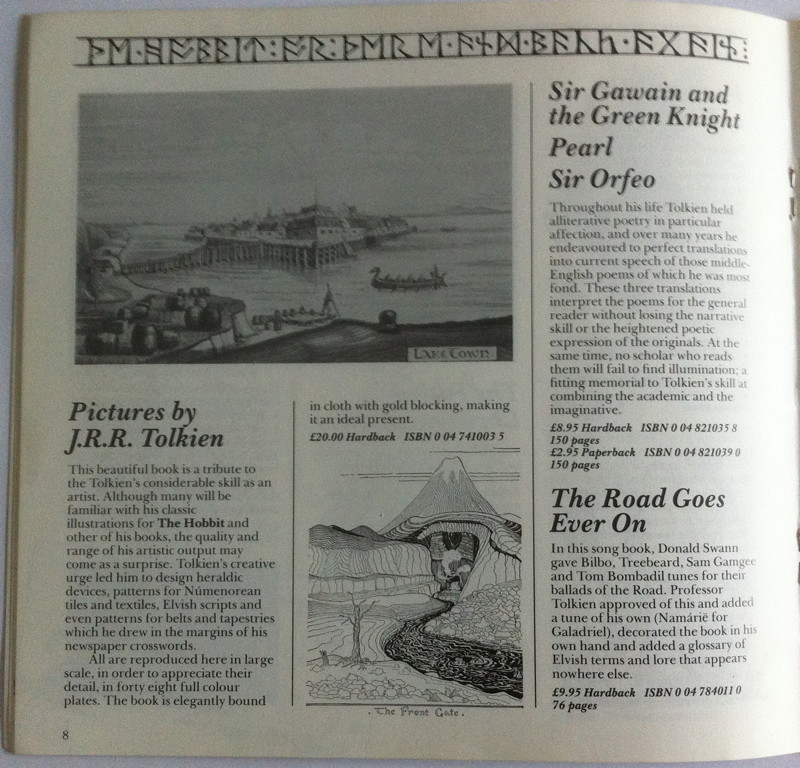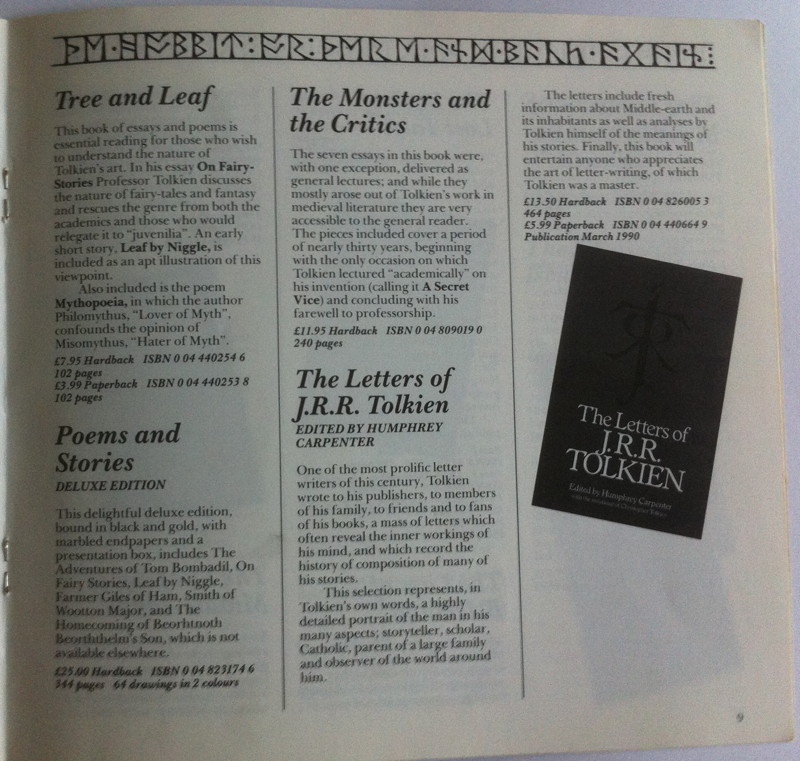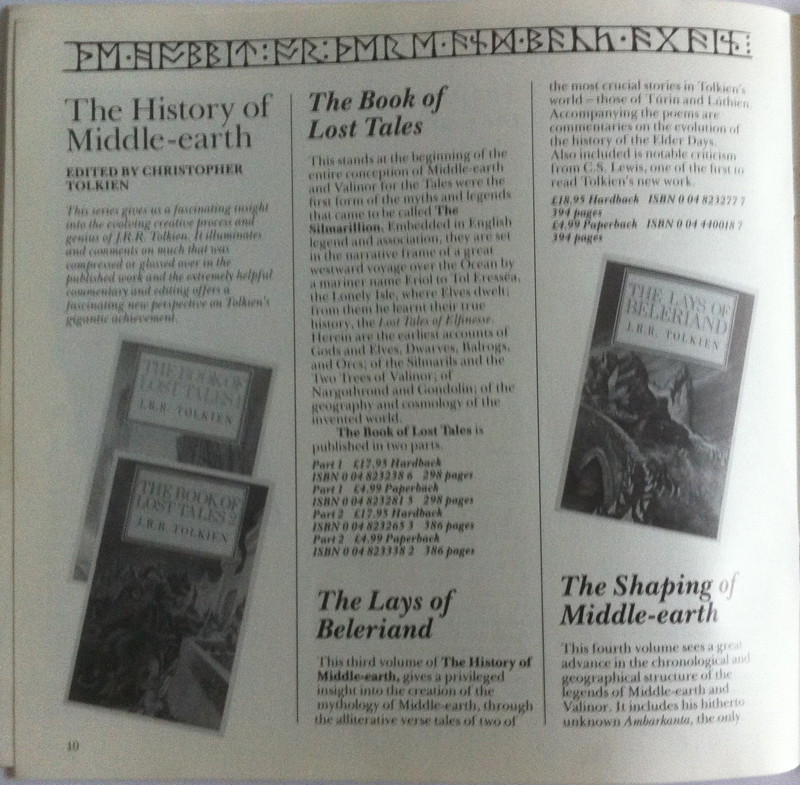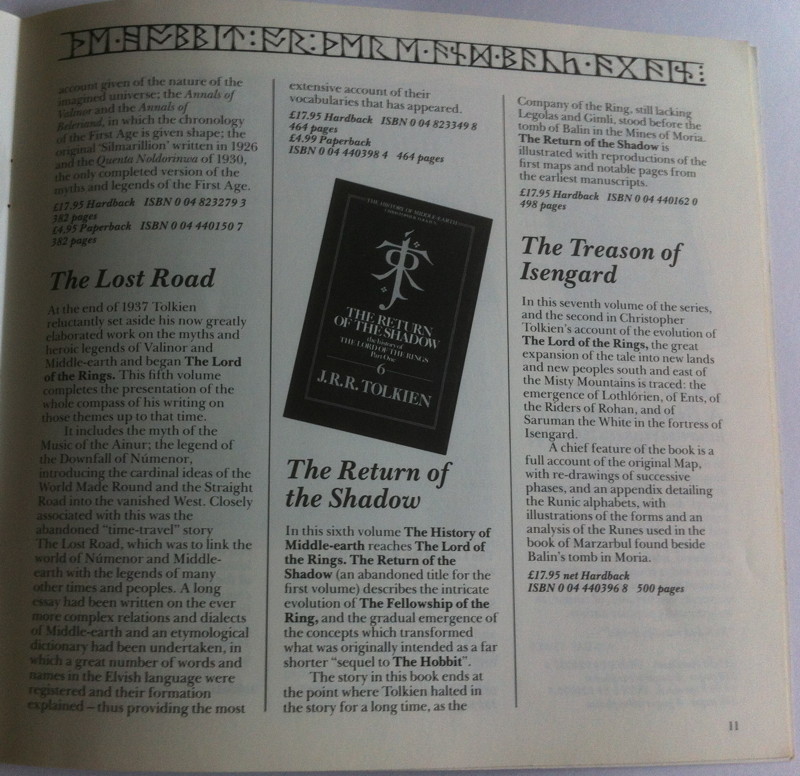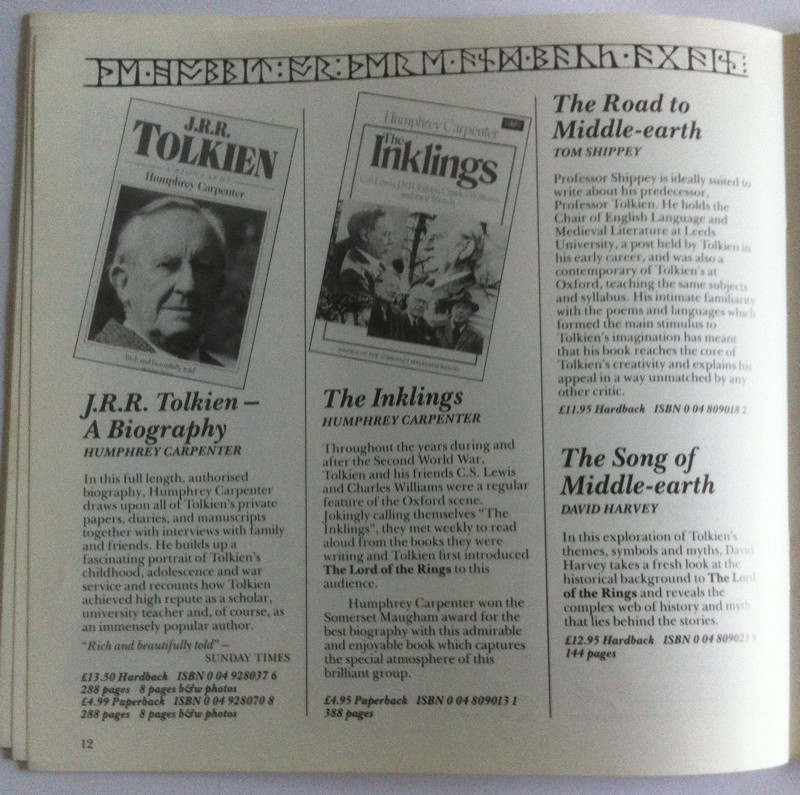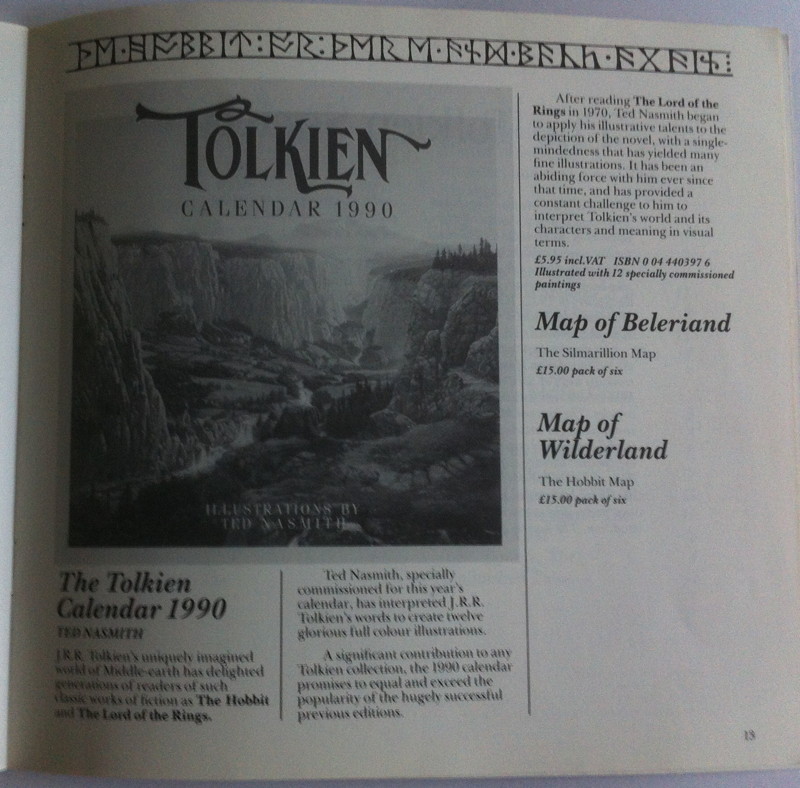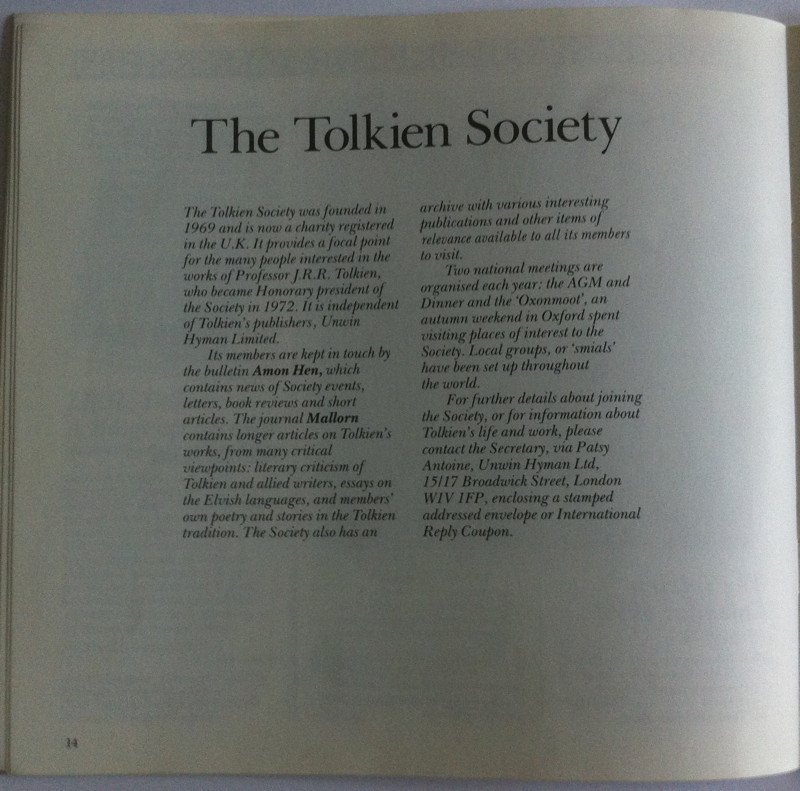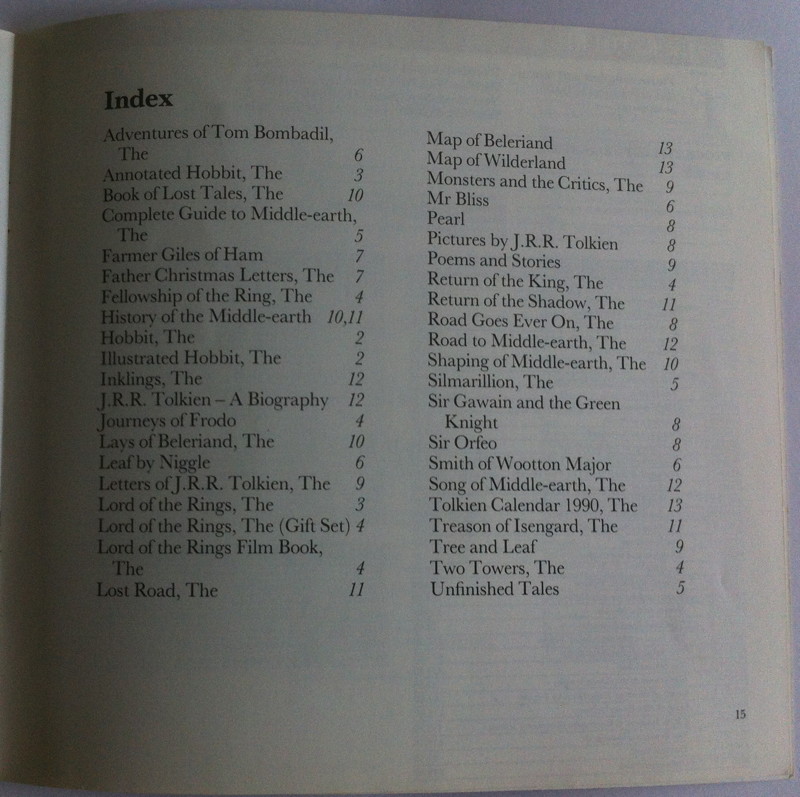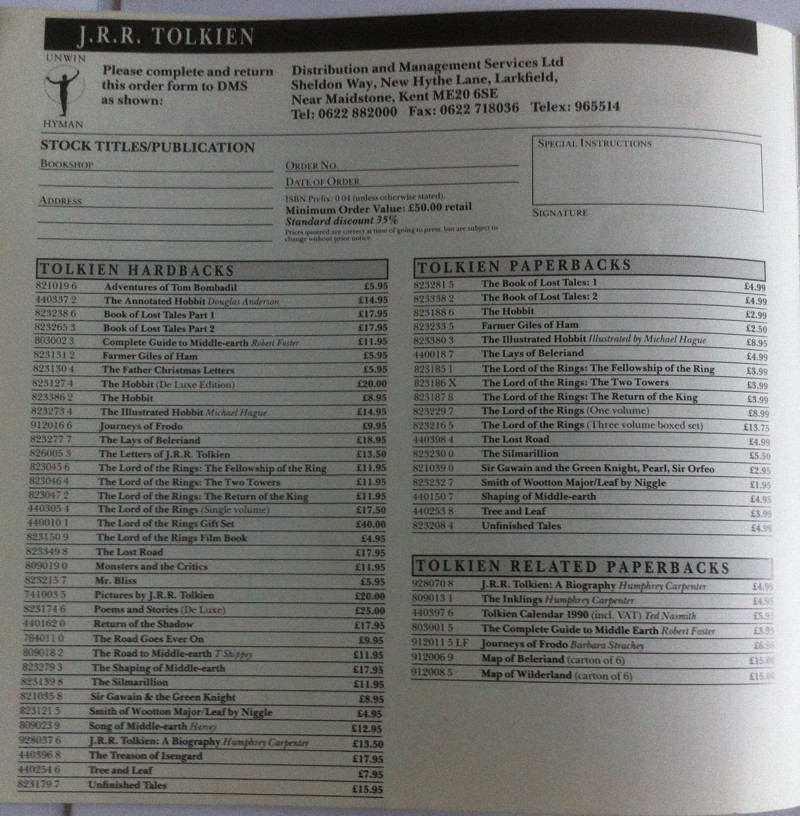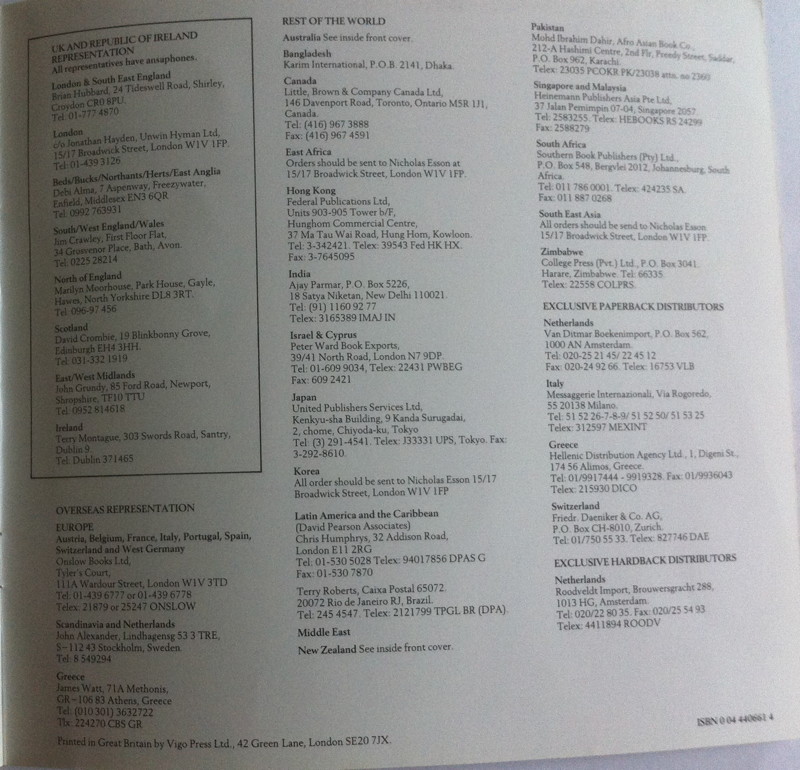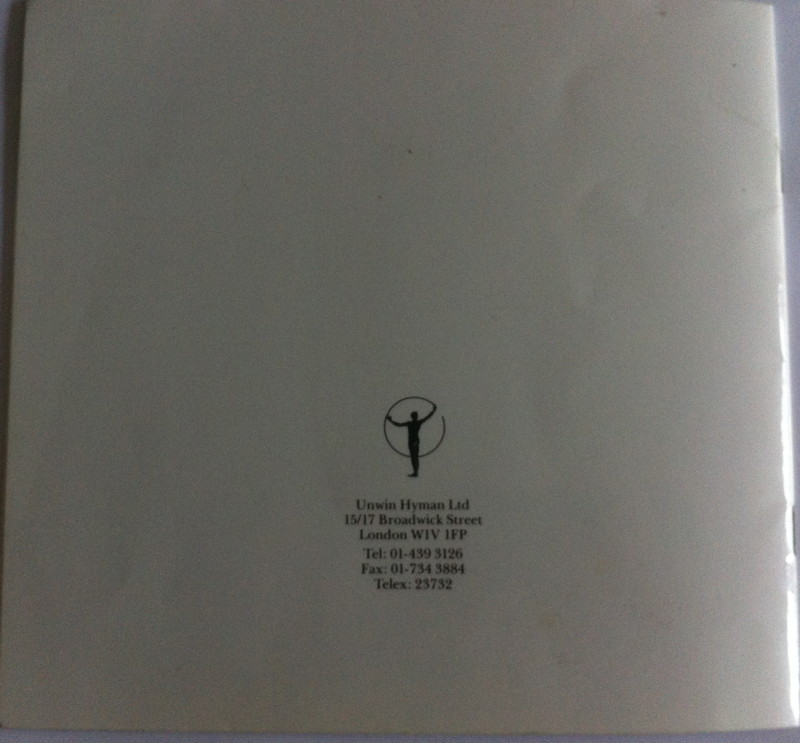 ---
GA&U Beautiful Tolkien Gift Sets
I'd love my copies to look this this, they don't



Tolkien is very blue on the LOTR set that I have.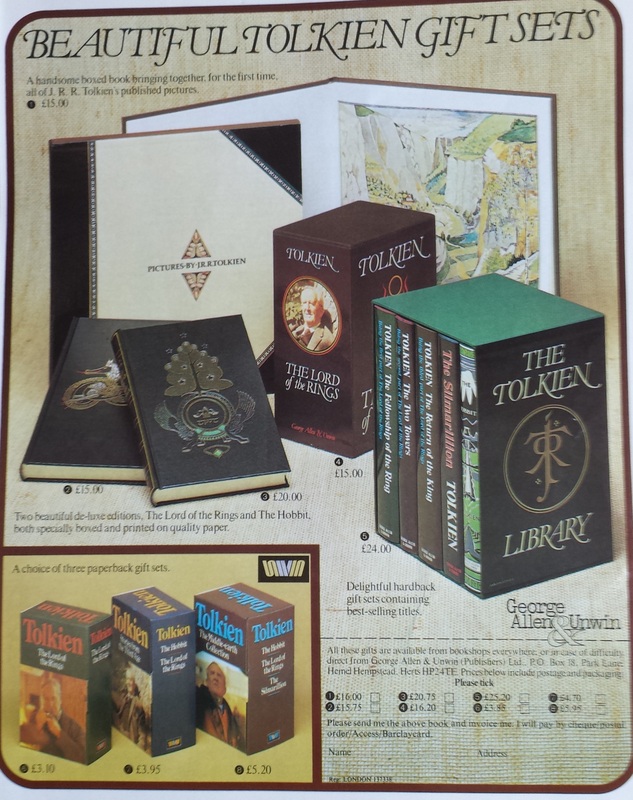 ---
Supplement to The Bookseller 23rd October 1982

"Tolkien books make great gifts"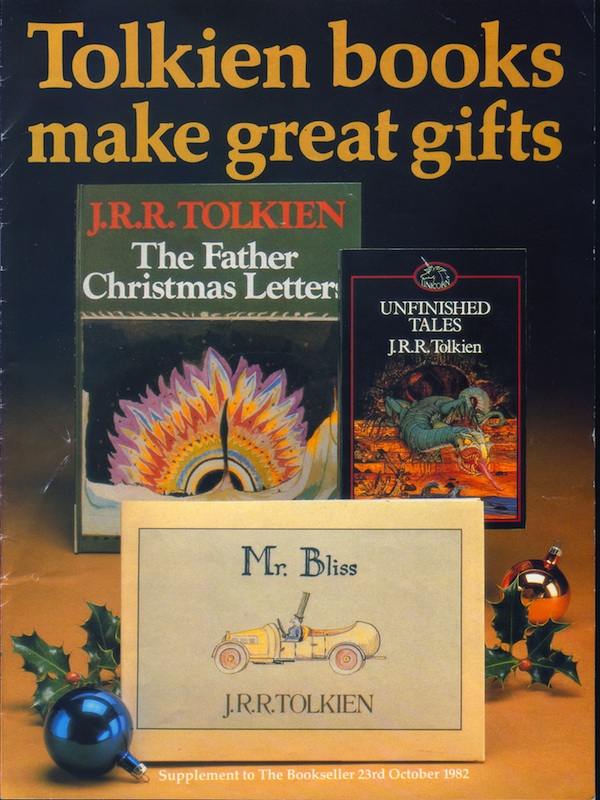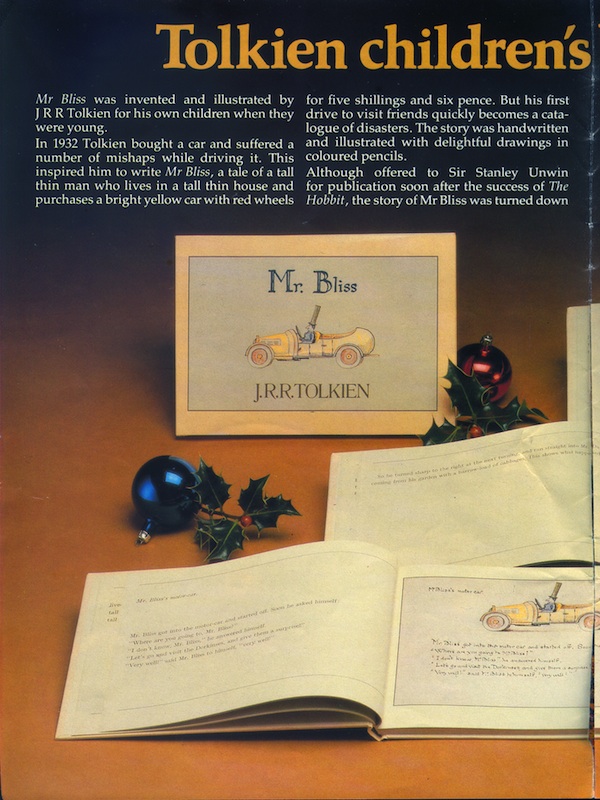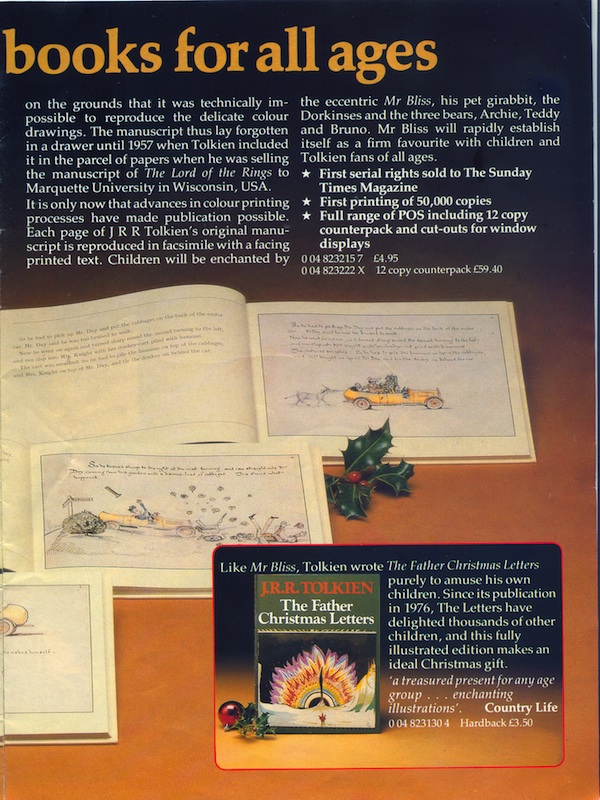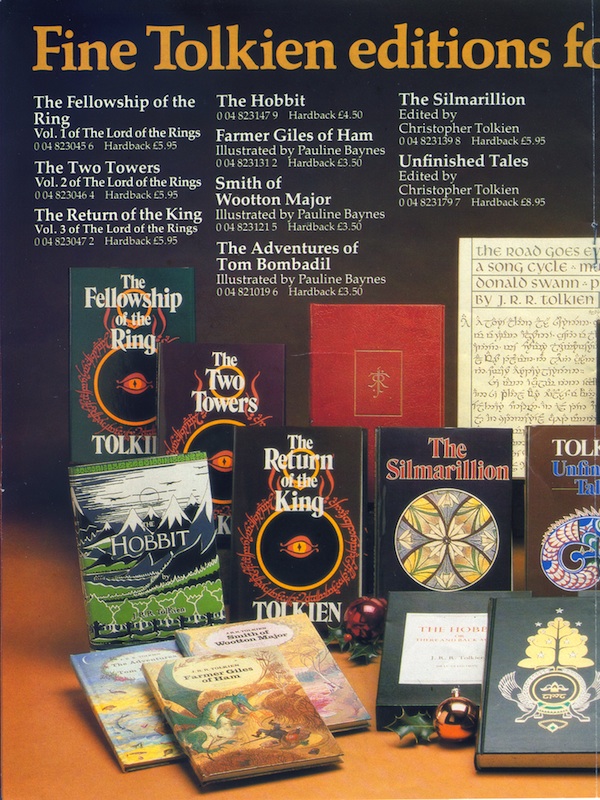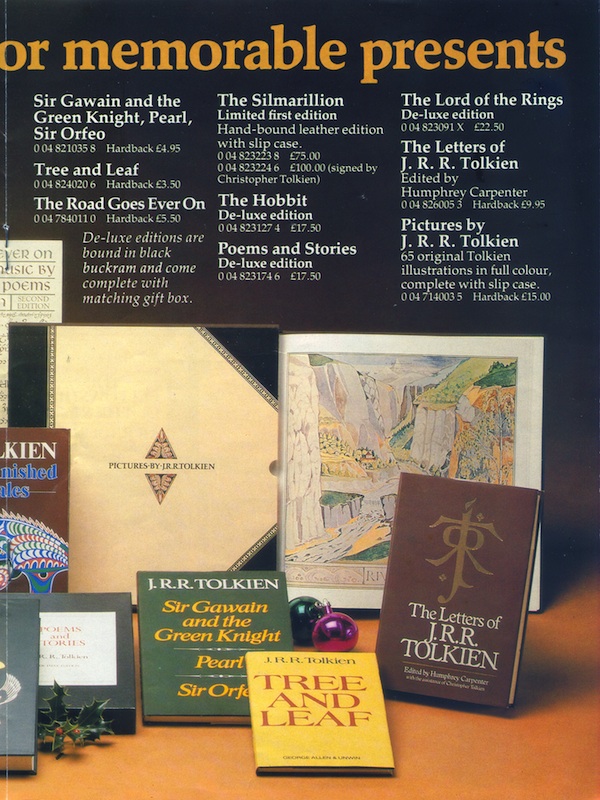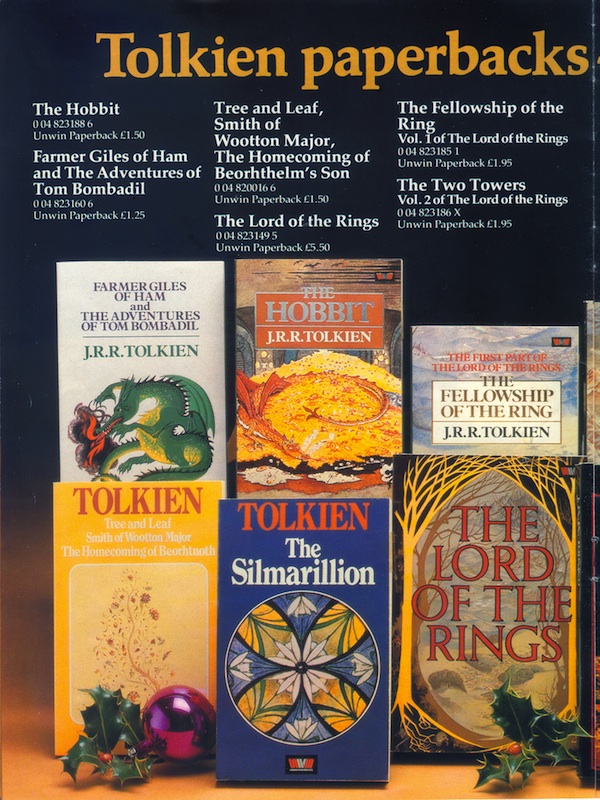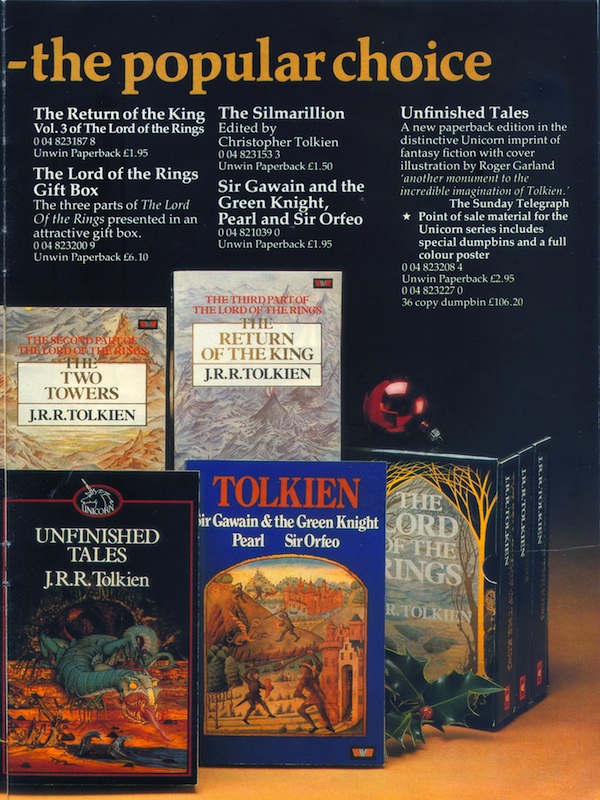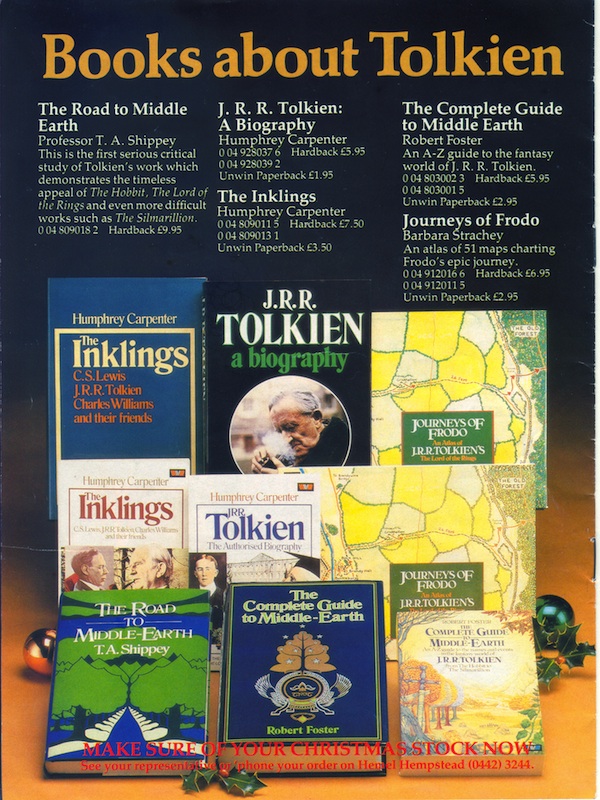 _________________
- Jeremy
---
Tolkien Times - Autumn 1998 catalog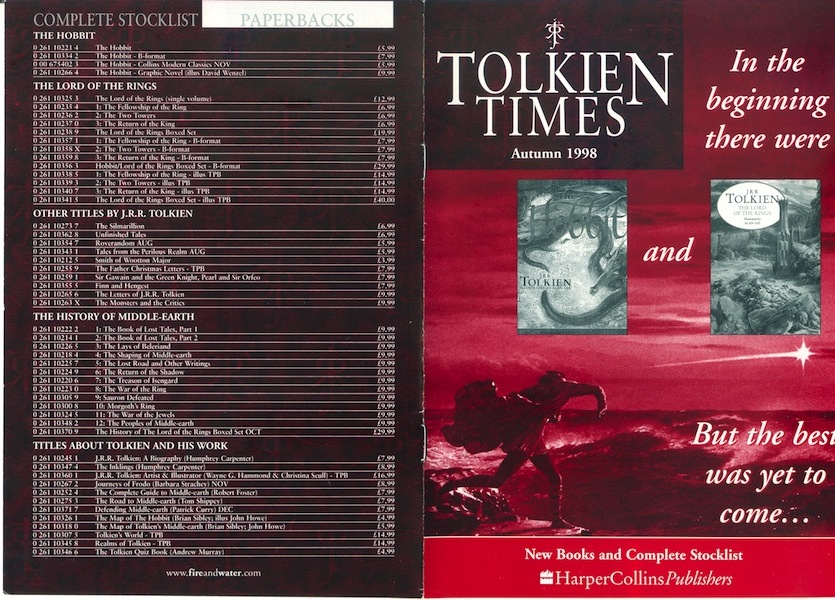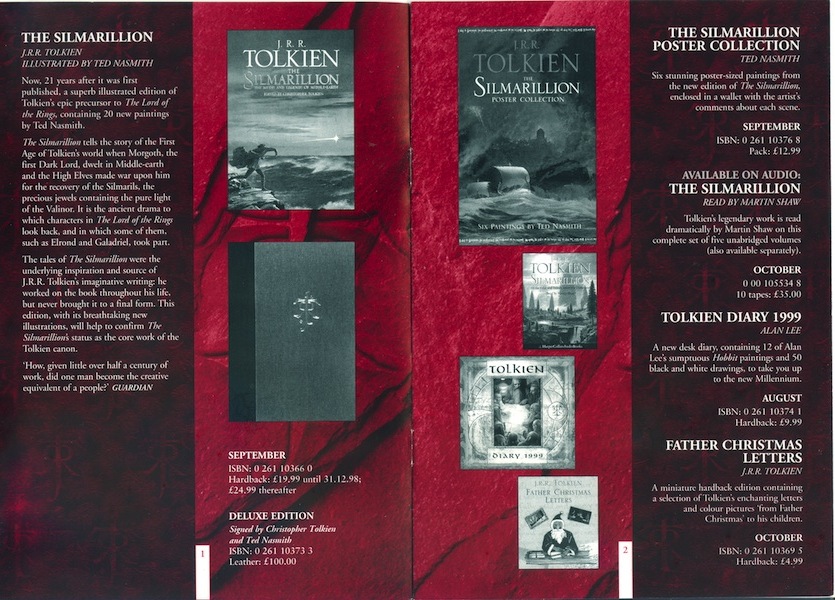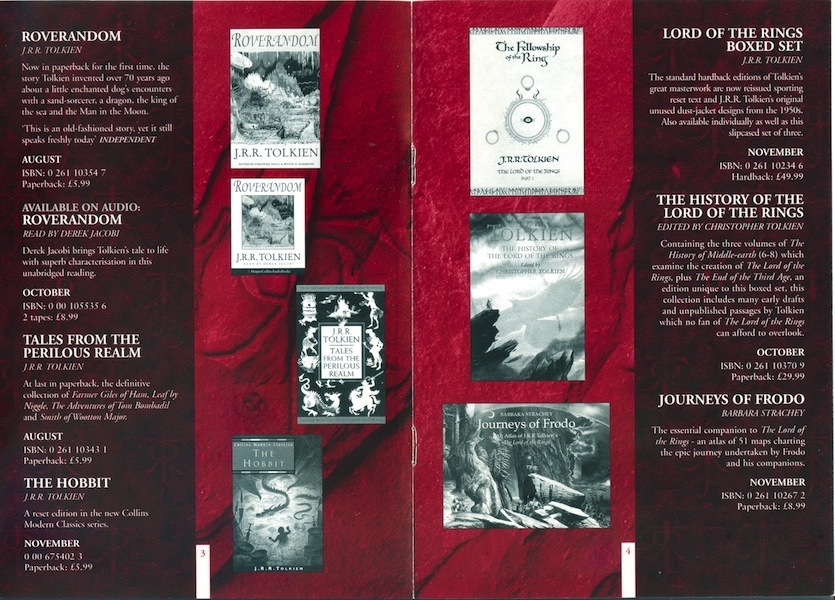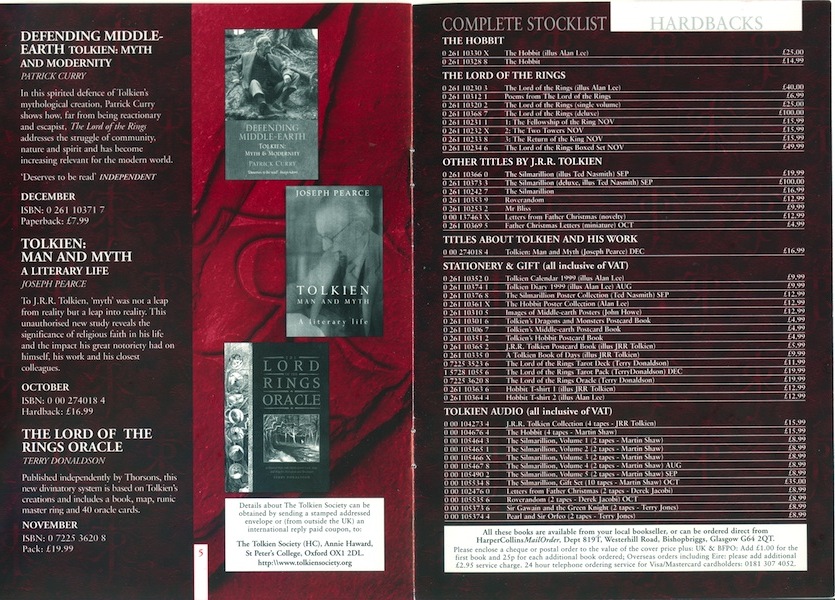 _________________
- Jeremy
---
Card Set bookseller advertisement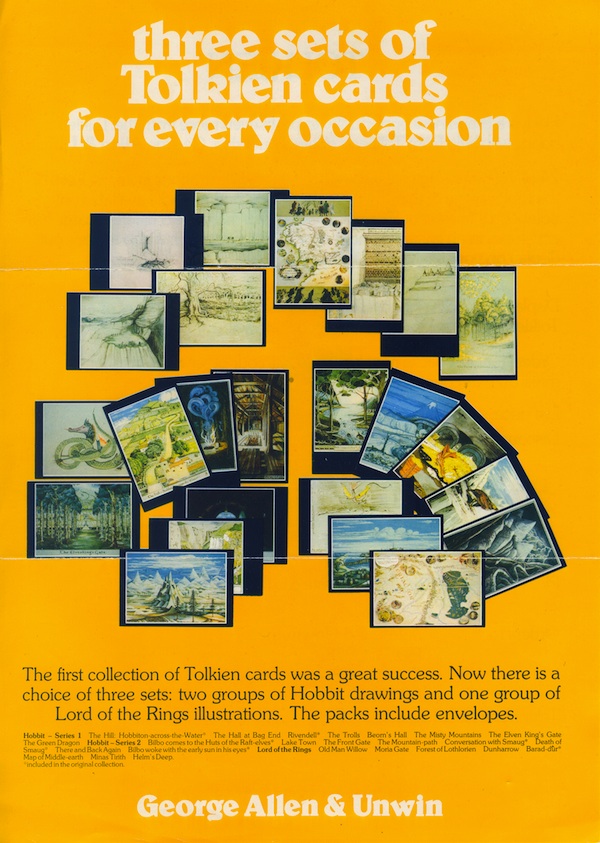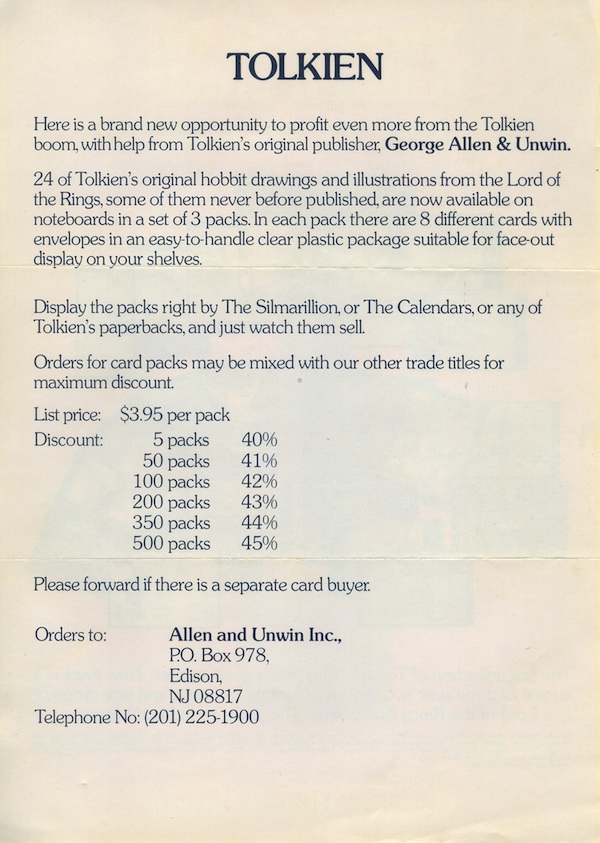 _________________
- Jeremy
---
Waldenbooks (bookseller here in the USA back in the seventies and eighties) ad for Silmarillion release.

Not quite a publisher advert but similar enough I thought I would include it when I ran across it.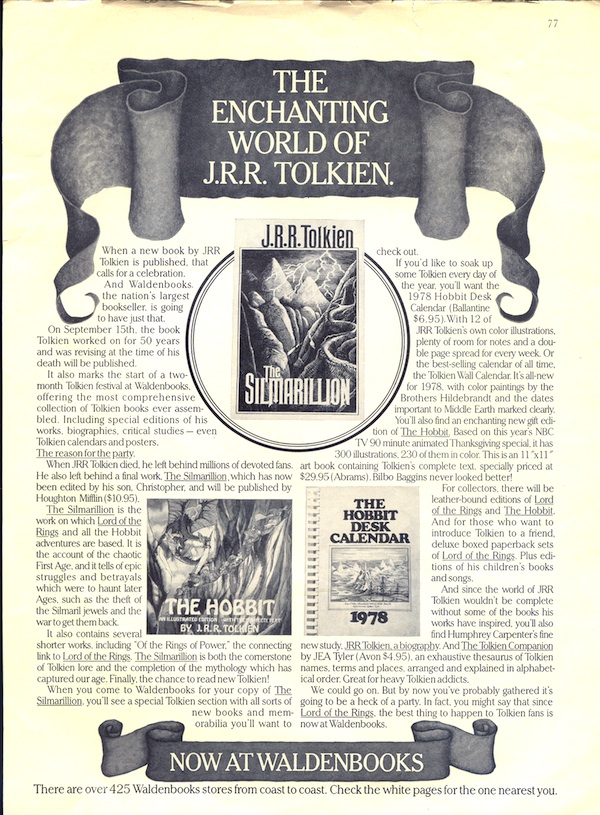 _________________
- Jeremy
---
Unfinished Tales mini catalog (pre-release) from Houghton Mifflin to booksellers. Weird folding pattern that didn't scan well, might include a photo soon that shows what order the panels go when you open it up.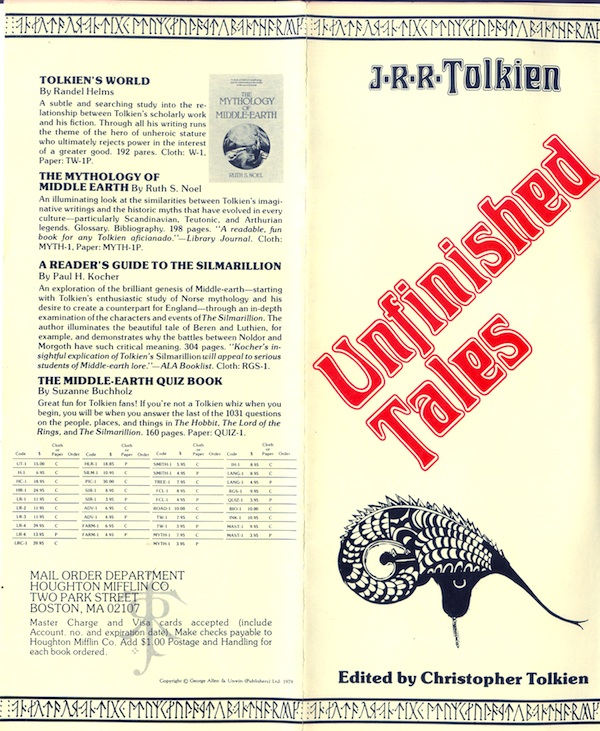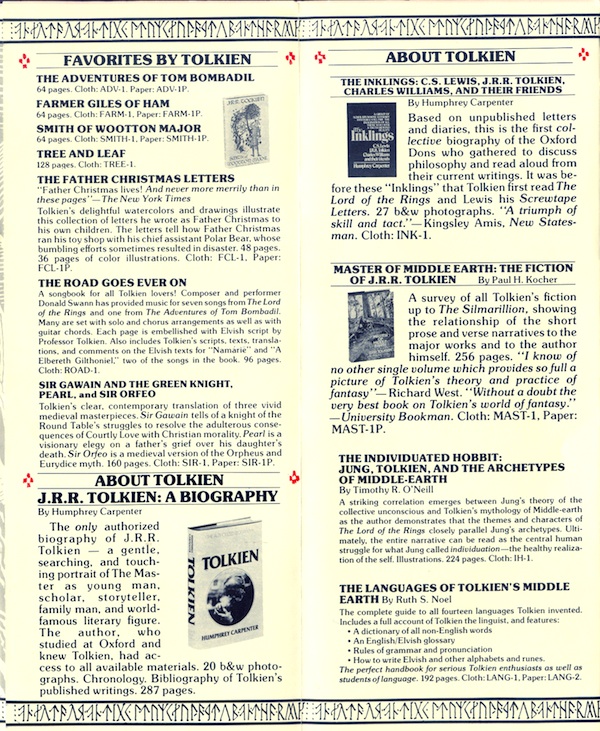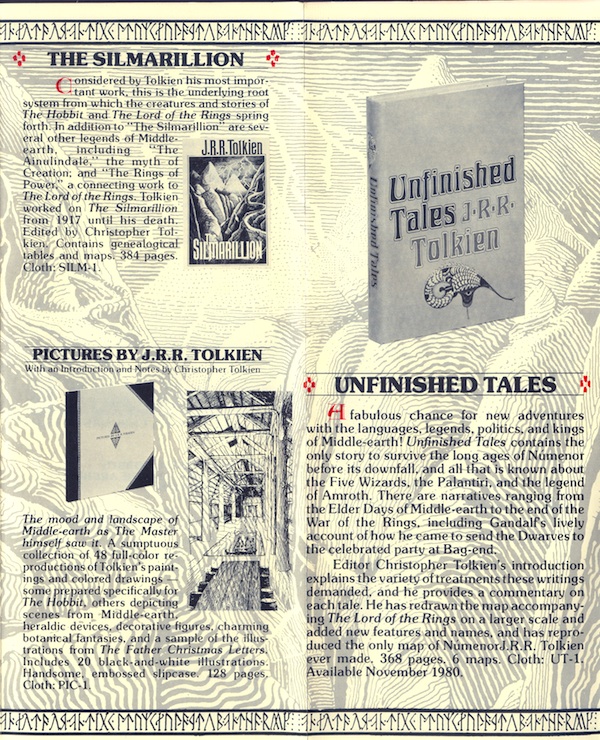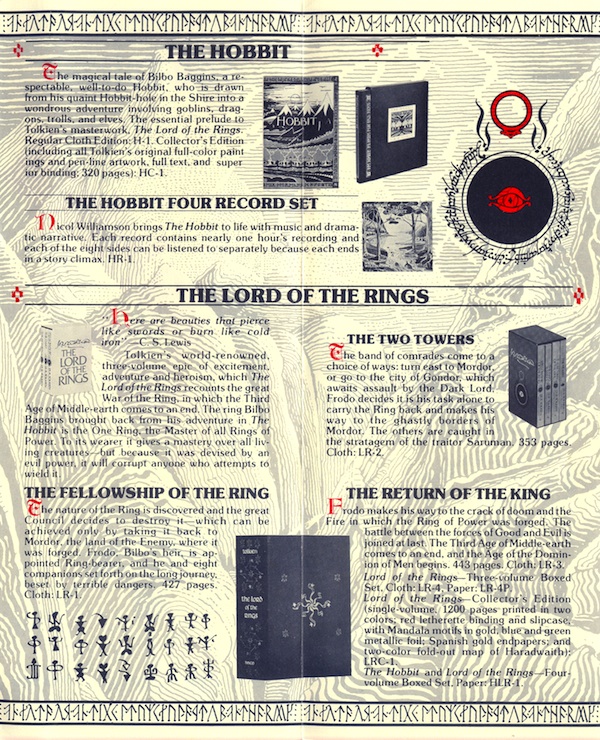 _________________
- Jeremy
---

Seller: popugai (2486)
Ended May 23, 2015
£126.00
[18 Bids]
Anybody have any idea when this was issued, I would guess 1964.
It is included with a set of 1950's UK
Lord of the Rings
.
eBay Item #321754387776

(1)
2