(1)
2
---
Tolkien Times - Autumn 1998 catalog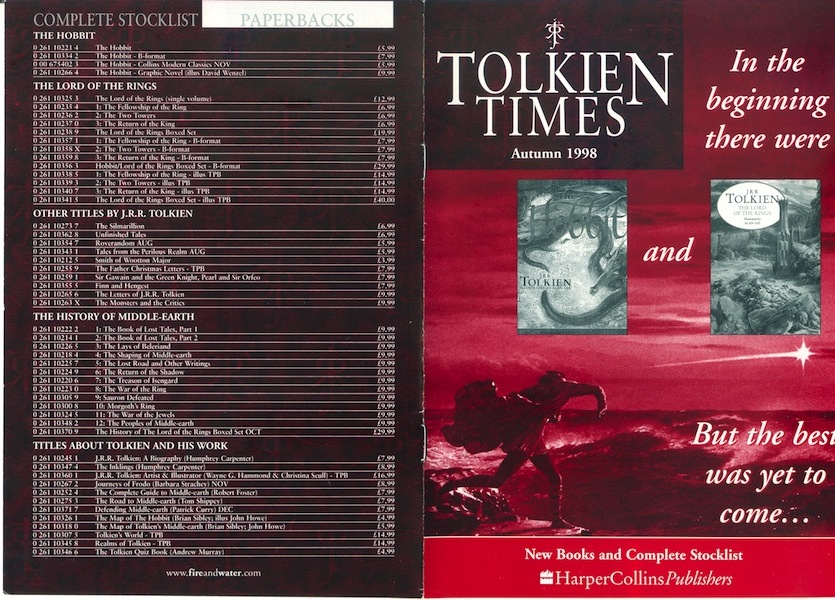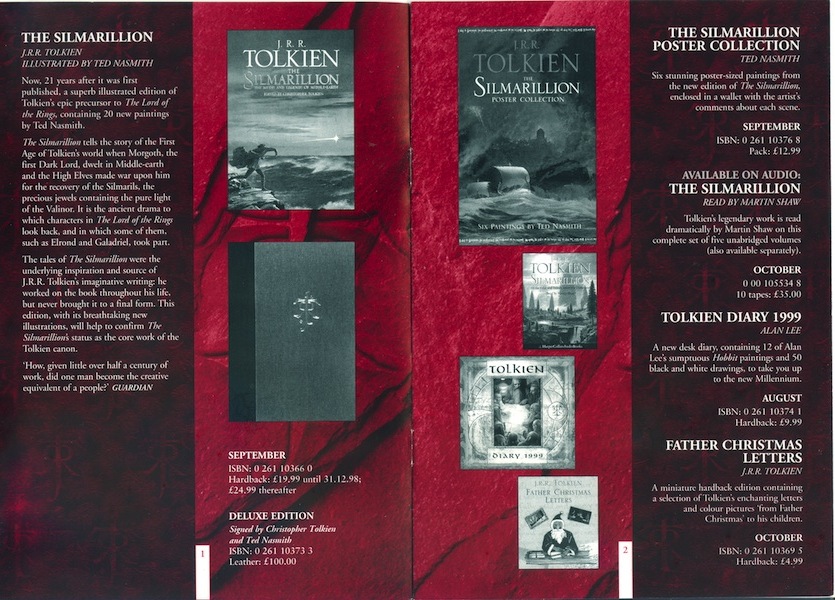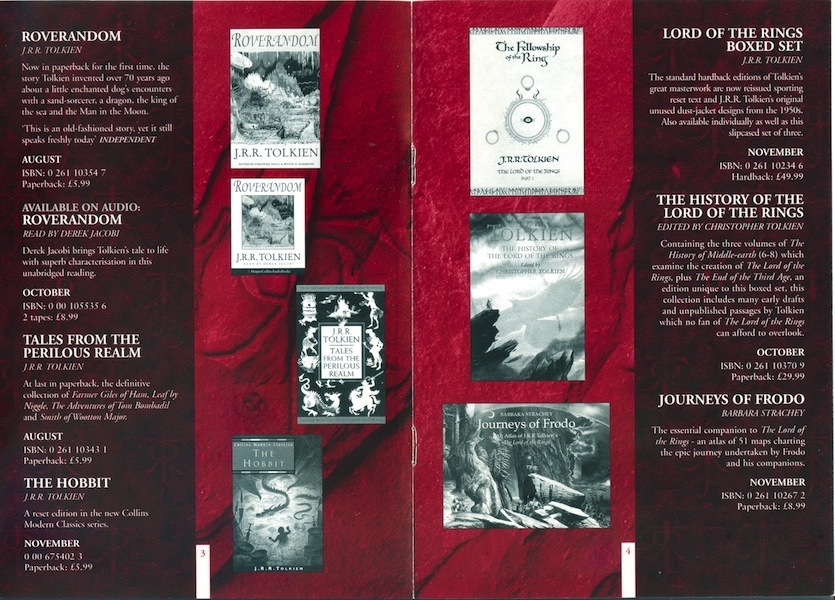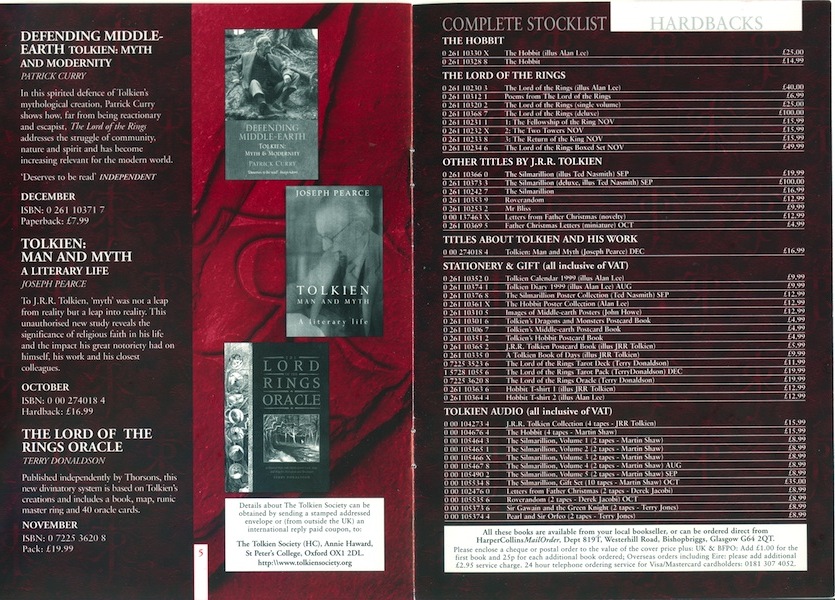 _________________
- Jeremy
---
Card Set bookseller advertisement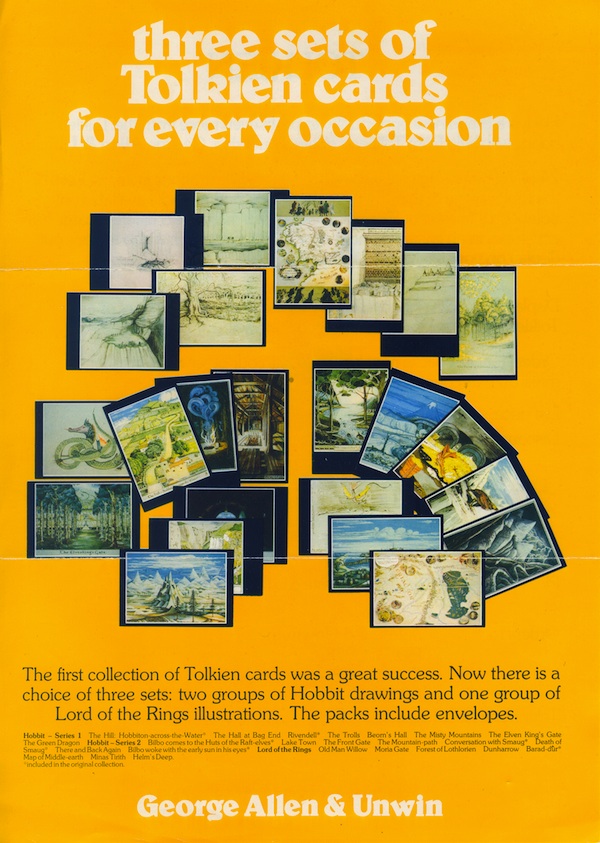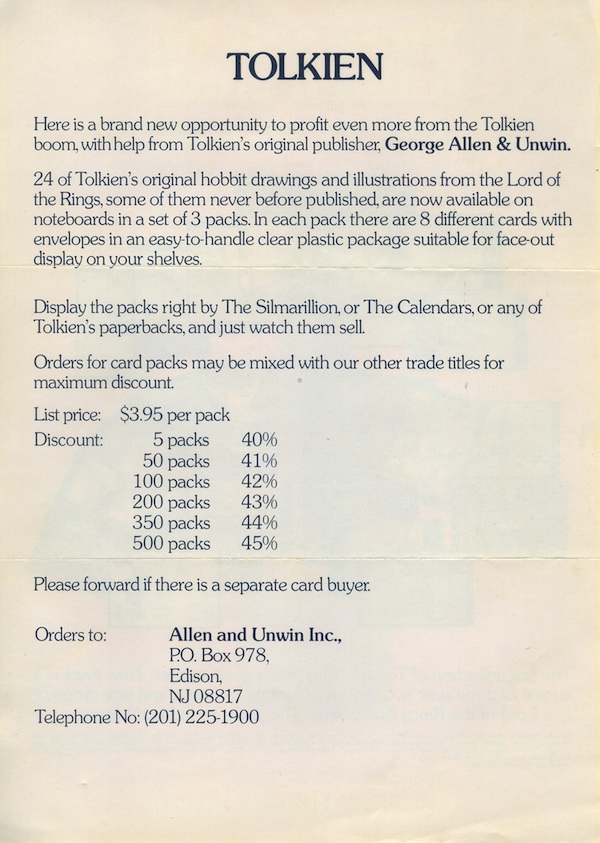 _________________
- Jeremy
---
Waldenbooks (bookseller here in the USA back in the seventies and eighties) ad for Silmarillion release.

Not quite a publisher advert but similar enough I thought I would include it when I ran across it.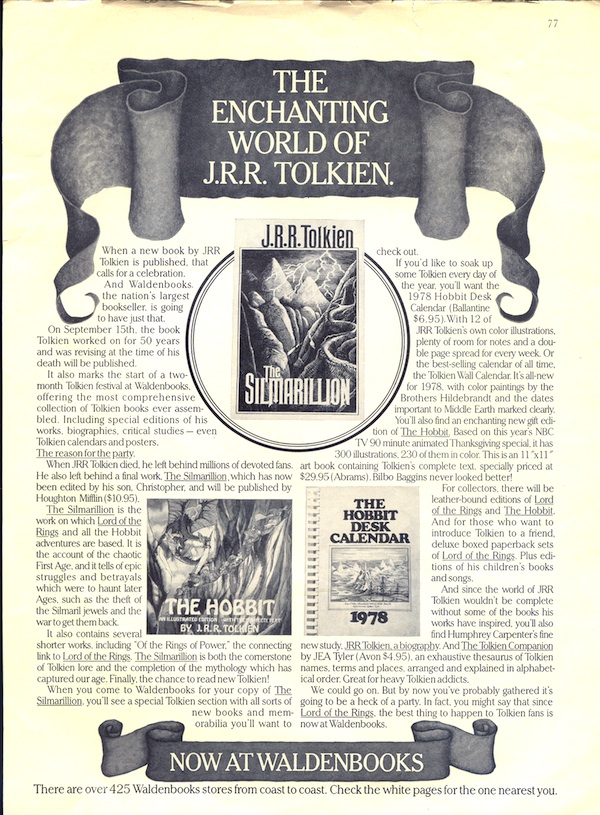 _________________
- Jeremy
---
Unfinished Tales mini catalog (pre-release) from Houghton Mifflin to booksellers. Weird folding pattern that didn't scan well, might include a photo soon that shows what order the panels go when you open it up.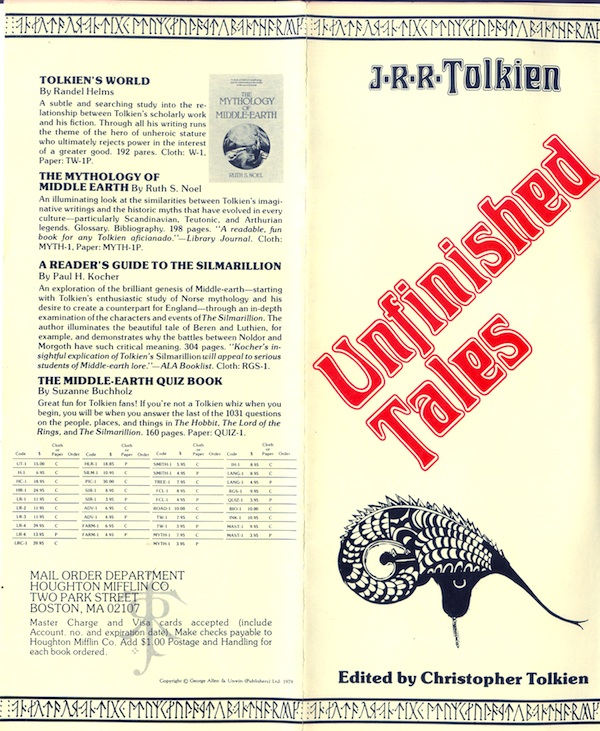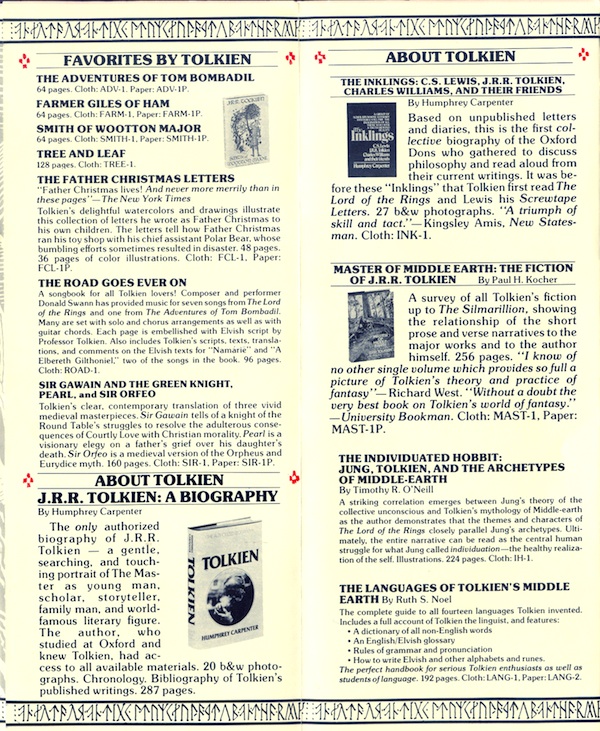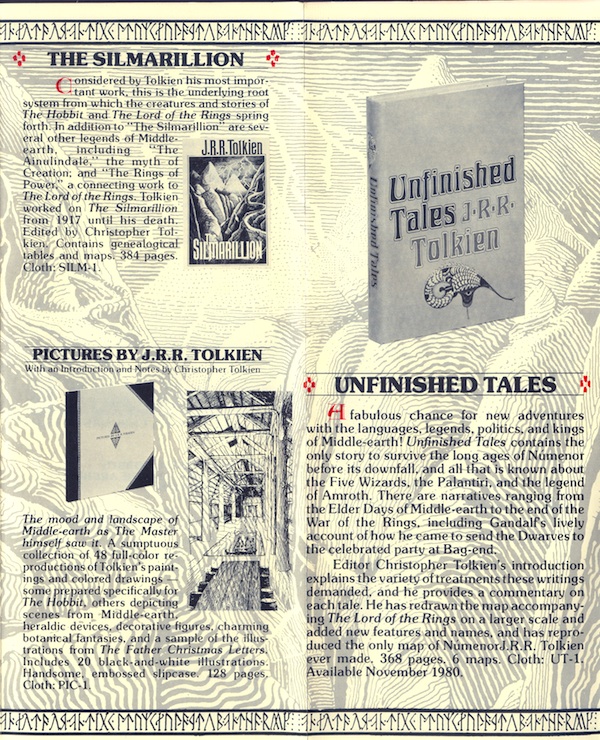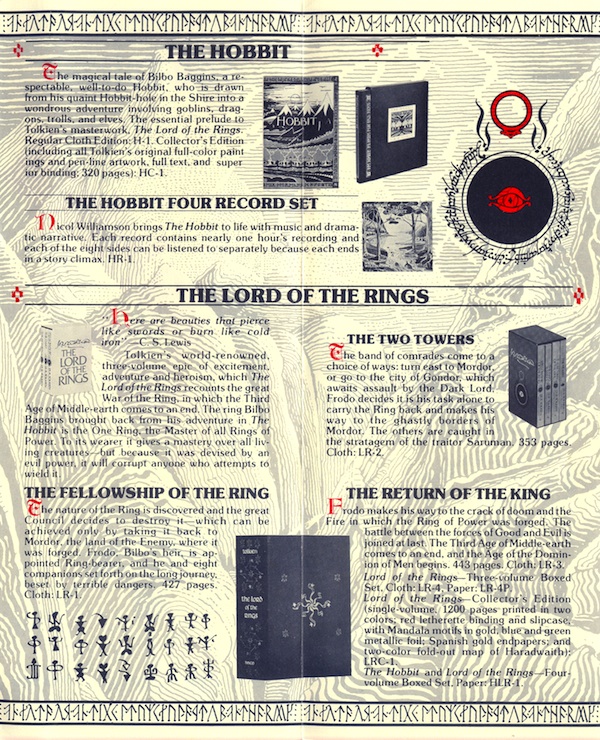 _________________
- Jeremy
---

Seller: popugai (2486)
Ended May 23, 2015
£126.00
[18 Bids]
Anybody have any idea when this was issued, I would guess 1964.
It is included with a set of 1950's UK
Lord of the Rings
.
eBay Item #321754387776

---
Couldn't enlarge the photo to read (but have one of these somewhere).

From memory (may be wrong) it is promotional leaflet/booklet issued with the 2nd Edition of the Lord of the Rings in 1966
---
Could you scan it and post it here?



---
I'll root it out when I get home later today and see what I can do.
By
Deagol


---
I've got one of these. Not at home to check, but my booklist says 1966.
---
Here are the photos.

The leaflet mentions the 3 volumes of the Lord of the Rings at 25s each - so this must be the 1966 Second Edition.

Also I had a GA&U promo letter filed with this leaflet (I think I purchased the leaflet and letter together). The Letter mentions the publication of Smith & Wootton Major in November - so this dates the letter to 1967. Whether the leaflet and letter were issued together:- Not sure on that one.

Anyway, 1966/67 seems to be the timeframe.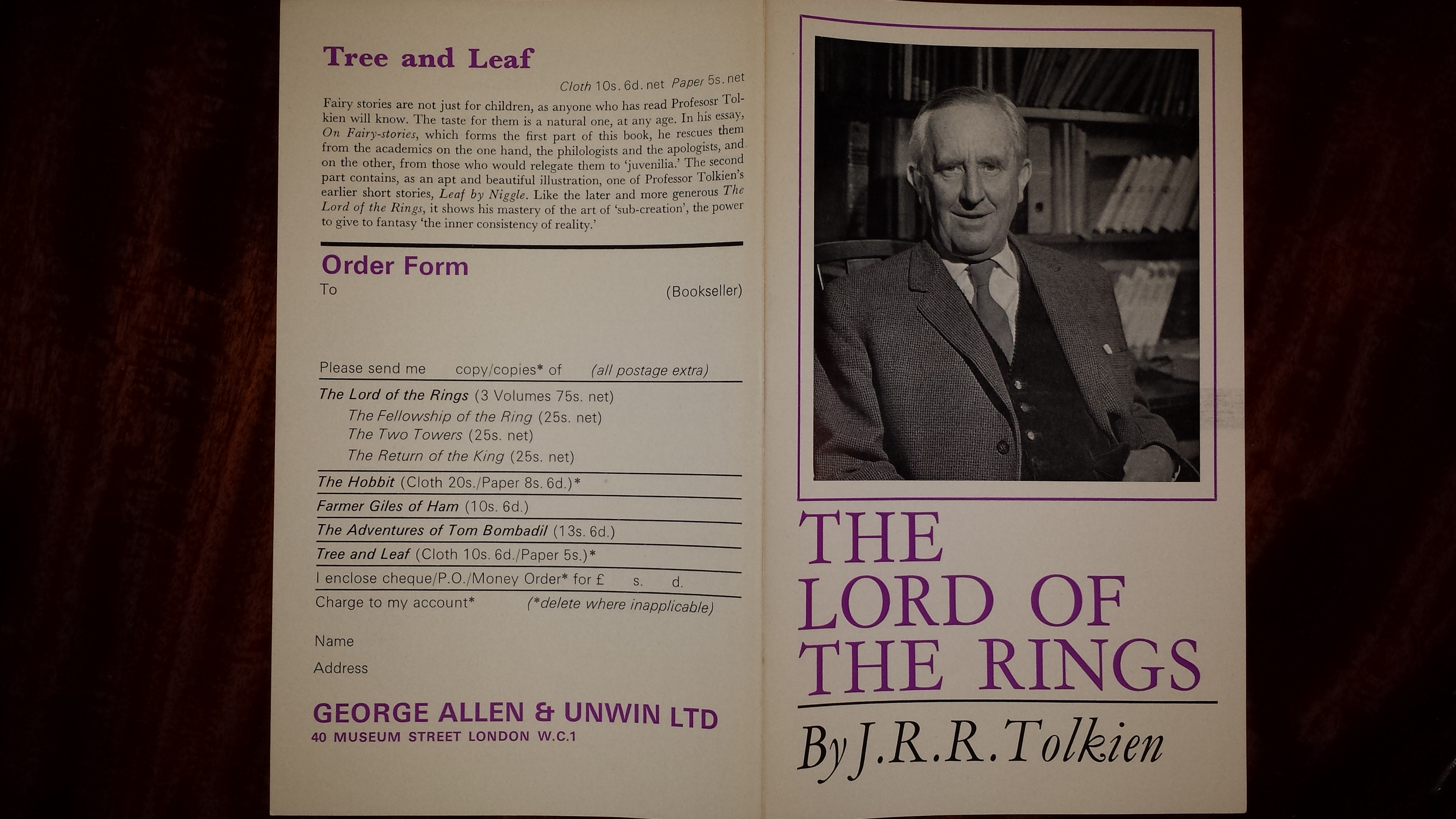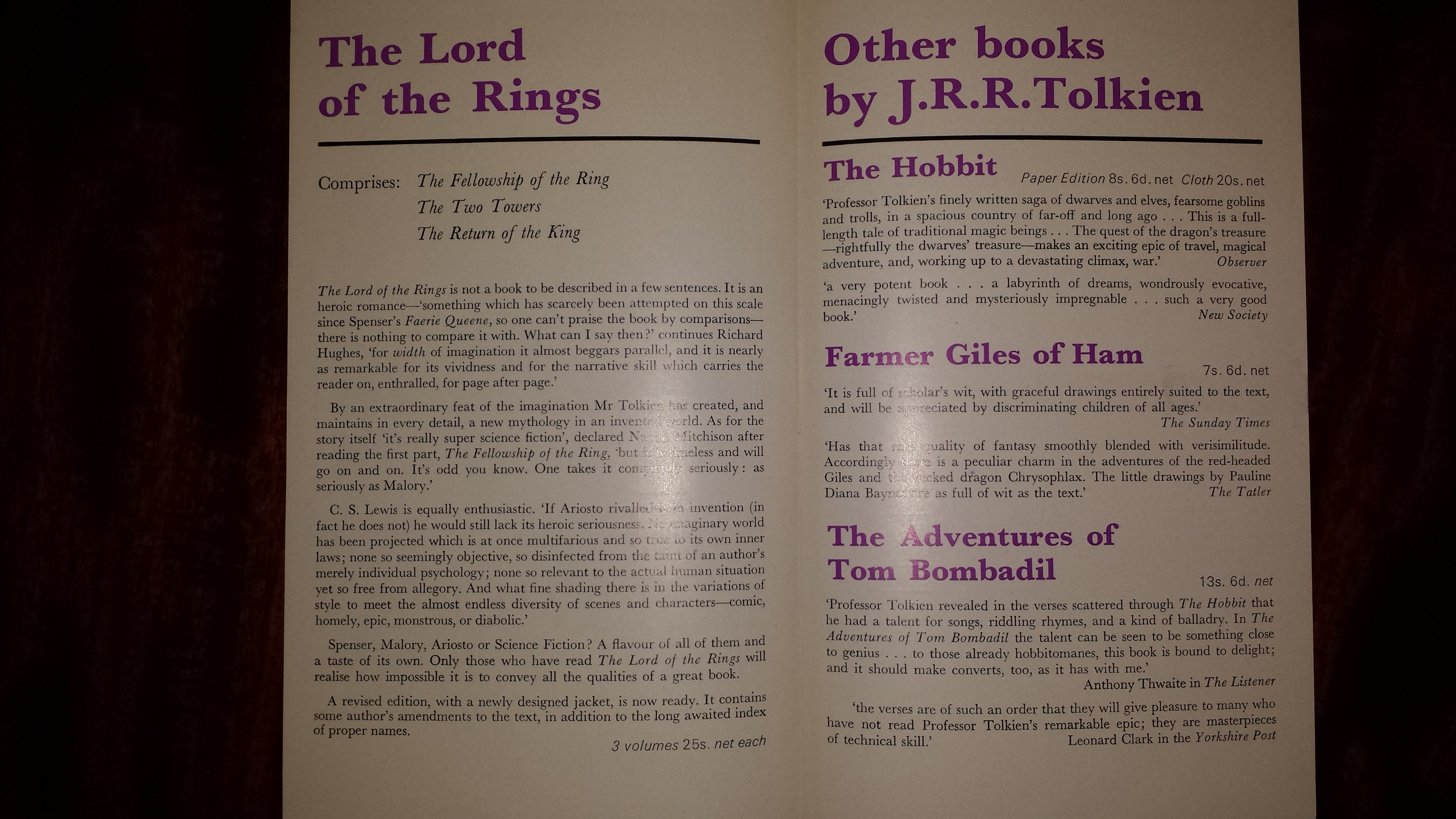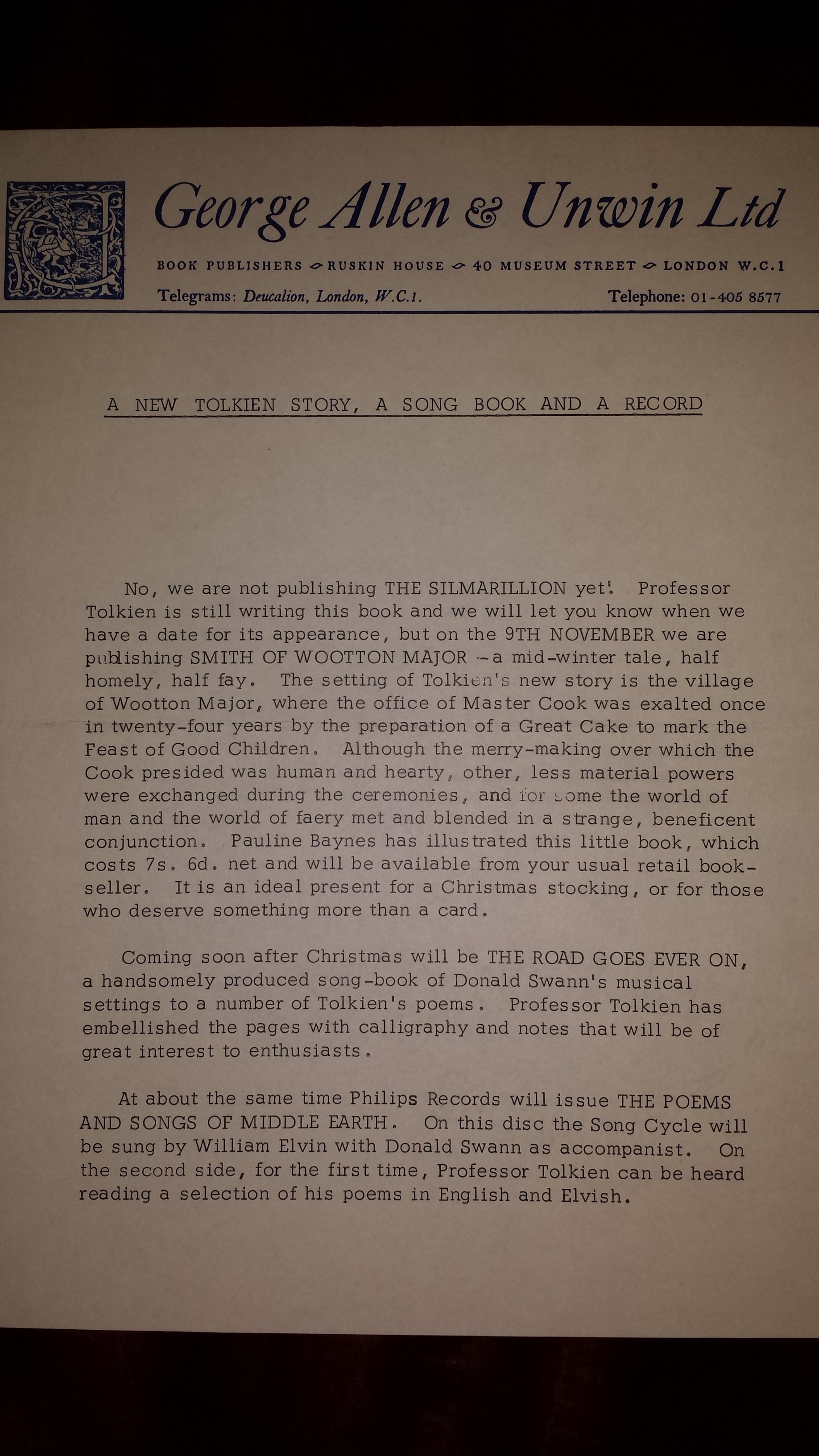 (1)
2