Confused by movie tie-in editions
1
(2)
3
By
Turambar


---
Mine just turned up too. 13th impression - same as yours?

I've also a 2013 A-format on order, so we'll see what turns up.
By
gololo


---
Hello everybody,
I have another question regarding the Tie-In/Movie-reated editions.
I got myself a copy from HaperCollins (ISBN: 9780007487295) and then I got a DelRey edition (ISBN: 9780345534835). I have added 2 small pictures I took of the covers.
And yet again, recently I've seen in Amazon.com/co.uk/.es what seems to be a 'new edition' with the same ISBN as the second one: 9780345534835; but with a different cover. See this link for example:
http://www.amazon.es/The-Hobbit-There-Back-Again/dp/0345534832/
To add more confusion, Amazon says this "new" edition was released: 18/09/2012; which cannot be ok, since this cover design was released for the 2nd movie, if i'm not wrong....


Now I'm confused as I'd like to complete all the movie-related covers little by little, and I am not sure if I should order this one, as I am almot 100% sure Amazon will send me a copy with the old cover ¬_¬
Can anyone shed any light on this?
PS. Check out this link where I keep track on my Movie-related editions:
http://hobbit.gololo.es/hobbitmovie.php
Can anyone help with the Korean edition?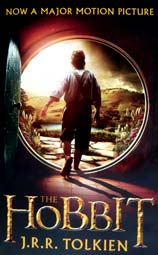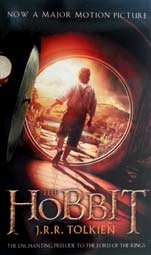 By
Khamûl


---
Amazon says...
I think this is at the heart of your problem(s)!

BH
_________________
You drive a hard bargain – you can have it for £10 all-in – one consolation (for you) is that you do not have to hear the cries of my children, for bread...
By
Stu


---

Khamûl wrote:


Amazon says...


I think this is at the heart of your problem(s)!

BH
Well that and collecting movie covers :) The 'Desolation of Smaug' is in the top five worst movies I have ever seen. And I don't mean because it has no real Tolkien content, I mean because it is just an utterly terrible example of the 'art' of film making. Only George Lucas could have made more of a mess. Looking forward to someone doing a three hour fan edit (of the Hobbit story) from the nine hours of crap that PJ will have randomly thrown at the screen by the time the third one comes out.
(Note to gololo - Nothing wrong with collecting those covers, really - I just felt the need to vent about the movie, having had the misfortune of seeing it last week. My expectations were low and it delivered in spades)
By
Deagol4


---
The 18/9/2012 date is probably the date of the original release of the film edition with the Bag-End doorway cover rather than the date for the Smaug eye cover. Possibly due to the previous database record being only partially updated.

The databases that drive sites like Amazon are chock full of errors, for instance, a lot of the current HarperCollins paperback editions on Amazon claim to be in French!
1
(2)
3