(1)
2
---
Hey all,
So I'm rather new to all of this. In my searching and obsessing over my newly forming Tolkien collection, I've noticed that there are two ISBNs floating around for what seem to be the Super Deluxe edition of The Children of Húrin Super Deluxe edition that was released in October of 2007. Of course, the very reliable one is the one listed as
9780007252244
.
Then there is this other one that is listed only on third party sellers like AbeBooks, Ebay, and Amazon as 0007275390. The only image that ever appears with this is the same stock photo of the Super Deluxe edition, but the price is MUCH lower and the release date is listed as December of 2007.
So--does anybody know what's going on here? Is this some kind of hoax?
Thanks!!
By
Khamûl


---
_________________
BH
You drive a hard bargain – you can have it for £10 all-in – one consolation (for you) is that you do not have to hear the cries of my children, for bread...
---
Huh.

Well isn't that profoundly frustrating. I wonder what would cause that kind of a glitch and why it wouldn't be fixed.

Thanks for linking to that discussion!
By
Deagol


---
Ordered a copy out of curiosity. "Not as described." Returning it at their expense today!
---
Im collecting "the children of húrin'' editions. I have here the first edition 1th print and 2th print. Someone here have others prints? perhaps the 3th and 4th?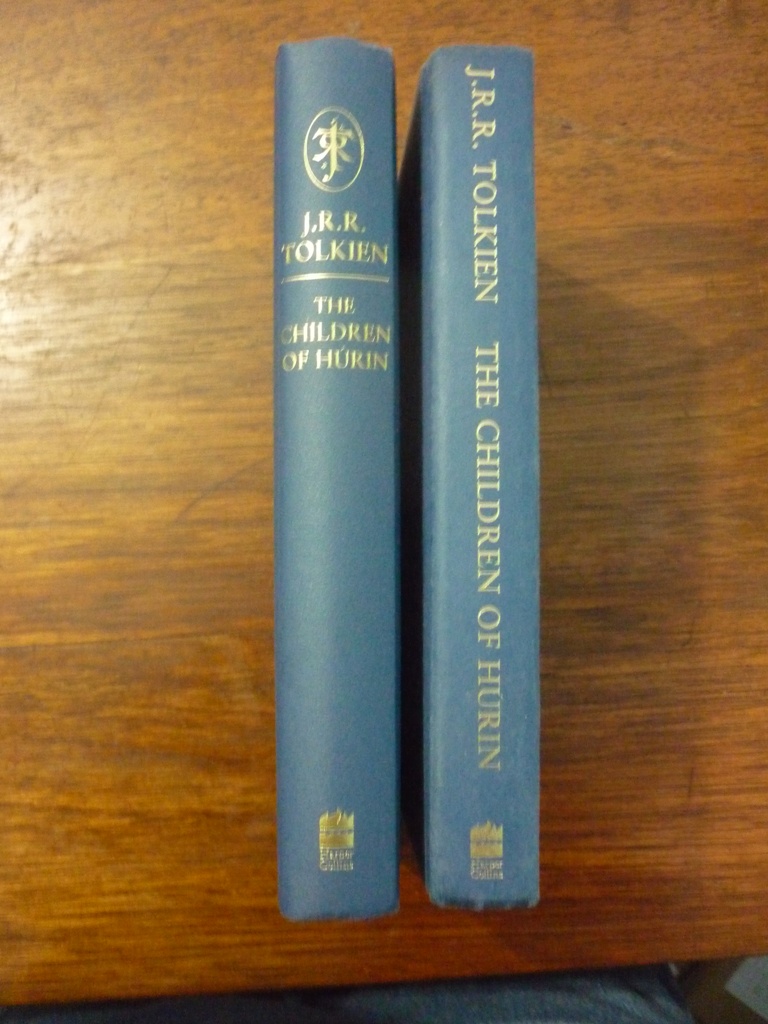 By
Findegil


---
Might we see photos of the title-page and the back of the title-page of the 2nd printing? These might offer a clue. Also, are there any extra marks or indentations on the lower (back) cover of the binding of the 2nd printing?

Wayne & Christina
---
Here is the photos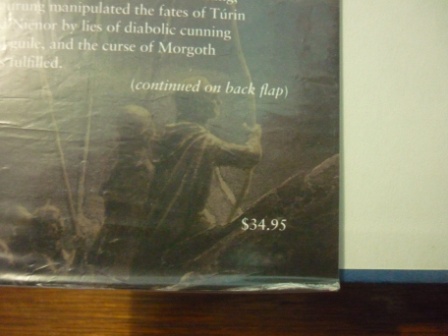 ---
And here is the page that you ask.
I hope have my name included in your new J.R.R.Tolkien descriptive bibliography. Hehhe

Eduardo Stark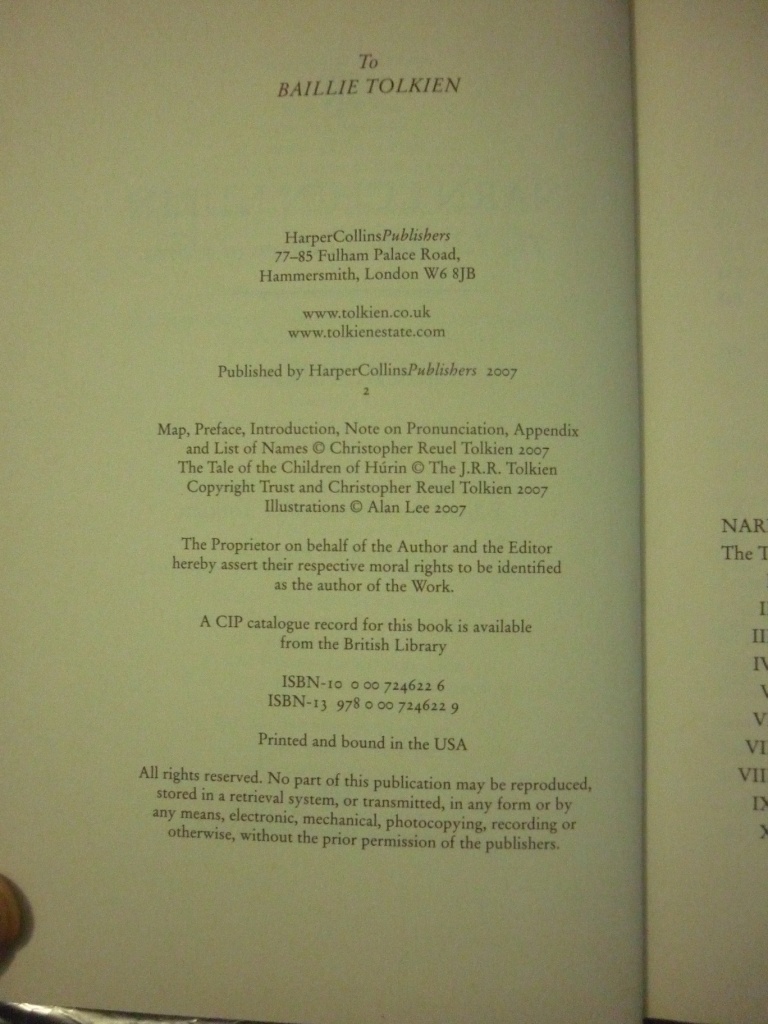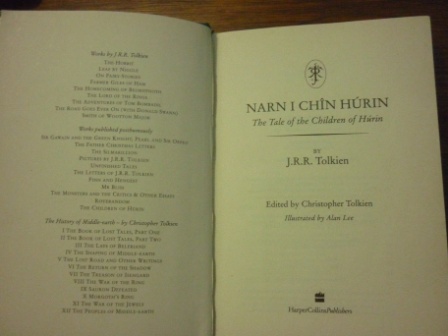 By
Stu


---
Eduardo, you may wish to collect the Australia/NZ (HarperCollins) 1st Print. It is distinguishable from the UK 1st due to slightly different material for the boards and the printer is listed as "Printing Express, Hong Kong". Otherwise it looks like the UK 1st.
_________________

(1)
2