1
(2)
3
4
---
Im collecting "the children of húrin'' editions. I have here the first edition 1th print and 2th print. Someone here have others prints? perhaps the 3th and 4th?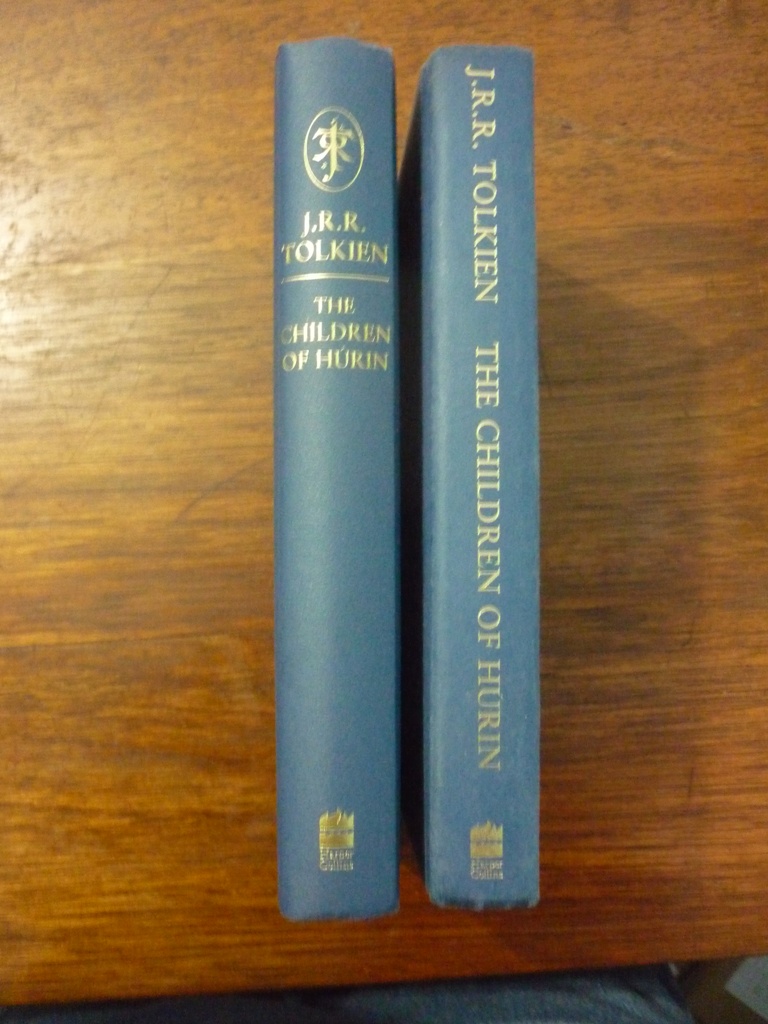 By
Findegil


---
Might we see photos of the title-page and the back of the title-page of the 2nd printing? These might offer a clue. Also, are there any extra marks or indentations on the lower (back) cover of the binding of the 2nd printing?

Wayne & Christina
---
Here is the photos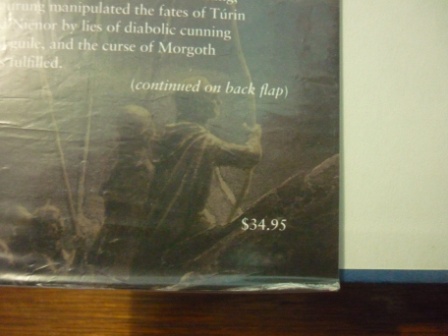 ---
And here is the page that you ask.
I hope have my name included in your new J.R.R.Tolkien descriptive bibliography. Hehhe

Eduardo Stark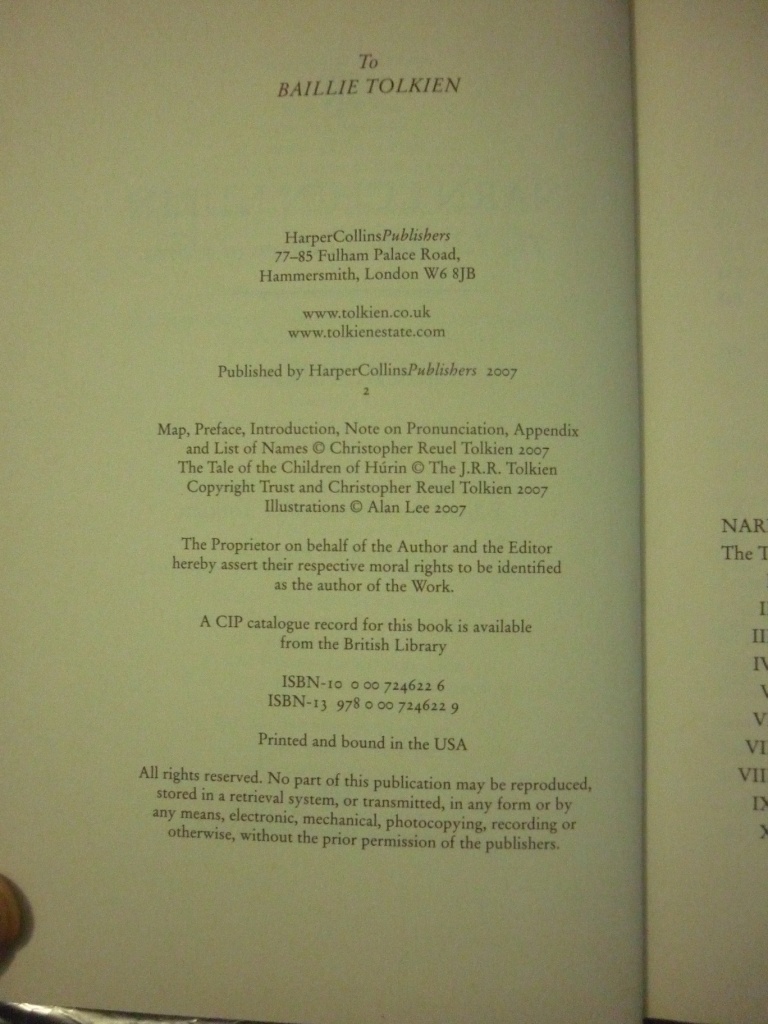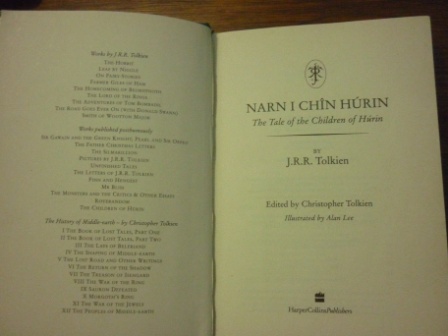 By
Stu


---
Eduardo, you may wish to collect the Australia/NZ (HarperCollins) 1st Print. It is distinguishable from the UK 1st due to slightly different material for the boards and the printer is listed as "Printing Express, Hong Kong". Otherwise it looks like the UK 1st.
1
(2)
3
4