100 years of Allen & Unwin: 1914-2014
By
Trotter


---
"
Today we celebrate a hundred years of Allen & Unwin – a whole century of publishing "Books that matter"!

On the 4th of August 1914, the same day that England declared war on Germany, Stanley Unwin opened up shop as George Allen & Unwin on Museum Street in London, and an incredible history of publishing was born
."
http://www.thingsmadefromletters.com/ ... years-of-allen-and-unwin/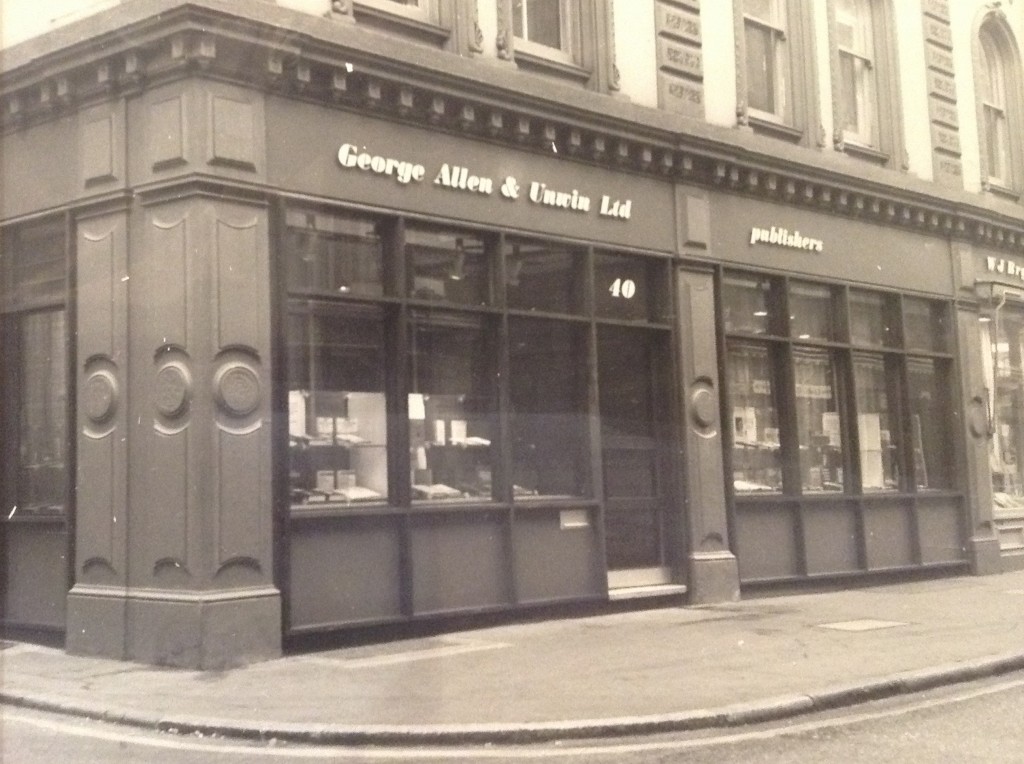 By
Stu


---
Sadly only the Australian ex-subsidiary remains (A&U), so the 100 years thing is a bit of a stretch. GA&U was consumed by the [utterly evil] Rupert Murdoch empire. Australians do "evil magnate" better than anyone else.