Lord of the Rings + Reader's Companion Set
---
I have the recent 4-hardback LoTR + Reader's Companion 60th Anniversary boxed set. I've been looking for the 50th Anniversary set for some time. I know it's been stated in a forum here before that the 50th set isn't all that rare, though I only see a couple a year on Ebay and elsewhere. If anyone is selling, let me know.

Anyway, my question is: are the boxes from the 50th and 60th Anniversary sets identical? I know the books are different, but I'm wondering about the box.
By
Trotter


---
The boxes are the same size, but the text colour and position on the box is slightly different between the two sets (50th on the left in the pictures).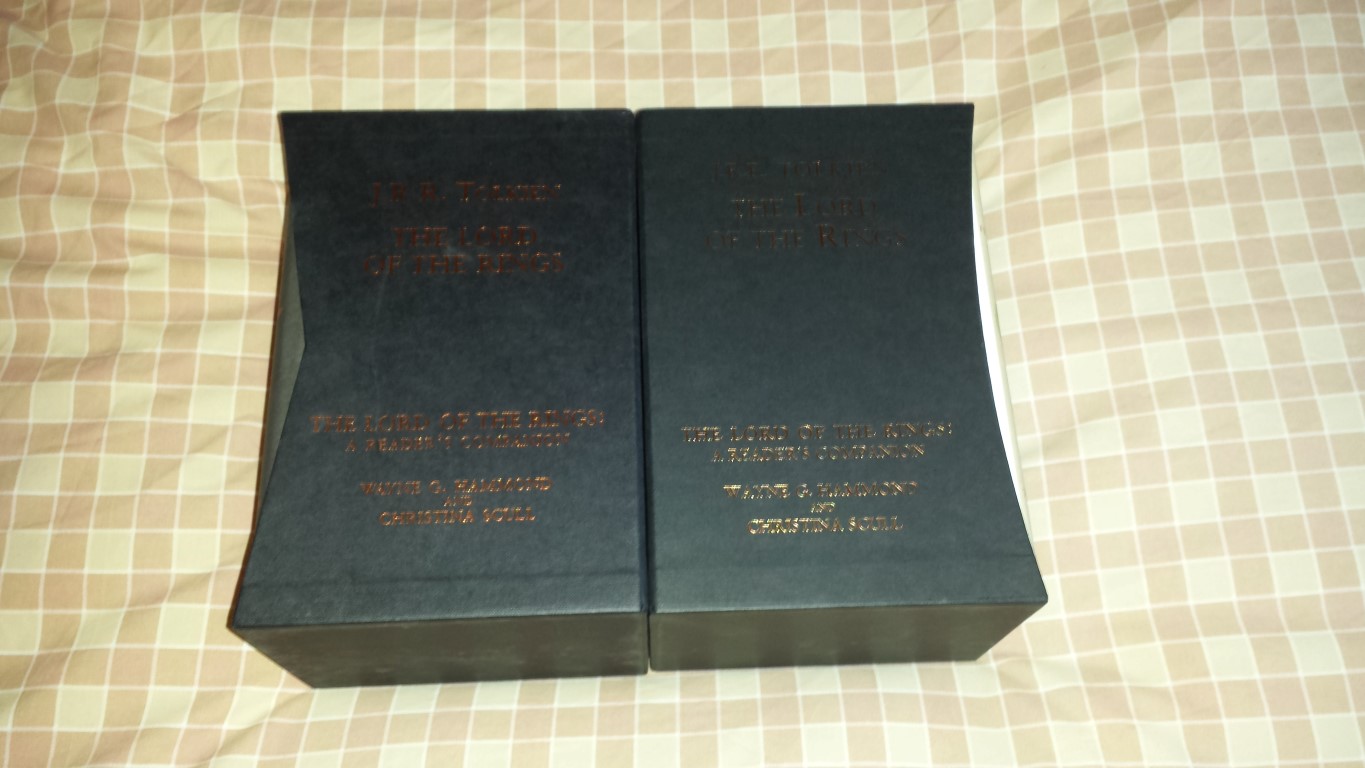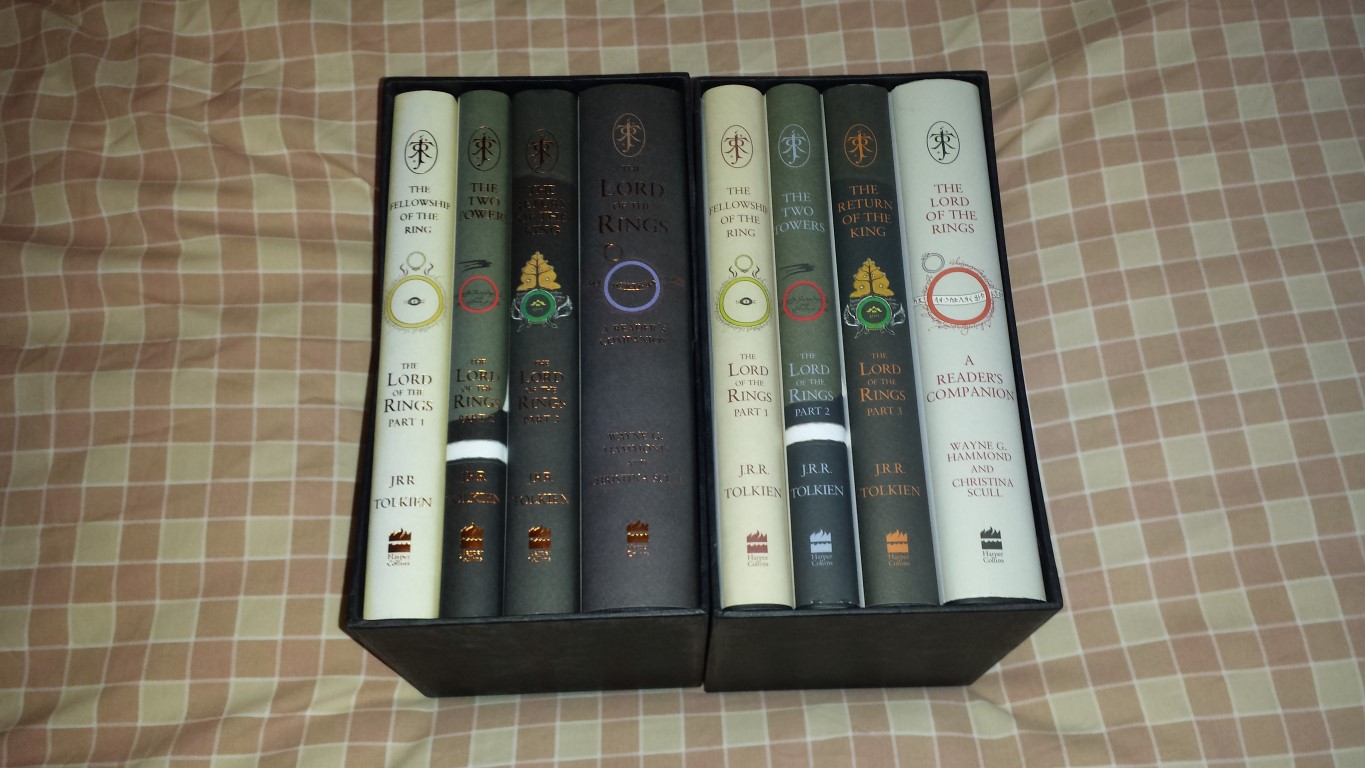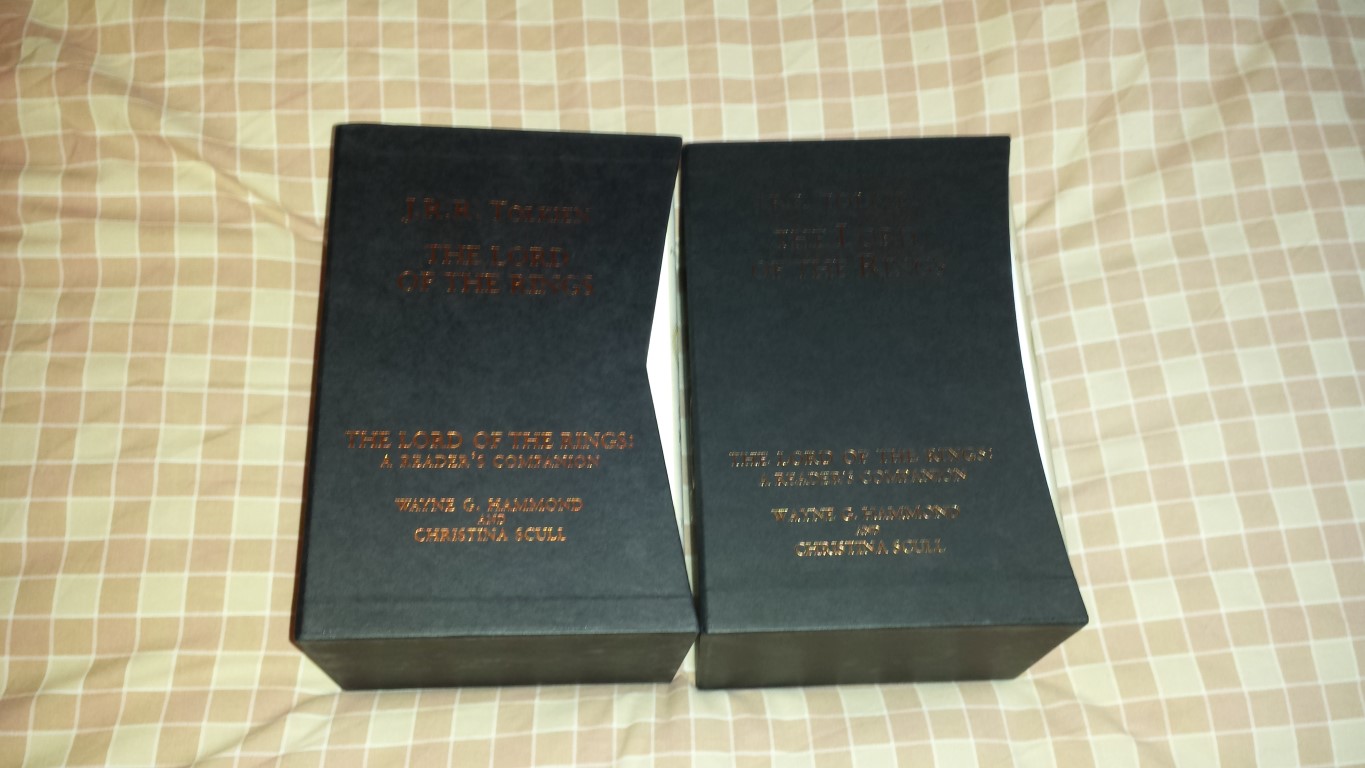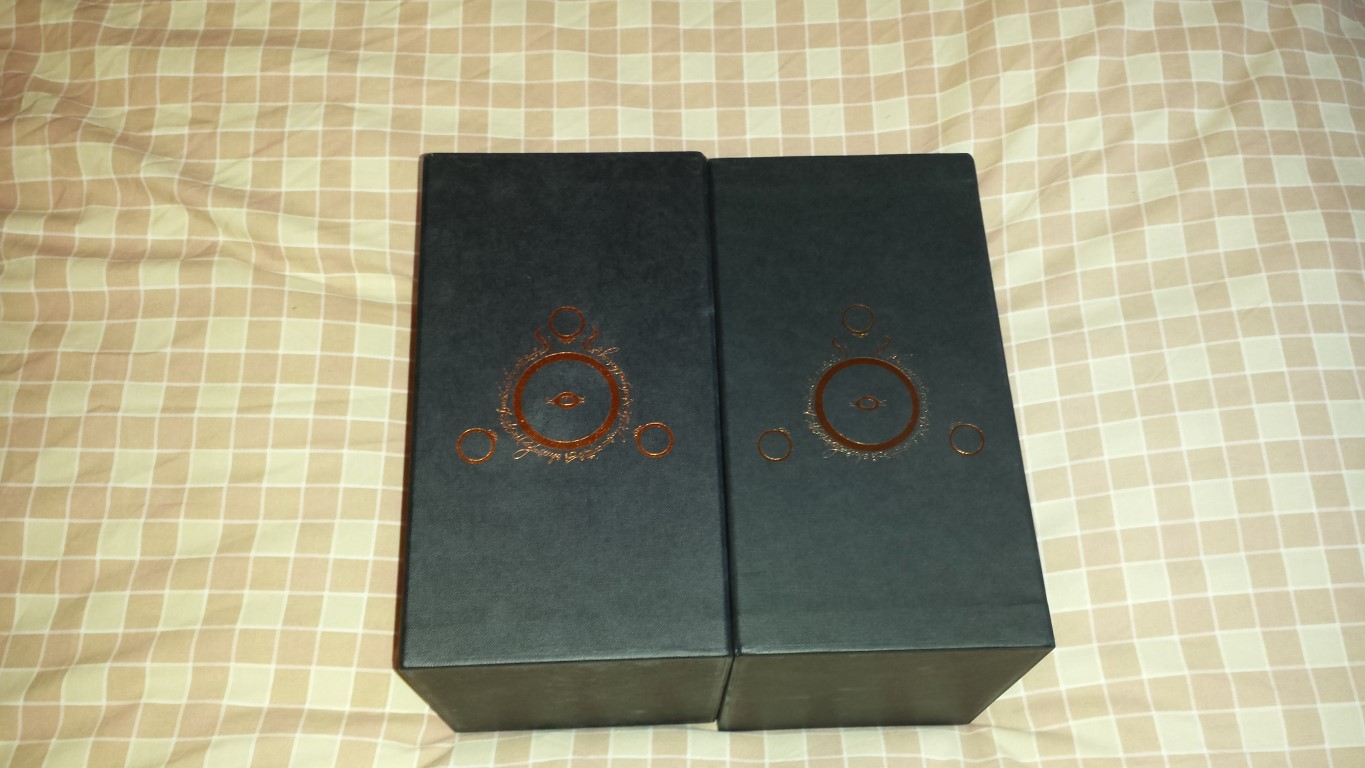 ---
Thanks for the pictures Trotter. I notice also that the sides at the opening differ as well: angled for 50th, curved for 60th. I guess I can't cheat by buying the older books separately and putting them in a newer box!
_________________