---
Small favor to ask if there's anyone out there willing and able to lend a hand... I just purchased a signed calendar by Cor Blok but the signature looks a bit sketchy to me. Does anyone own anything signed by him? Could I possibly pm someone a picture of the signature and ask you to compare the two? I would really appreciate any help anyone can offer. Thanks!
By
Stu


---
If you PM it to me, I can take a look. I have the signed slipcased book with his signature.
---
Thank you Stu for your help! With a first comparison it was hard to tell whether or not the signature I have is real or forged. Although there is not, of course, too much to be gained from forging a Cor Blok signature, I'm still curious. If anyone else has a signed item of his and would be willing to compare it with mine and give feedback, I'd be grateful. I'll attach the signature I have here.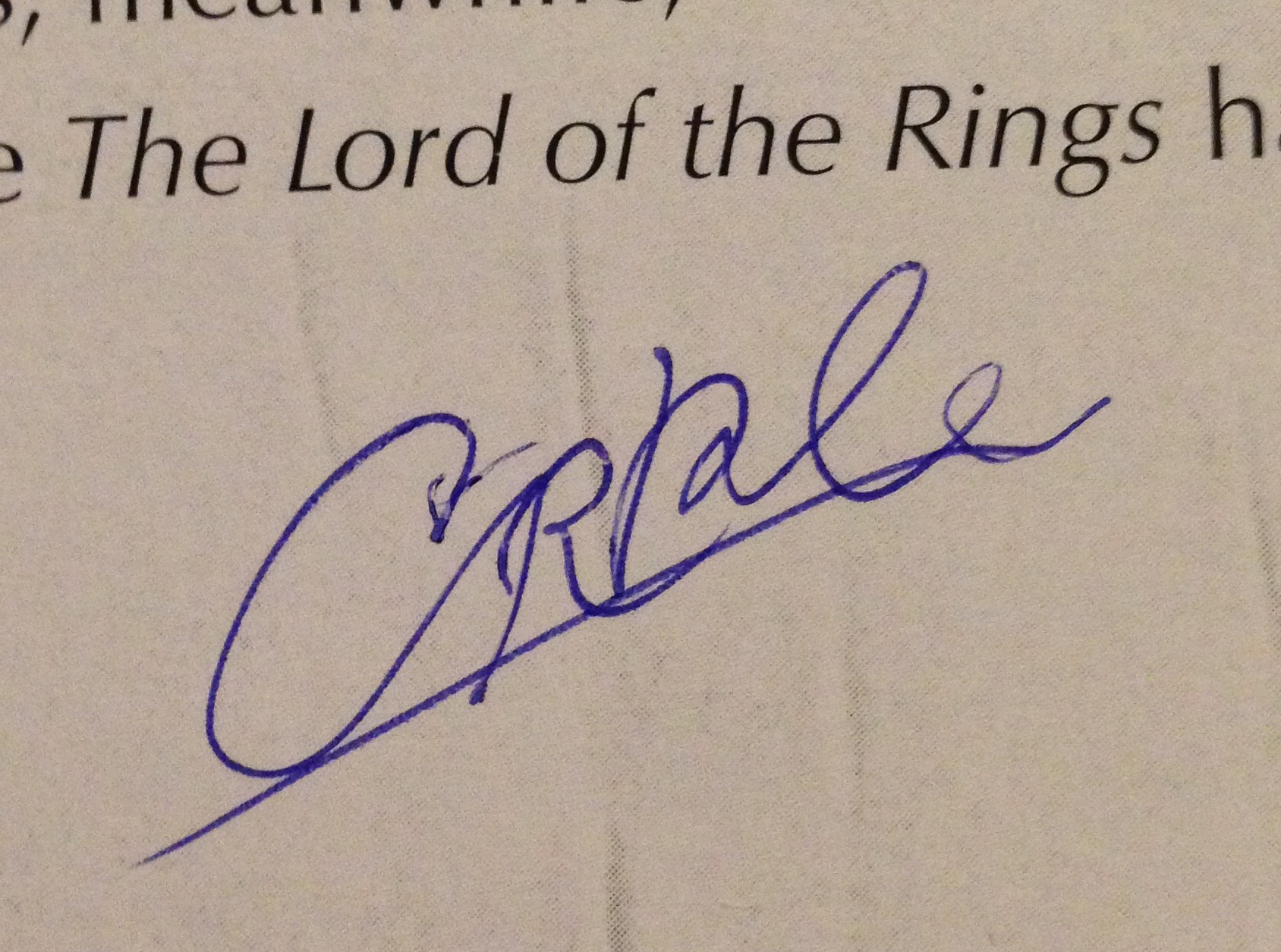 By
Trotter


---
I only have one Cor Blok signature to compare this with, which is in the signed slipcase of Tolkien Tapestry, they do not look that similar but I can't add more than that. You need to have looked at lots of signatures to even stand a chance of being able to detect fake items.

Additionally, you are right in that I can think of no gain to be had from forging Cor Blok's signature.
By
Tolkieniano


---
I've had guest Cor Blok for a week last September during my event Hobbit Village. He signed books and prints. I copy here some photos.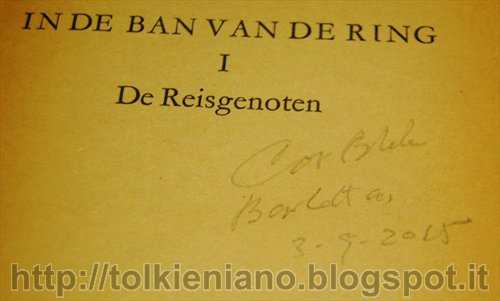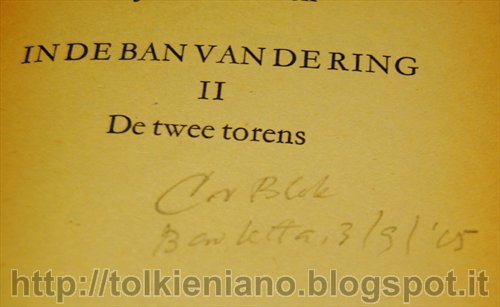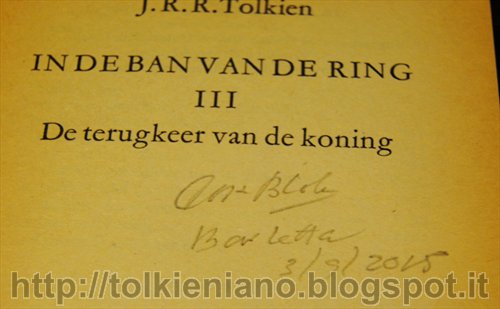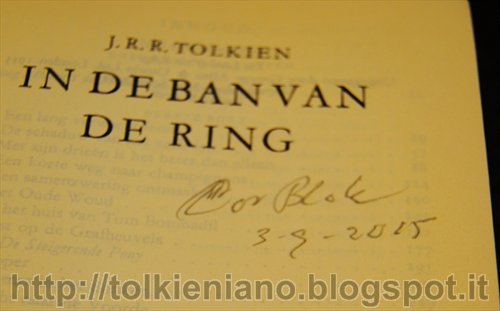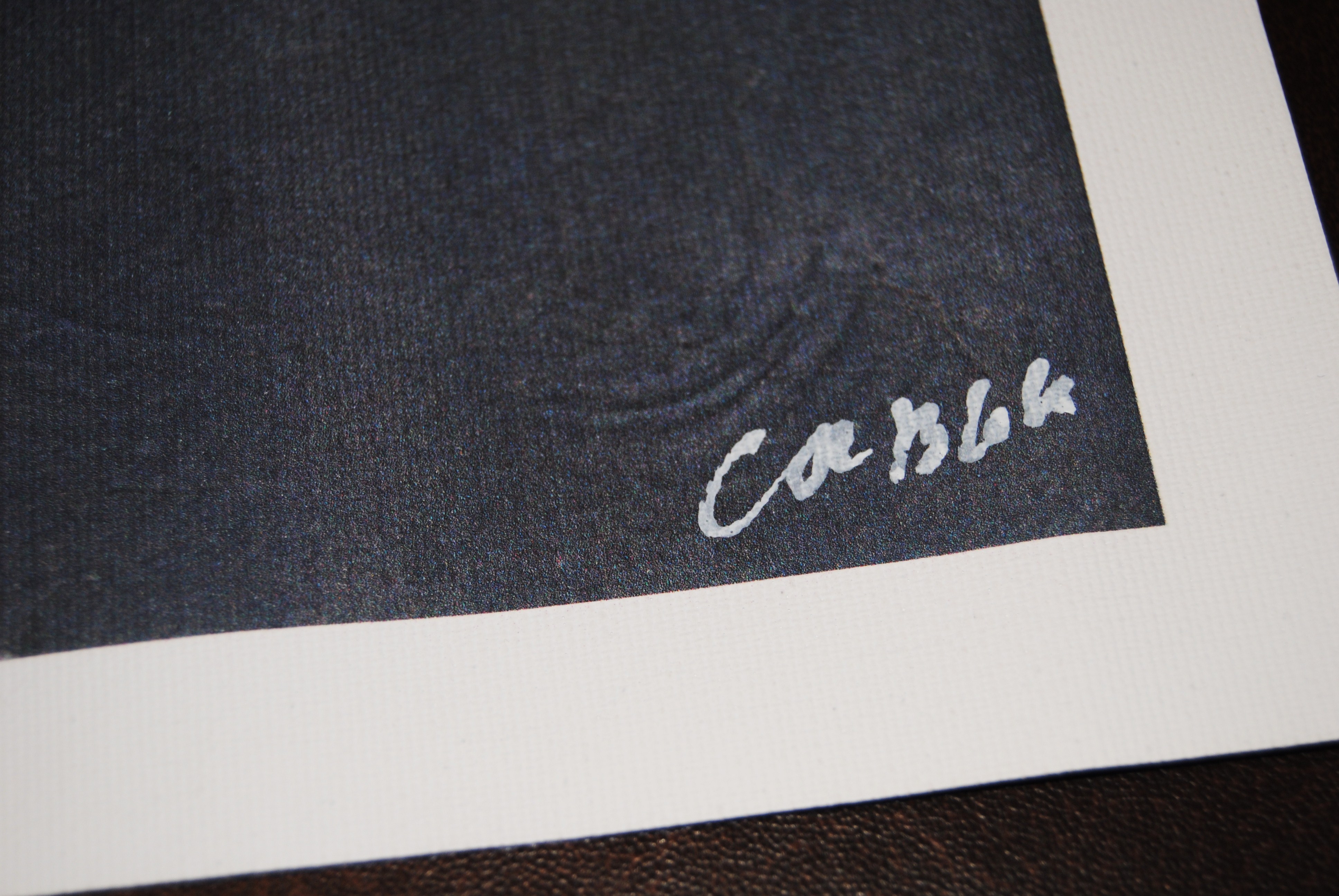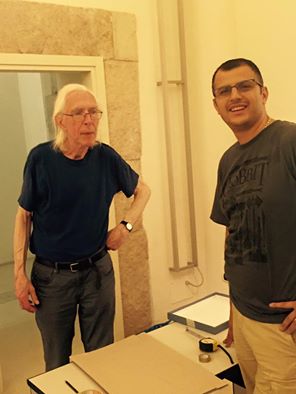 _________________

---
Thank you both for your input!

By
dis


---
Rene van Rosenberg of the Tolkien Shop (
www.tolkienshop.com
) in the Netherlands is the expert on Cor Blok. He should be able to help you.
_________________