M. Blackburn 'Middle-earth Map' Poster
By
Berelach


Feb 6, 2017
---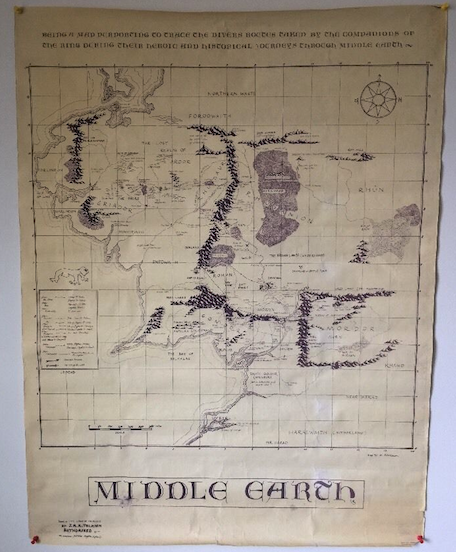 From the Beyond Bree "List of Tolkienalia" (1992), page 22:

"MIDDLE EARTH": top, "BEING A MAP PURPORTING TO TRACE THE DIVERS ROUTES TAKEN BY THE COMPANIONS OF/ THE RING DURING THEIR HEROIC AND HISTORICAL JOURNEYS THROUGH MIDDLE EARTH -". Center - map. Bottom, "MIDDLE EARTH"; left corner, "Based on THE LORD OF THE RINGS/ BY J.R.R. TOLKIEN' AUTHORISED by -/ The American Publisher Houghton Miflin [sic] Co."; right corner, "Bruin Inc, Publisher/ 342 Madison Ave, N.Y., N.Y."; 3-color, no date, 30x40".

The footnote says that there is a photocopy of one in the Hunnewell collection. I can inquire if he remembers anything else about it, if you like.
Thanks
Urulöké
! Much appreciated!

Yeah, if it's not too much trouble, I'd be very grateful if you inquire.
I asked, he will try to get back to me soonish (maybe a week or so). He did have a good suggestion to dig deeper into the Yellowskin books of Tolkien fanzine history, where I found a tantalizing mention was made in "Green Dragon" issue 4 in March 1968. I checked my copy, which discussed the TSA maybe getting a map poster (very large, multi color) that shows the routes of the Fellowship. Sounds like a match, but not 100% definitive. Still, as the first mention of a map poster like this, it seems likely it did *not* exist in 1966 - late 1967 or early 1968 seem more probable.

I will hopefully have more info.
Here is the relevant text from Green Dragon #4 (March 1968):
This is an enlarged version of the map in the hardcover LotR with additional color overlays and the routes of all the characters marked on it. Unfortunately this is on VERY large paper which would stick out of the mailing tube by about one inch. Now the map does have a very large white border so that one inch could be trimmed or folded over for mailing with small loss.
That definitely sounds like it. I guess maybe some were made without the color overlays?
Attaching the color map images here as I think they are useful. I don't think the colored sections were "overlays", it appears that the map was drawn with color forests (green) and water (blue) at the least, and then some black and white copies were made off the color originals...?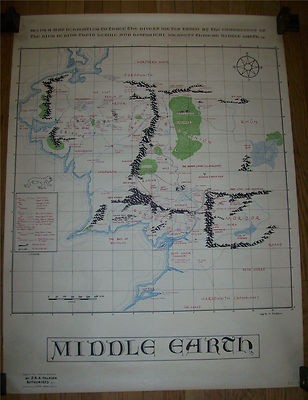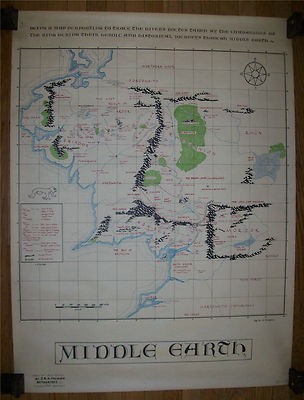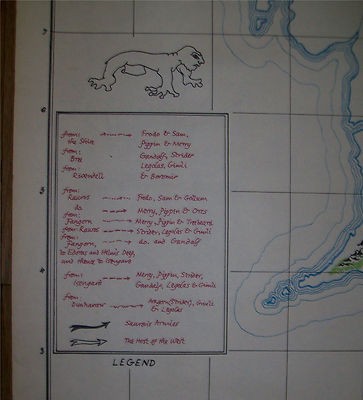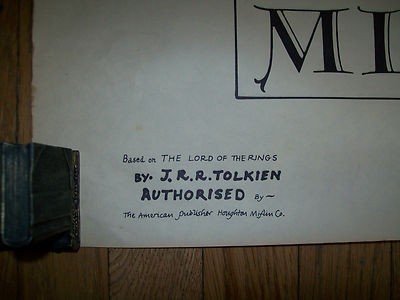 D B de SP

Dear Jeremy Edmonds
I very recently registered with The Tolkien Collectors Guide.
I chose you as an initial contact in the discussion forum section as you have been involved since 2006, are a collector and hopefully will be a good starting point for advice.
By way of introduction I am the 'artist' who produced 3 LOTR posters in 1969 -71 namely Gollum, Gandalf & Shadowfax. due to a major house move recently to my delight I discovered I still have my original artwork for these 3 posters.
I am looking to possibly auctioning or selling them and hence am researching different avenues including this site.
I would be most grateful if you would contact me to discuss this further and give some advice as to how I should proceed with this quest!
I see you are in the States but I am based in the UK in Surrey & Devon.
My contact details are below and I would be grateful if you would email me directly or call to let me know you received this post as it is my first !
I look forward to hearing from you.
Kind regards
Count Dominic Bon de Sousa Pernes
email
bondesousa@talktalk.net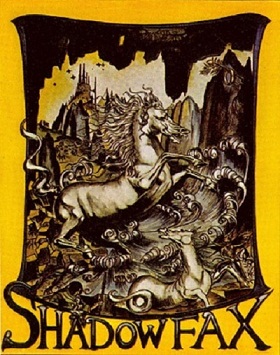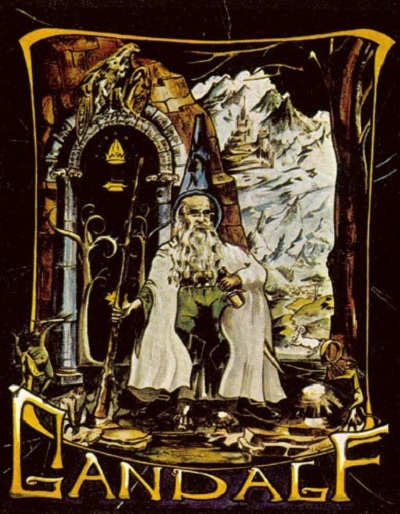 D B de SP

Hi Jeremy
Just checking that my message to you went through... and it seems to have done .
Look forward to your response.
Kind regards
Count Dominic Bon de Sousa Pernes
email
bondesousa@talktalk
,net
[Mod: phone no. and off-topic photo removed]
Load more