Bodleian will publish a book of new Tolkien material to coincide with 2018 exhibition
(1) 2 3 ... 12
---
http://www.thebookseller.com/news/bod ... earths-new-tolkien-507701
A new book of "illustrations, letters and other material from J R R Tolkien's archives that have never before been seen by the public" is scheduled to be published next year.
Tolkien: The Maker of Middle-Earth
by Catherine McIlwaine
Catherine is the Bodleian's Tolkien archivist.
"The publishing division of Oxford University's Bodleian Library is to release a title featuring illustrations, letters and other material from J R R Tolkien's archives that have never before been seen by the public, to coincide with a major exhibition on The Lord of the Rings author in 2018.

Tolkien: The Maker of Middle-Earth, written by the Bodleian's Tolkien archivist Catherine McIlwaine, promises to take readers "far beyond what they know" about the author. New material to be showcased includes draft manuscripts of The Hobbit, Middle-Earth illustrations and paintings by Tolkien, and "letters from admirers including W H Auden, Joni Mitchell and Iris Murdoch".

Samuel Fanous, the Bodleian's head of publishing, said the aim was to create a book that accompanies an "unprecedented" exhibition, but also "to make something that will stand on its own". The Bodleian will be selling the title in all English-language territories, while HarperCollins, Tolkien's long-time publisher, has translation rights.

Tolkien, who was an Oxford professor for 35 years, left the bulk of his archives to the Bodleian. Additional material in the book is from Marquette University in Wisconsin. The exhibition on the author will open at the Bodleian in June 2018
."
_________________
- Jeremy
By
Trotter


---
https://www.thebookseller.com/news/blp ... -overseas-interest-649951
Bodleian Library Publishing (BLP) will release the largest collection of material by J R R Tolkien in a single volume as a companion to an upcoming exhibition.

Tolkien: Maker of Middle Earth launches on 1st June 2018, to coincide with an exhibition of the same name at the Oxford University library.

The exhibition will be the largest exhibition of Tolkien materials, manuscripts, and paintings and maps. It will source pieces from the Bodleian's archive, Marquette University in Milwaukee (Wisconsin) and private collections.

BLP will publish an illustrated hardback and a limited-run collector's edition, signed by the book's contributors, with facsimiles of Tolkien's paintings, manuscripts and maps. A small-format paperback, Tolkien: Treasures, will be released on the same date. Coeditions will be sold through the Edwards Fuglewicz Literary Agency.

BLP head of publishing Samuel Fanous said: "Interest has been strong and we expect to see good coedition sales."
By
Eorl


---
This is something I am very much looking forward to. Thanks for sharing.
_________________
"Crows and Gibbets! What is
the House of Eorl
but a thatched barn where brigands drink in the reek and their brats roll around on the floor with the dogs? You are but a lesser son of greater Sires."
By
Jlong


---
Yeah. That book looks great.
---
While poking around a bit (thanks for the news sharing!), I ran across this book from Bodleian, and I am thinking if it is worth purchasing. Anyone here have it? Does it have Tolkien's maps reproduced in it?
Treasures from the Map Room
£35.00
Product Code: BK2777
A Journey Through the Bodleian Collections
Edited by Debbie Hall
April 2016
ISBN: 9781851242504
"This book explores the stories behind seventy-five extraordinary maps. It includes unique treasures such as the fourteenth-century Gough Map of Great Britain, exquisite portolan charts made in the fifteenth century, the Selden Map of China – the earliest example of Chinese merchant cartography – and an early world map from the medieval Islamic Book of Curiosities, together with more recent examples of fictional places drawn in the twentieth century, such as C.S. Lewis's own map of Narnia and J.R.R. Tolkien's map of Middle Earth." [sic]
https://www.bodleianshop.co.uk/treasures-from-the-map-room.html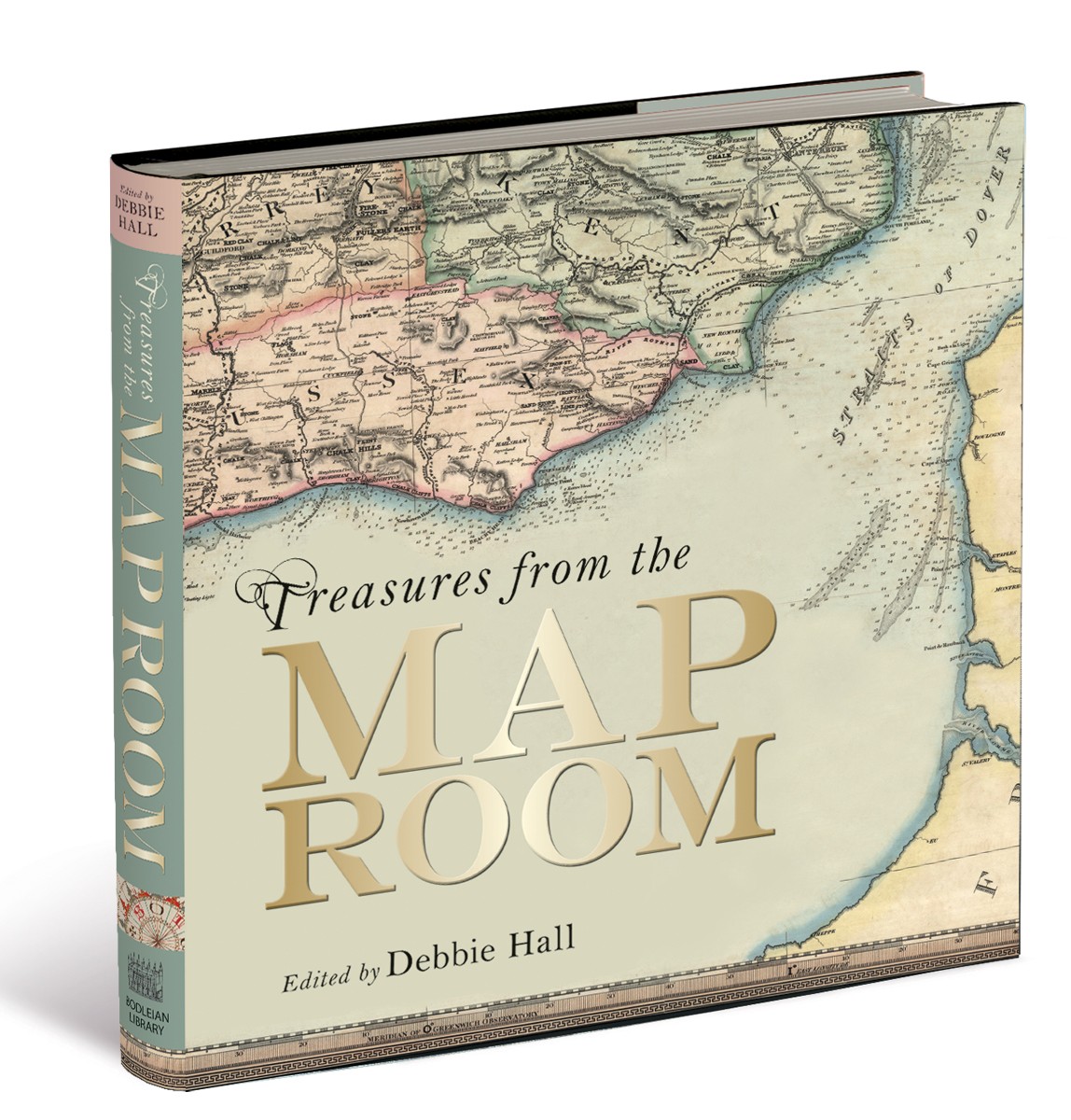 _________________
- Jeremy
(1) 2 3 ... 12