George Allen & Unwin logo
By
Trotter


---
I did a talk at Oxonmoot on George Allen & Unwin and part of that included the logo from the company, which you can see below.

I have also noticed a UK postage stamp from 1929, the £1 Postal Union Congress issue, which has a very similar image, and I am interested in finding out where the original of both of these items comes from.

I will update with any progress but would welcome any ideas.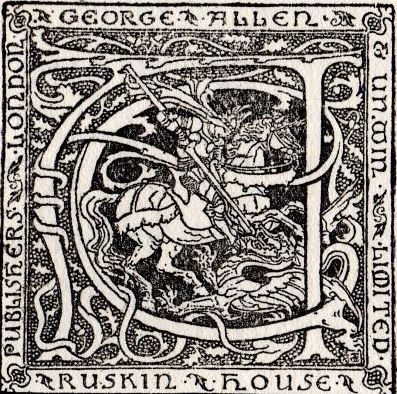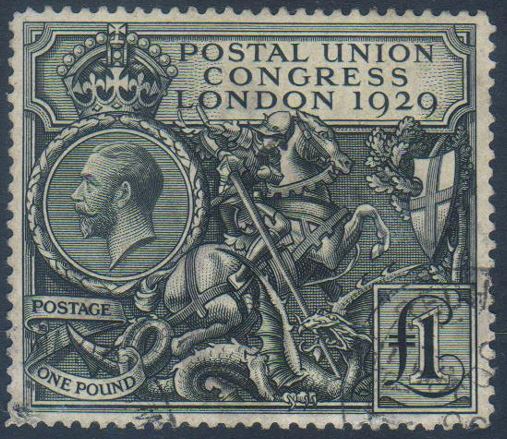 By
Deagol


---
The original version was commissioned by George Allen from Walter Crane. There is a little information about it in Rayner Unwin's history of GA&U. See page 12.
By
Eorl


---
That's St. George and the Dragon. It's a rather common depiction of the medieval account and most commonly has been used on British Sovereigns since 1817.
_________________
"Crows and Gibbets! What is
the House of Eorl
but a thatched barn where brigands drink in the reek and their brats roll around on the floor with the dogs? You are but a lesser son of greater Sires."