---
On December 31st, 2017 the State Committee for Information Technology and Communications of the Kyrgyz Republic puts into circulation a series of five Kyrgyz Express Post postage stamps: "The Anniversaries of Great Personalities".

In 2017, humanity celebrates the jubilee dates of great personalities who have made an invaluable contribution to the development of world civilization: 350th birth anniversary of J. Swift, 100th birth anniversary of Arthur C. Clarke, 150th birth anniversary of M. Skłodowska-Curie, 225th birth anniversary of Gioachino Rossini, 125th birth anniversary of J. R. R. Tolkien.

Besides the mentioned stamps, KEP also issues 5 postal cards, dedicated to the great personalities. These cards, together with the new stamps and a special pictorial first day cancellation, were used to make five maximum cards.
https://www.kep.kg/news/newsletter-no-33.html
Not that convinced by the facsimile signature, they could do better, and it has cost me for for postage than the stamps :(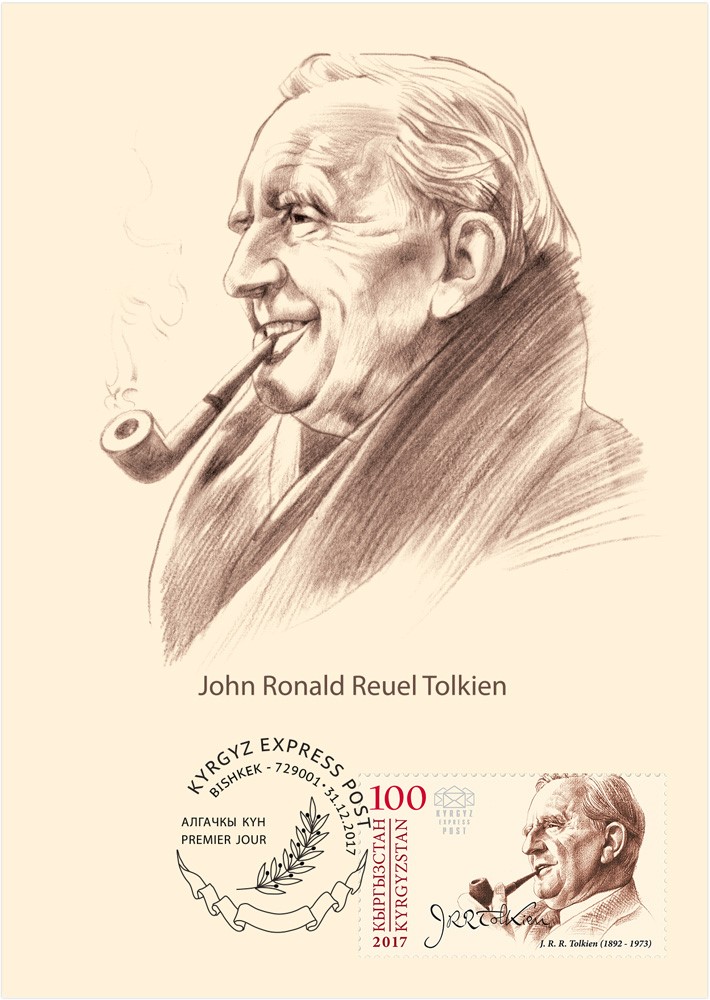 By
Lawrence_C


---
I'm quite sure that this signature came from here:
http://www.tolkienlibrary.com/tolkien-book-store/CLP0210.htm

_________________

---
You are correct, looks like they typed Tolkien Signature into Google and looked at the Images, the 5th image, at least on the UK Google, is the one they choose. They tidied it up to remove foxing from the image but did not realise that it was not all foxing, and the dots after the initials were lost.
The 1st or 4th image would have been a much better choice

, but am very happy they did not pick the 7th image

https://www.google.co.uk/search?q=tolk ... AUICigB&biw=1080&bih=1808
You may get different results when clicking on the link, as Google shows different results based on location.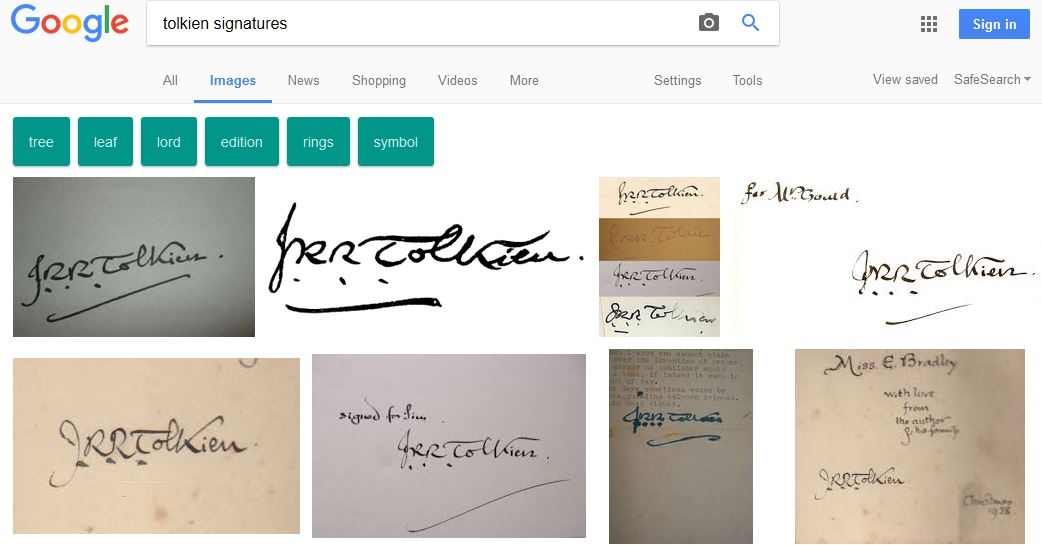 ---
I've ordered a few, just to see what they look like - postage to the USA was not bad at all (about $3 for everything I put in my cart).

The website says the first day issue card (pictured in Trotter's original post above) is limited to 300 copies.
_________________
- Jeremy
---
Package just arrived!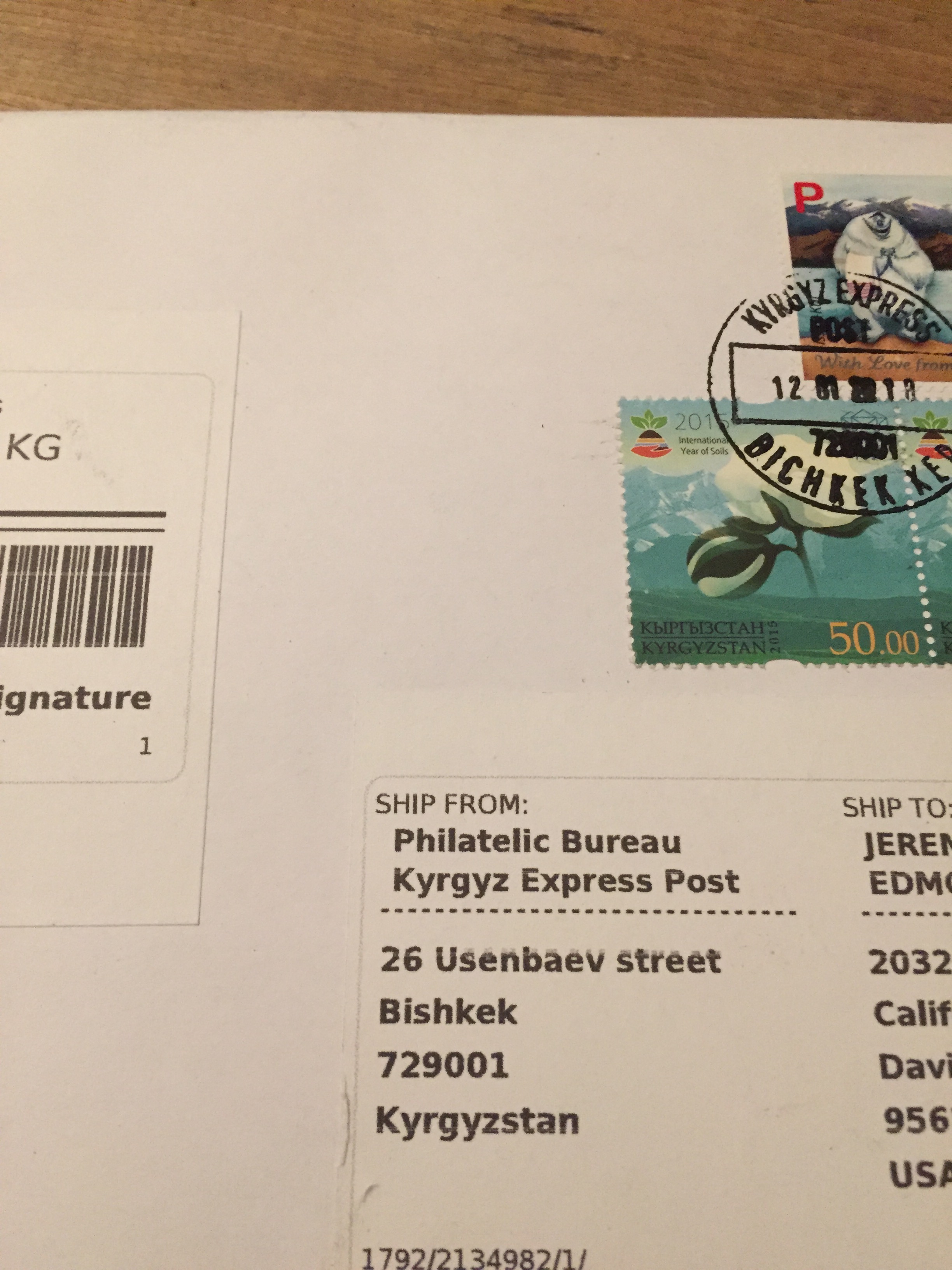 _________________
- Jeremy