Shenandoah copy on AbeBooks
---
This copy just showed up. A little higher priced that other copies I have seen the past few years, but I have not seen many copies show at all, so perhaps someone will grab it.
Shenandoah Winter 1967 on AbeBooks
VG+. 8vo, 100pp, printed wrappers. Scarce special issue containing tributes to W. H. Auden on his 60th birthday; issue closes with an original poem for Auden by J. R. R. Tolkien, printed in Middle English with modern English translation. Unmarked copy, light toning and wear to spine and back cover. Bookseller Inventory # M1328
US$ 70.00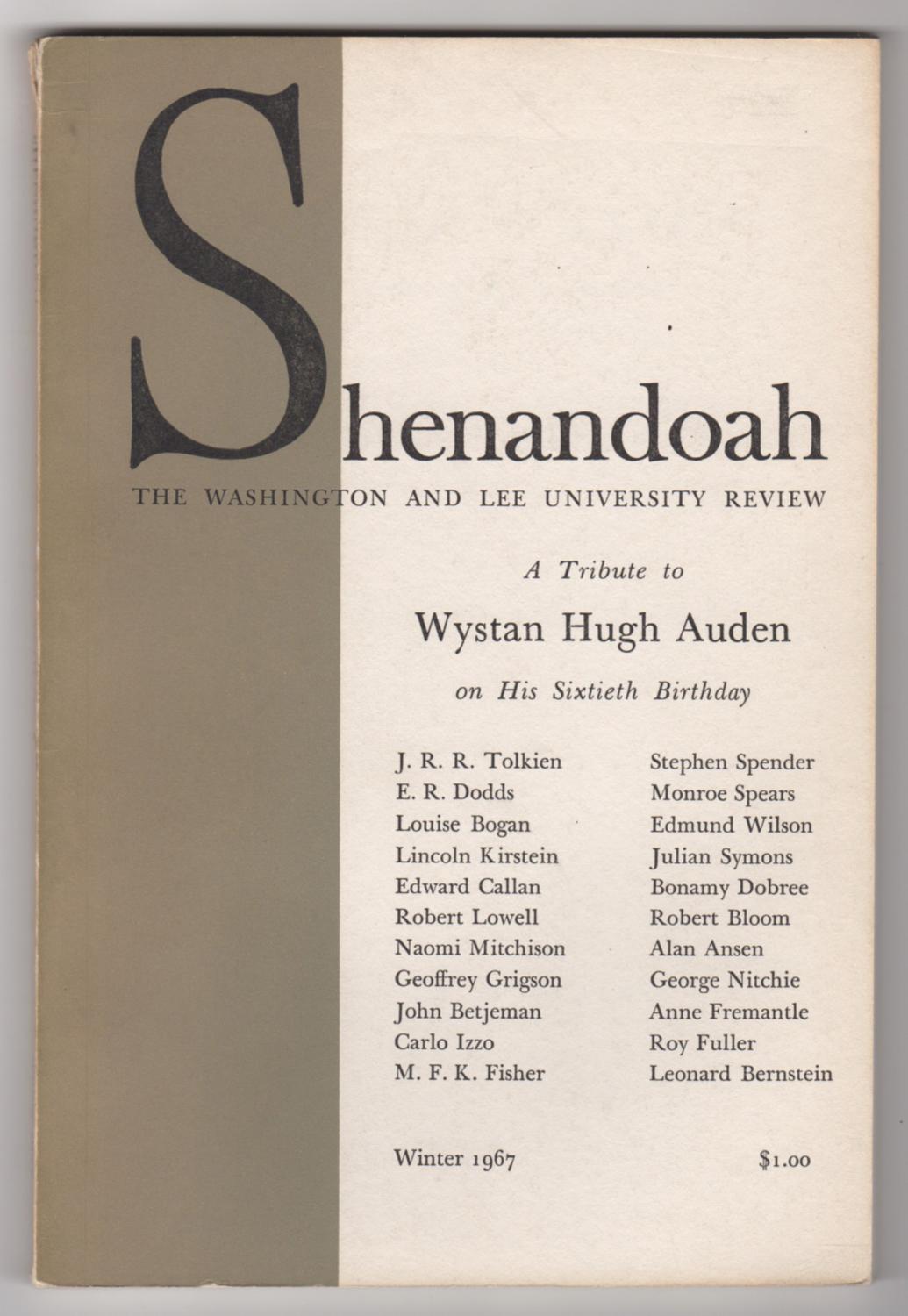 _________________
- Jeremy
By
Aelfwine


---
If I didn't already have a copy, I'd jump at this. It's quite uncommon, and this looks like a nice copy.

P.S. The description is actually mistaken, in that Tolkien's poem is in Old English, not Middle English.
_________________

By
garm


---
Louise Bogan and Edmund Wilson co-wrote a poem in praise of Auden which includes the line
'The orc Tolkien has usurped Aladdin's tower' (p.43)
Not nice!

_________________

---
Looks like the seller pulled the previous listing, and has relisted for $90
Shenandoah Winter 1967 on AbeBooks
From Philip Smith, Bookseller (Berkeley, CA, U.S.A.) - word for word same description, but a slightly higher bookseller inventory (M1337)
_________________
- Jeremy
By
Druss


---
It's an other copy, for I bought the first one. I'm quite happy, given the increased price between the two copies.
_________________

---
Ah! Glad to hear the first copy found a happy home. Now I am wondering just how many copies this seller has...

They are quite nice looking.
_________________
- Jeremy